A day in the life of a Working Gundog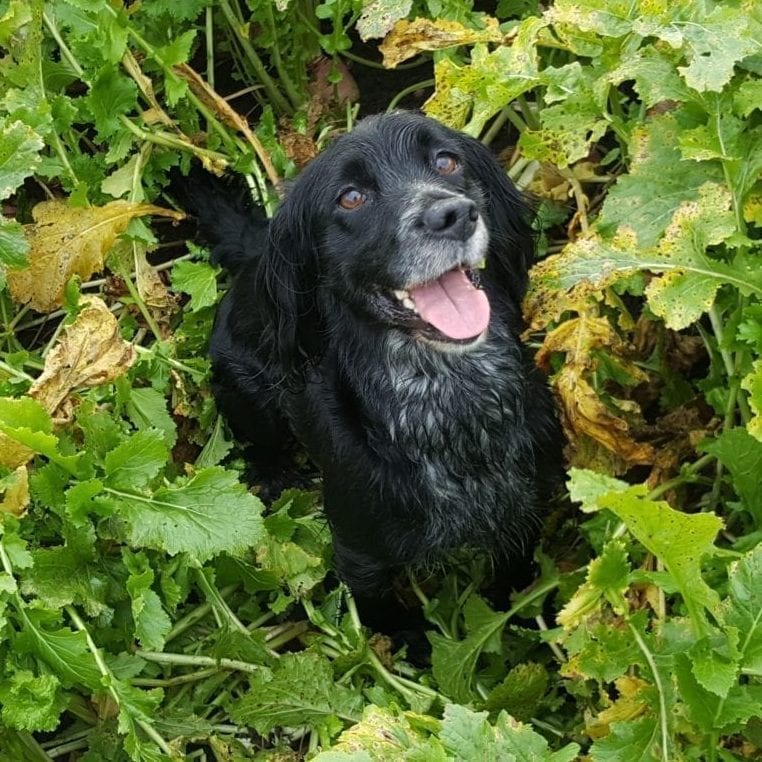 Meet Molly! Molly is an 8-year-old cocker spaniel who is a much-loved pet and companion for our Canine Nutritionist Dr Jacqueline Boyd.During the summer months, Molly spends most of her weekends training and competing in agility and has even reached the highest level of agility competition possible in the UK – grade 7. She has also gained her Silver Agility Warrant, meaning she can have the letters AWS after her registered, "posh" name!
During the winter months however, Molly swaps from agility dog to gundog. On average she works 2 to 3 days per week from October to February, either beating or picking up alongside her fellow "cocker in crime", Bobbi.
When Molly goes beating, she works with a team of other dogs and people, the beaters, to hunt for and flush game; typically pheasant and partridge. This means lots of high energy bashing through brambles and undergrowth meaning Molly must use her sense of smell and athletic capacity throughout the day.
Picking-up on the other hand is when Molly is tasked with the responsibility of finding and retrieving shot game. This is a hugely important task to ensure all game is collected quickly and humanely, requiring a fit dog who can occasionally problem solve well!
Fuelling Molly's activities is important for these jobs, so what does a day in the life of Molly as a working gundog look like?
Key Points:
Molly is given time after her main meals for full digestion.
Molly gets snacks to help support her activity level during the day.
Molly gets checked over regularly and is dried off and kept warm during breaks. This helps to keep her muscles warm and saves her having to waste energy by shivering!
Molly is offered regular, small drinks of water to keep her hydrated.
At the end of the day, Molly can relax but still gets a little exercise before bedtime to stop her from stiffening up!
On a typical working day, Molly's hander covers about 15 km – Molly easily covers 2-3 x as much distance and this shows the value of both conditioning and fuelling your dog well!
Feed your dog like a Gundog: