Does the world of field sports have a place for women?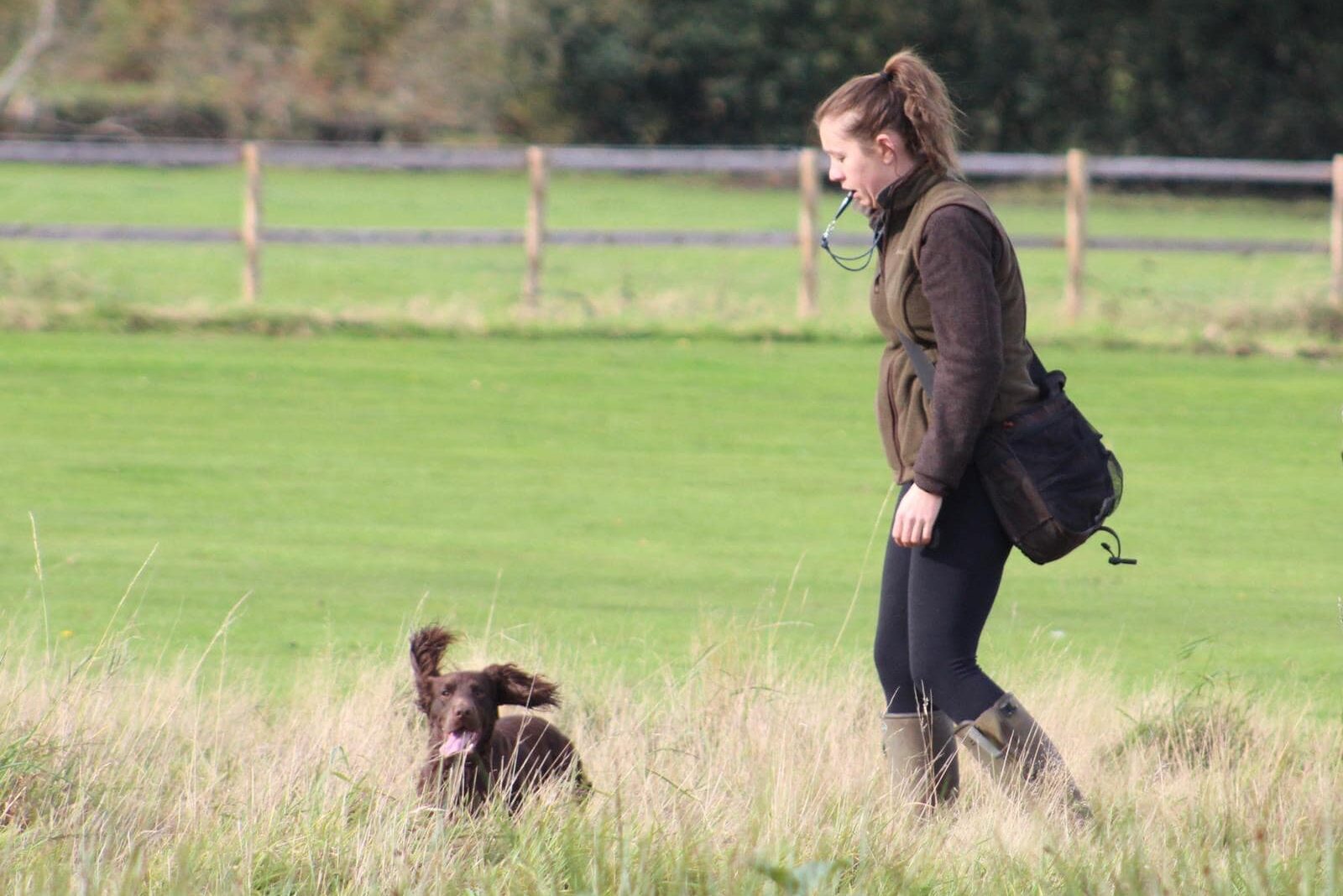 Traditionally, field sports and the like were quite heavily male-dominated environments. However times have, and are, changing rapidly.
We interviewed Kelly Usher-Tyers, who with her sister Stacey Tyers, runs "Ladies In The Field", an online store that specialises in selling a wide range of brands (including Musto, Ridgeline and Ruff & Tumble), to find out how as ladies, they got into the field…
Do you own any dogs?
"Yes! I (Kelly) have a Jack Russell who is 13 years old. He's not quite a working dog but has been fed on Skinner's Field & Trial Maintenance his whole life. Stacey has an English Pointer called Drake who is 3 years old and a Cocker Spaniel called Finn who is 2. Both of Stacey's dogs are working dogs and are also fed on Field & Trial Maintenance.
Having tried some of the other foods from Skinner's, Maintenance was the food that seemed to suit the dogs' needs and dietary requirements best. It can be trial and error sometimes to find a food that suits your dog, but Maintenance works best for ours, giving them great coat condition and overall health."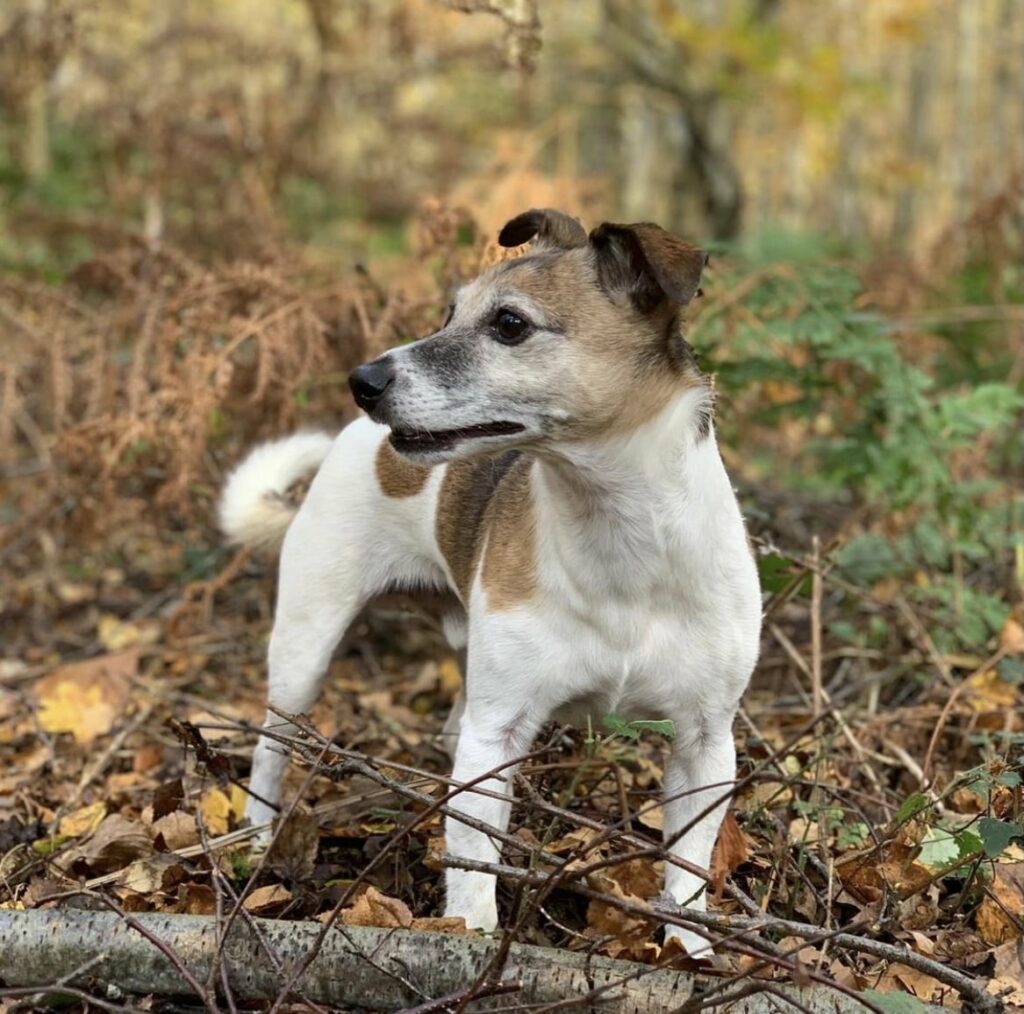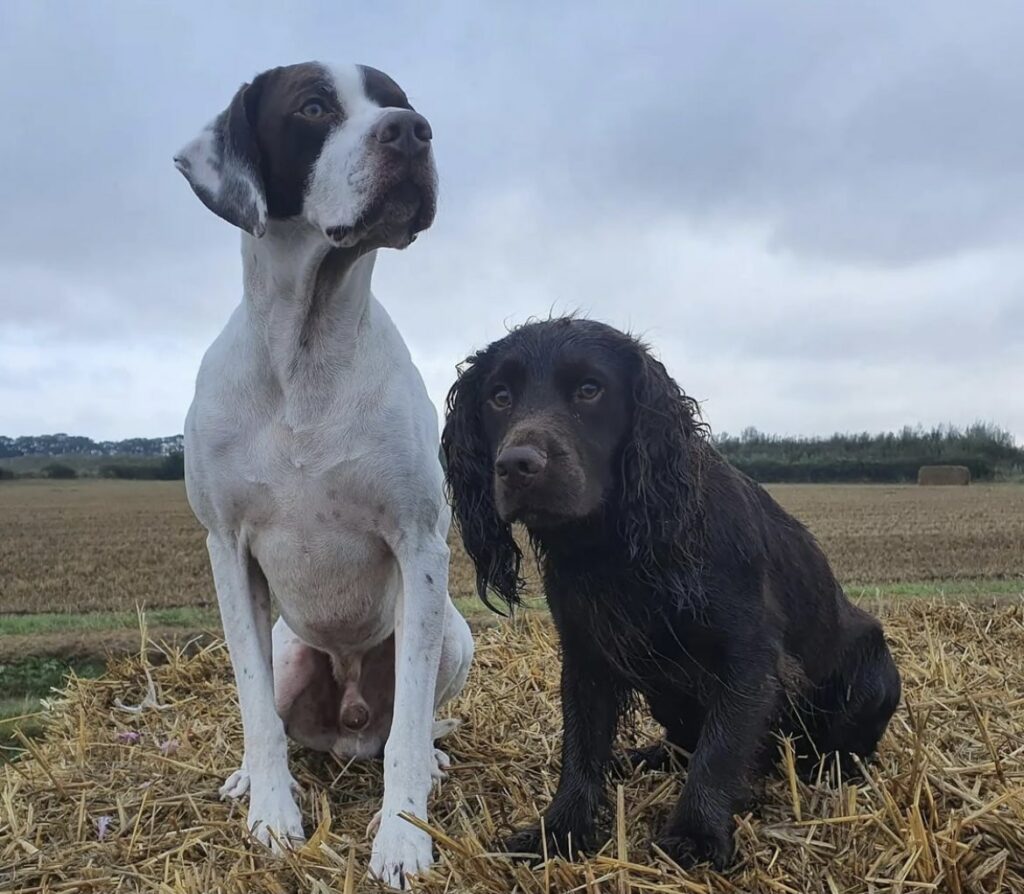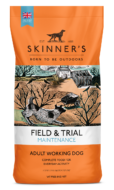 Maintenance
Perfectly formulated for everyday activity.
£8.10 – £28.49
How did you first get into field sports?
"Field sports have been in our life since day one thanks to our Dad who was a gamekeeper, gundog trainer and keen falconer, so we had many years' experience on shoot days and flying days.
We were also able to experience things such as lamping, ferreting, fishing, shooting, falconry and pigeon shooting, all of which were great experiences to try when we were younger."
Have you found it difficult entering the world of field sports as a female?
"As it has been in our blood since day one, we didn't necessarily find it hard to enter the world of field sports, however there weren't many women or girls to start with, so it was hard to feel included. Nowadays, it is so much easier for women to enter these sports; there are a lot more women coming into field sports and it isn't as daunting.
For me, as I haven't really been involved in field sports for a few years due to taking a different career path. There are a lot of people out there willing to share advice, information and offer guidance, so it's a very exciting industry to be a part of now!"
What advice would you give to someone looking to enter the shooting world?
"Firstly, we would say go for some lessons at a shooting ground and practice on some clays. Lessons will give you the best and safest advice, along with tips to improve your shot.
Once you want to delve deeper into this world, immerse yourself in it as best you can. Ask questions and find groups that will support you with the right information. There are companies out there that offer beginner's days and simulation days for you to get a feel of what it will be like on a real shoot day.
Use resources on the internet to learn more about the sport and the reasons we do it – such as BASC and British Game Alliance; but be aware there is false information out there. If you can, get along to your local shoot because this will give you a great experience!"
What advice would you give on training a working dog?
"Have patience, know that you will make mistakes, but keep consistent. Enjoy the process and don't be afraid to ask questions.
Again, there are groups available that offer advice and help when it comes to training your working dog and there is endless information available, so use this to help; but above all else, enjoy the process (even on the tough days)!"
Can anyone take part in field sports?
"With field sports being such a wide industry, there are many different avenues someone could take; and so we would agree that anyone could get in to field sports.
With it becoming so much more accessible for everyone, especially women, there is easier opportunities now to try it than there was before. From ladies specific shooting days, dog training groups, to falconry clubs and many others, there is a real community for women entering these sports. "
How did Ladies In The Field begin?
"We grew up in a small rural village in Staffordshire where our Dad was the gamekeeper, working 7 days a week from as long as I can remember. Stacey would shadow him on his rounds regularly and quickly fell in love with country life. I was interested in the falconry side of things and would accompany him with the routines of feeding and managing a range of birds of prey, however I eventually followed my love of fitness and worked as a Personal Trainer and Fitness Manager in Birmingham city centre for nearly 12 years.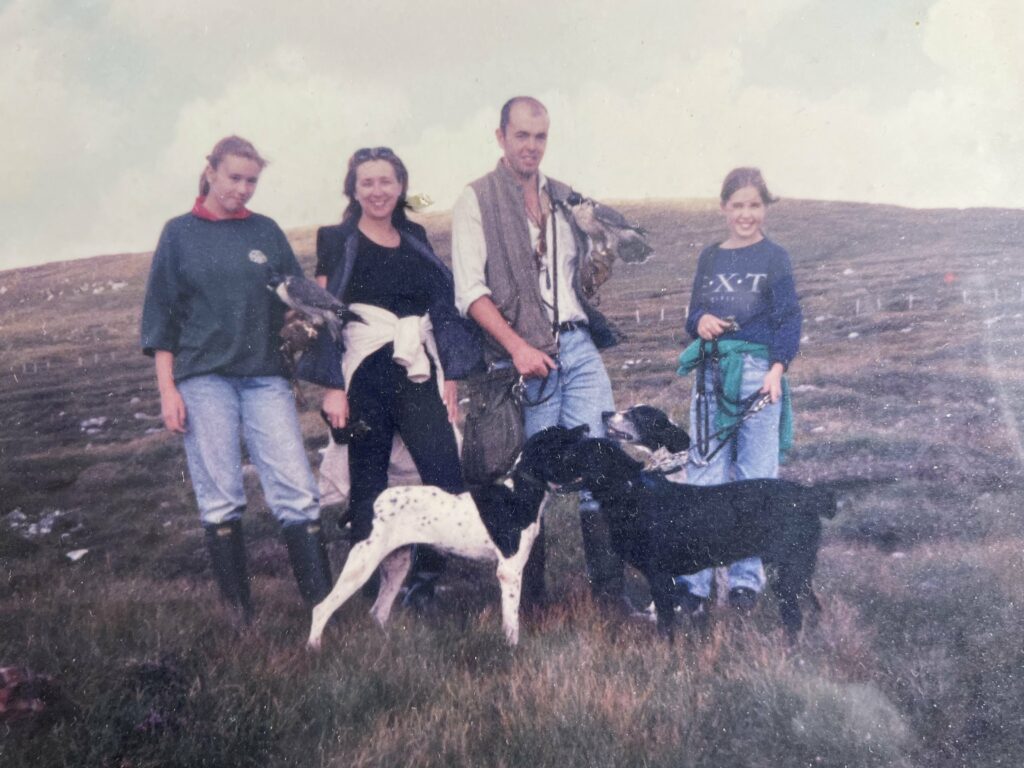 Dad trained his own dogs to the point people wanted him to train theirs which is where the original Hawcroft Gundogs was born. He feeds his dogs Maintenance and Duck & Rice, which he believes both have exceptional qualities and all of his dogs are in top condition both physically and coat wise."
He did this training this alongside his gamekeeping until the point the business was that successful, he could do it full time, subsequently ending his gamekeeping career and making a very successful living from training.
Regularly competing in field trials and successfully winning the 2007 and 2008 Championships with his field trial champion cocker spaniels – across his career, he successfully trained up 13 field trial champions. Our Dad was a well-known name in his field and to this day, still knows and shares his knowledge of gundog training. Upon retiring from training, he re-kindled his love of Falconry now that he had the time to dedicate to it.
From childhood, shoot days, beating, lamping, pigeon shooting and flying the goshawk were all part of growing up. All of which were a family affair with our beloved Grandad. Our love for the countryside even took us to Scotland – right up to the Isle Of Lewis, flying at grouse, running a team of pointers and working on good ground training cocker spaniels.
Looking back, though I turned to city life and a career far from field sports, I loved and adored my childhood of playing in fields, climbing trees and rides on Dad's quad bike.
Stacey remained a lover of field sports through and through, regularly accompanying Dad on shoot days, falconry days out and having her own working dogs. Running a successful grooming business now, she is a big dog lover and is able to handle working dogs confidently.
I on the other hand, spent 12 years working within the fitness industry, managing a busy gym in a well-established health club. My career path changed when I had my son, and so I needed something with better hours than 6am starts and 10pm finishes due to my partner's work being long hours too.
So, I turned to an office job – a Monday to Friday job working for a trade magazine. From there, I found a new career path using my interests in writing and marketing, and since being made redundant, honed in on my skills. Since creating Ladies In The Field, I have continued to learn and grow my skillset so that we can make this as big a success as we think it will be.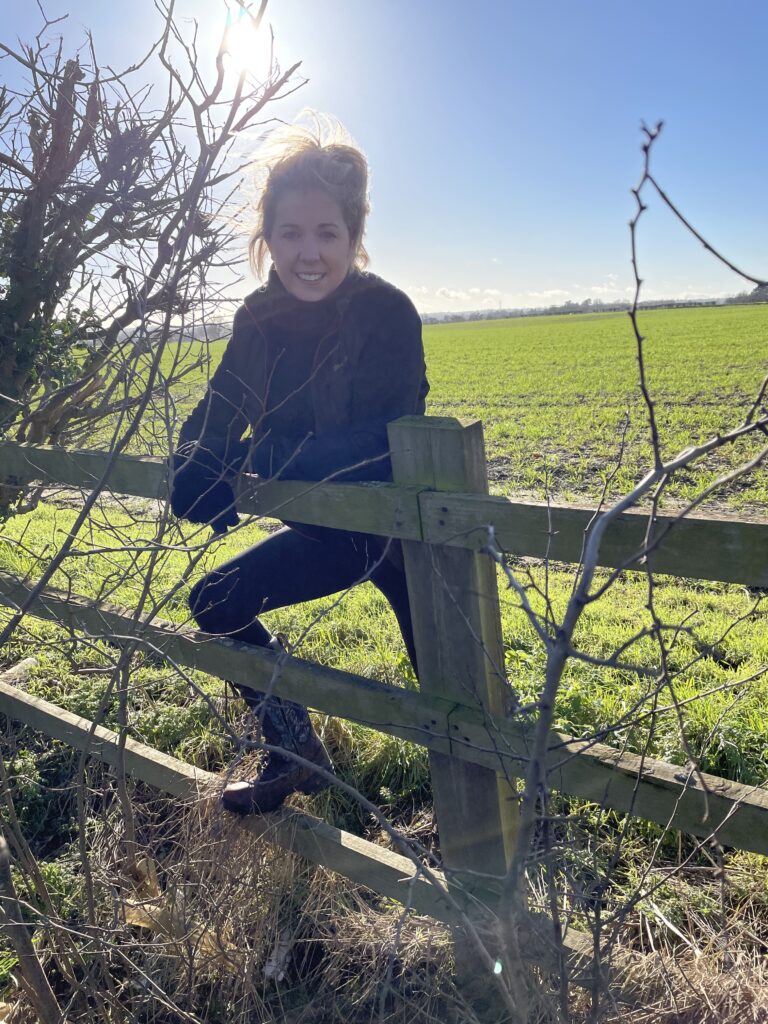 The idea of Ladies In The Field is something Stacey had thought about for many years because of the frustrations she faced finding easily accessible ladies country clothing. With Game Fairs, shooting shops and country shops being so heavily male dominated, we wanted to create a place for women to go to find what they need with ease. We knew we weren't the only ones frustrated too.
However, it remained a dream due to being uncertain on how to even begin. Fast forward to lockdown 1.0, a warm summers evening and a socially distanced walk, she mentioned the idea to me. Something about it stuck in my head, and we started talking about it daily up until the point we decided enough talking, let's go for it. We started having planning meetings, talking ideas, brainstorming names, contacting suppliers and finding out about what it would take to get up and running.
The aim of our brand and site is to provide everything a woman could need for shooting, hunting, falconry, fishing, working gundogs and even working on the paddock or on the moors. Practical, durable clothing that will be able to last with the hard work being put in, in all weather conditions. We set out with a list of brands we know and trust, and we are happy that our first 6 came on board- we do have more brands on the list that we aim to bring, so watch this space!
The first 6 months of Ladies In The Field have gone from strength to strength, and we are really happy with everything we have achieved so far."
Feeling inspired?
Have Kelly and Stacey inspired you to get out in the countryside with your dog? What are you waiting for? Grab some gear and give it a try!
Don't forget to share your experiences with us by tagging us on social media! #BornToBeOutdoors