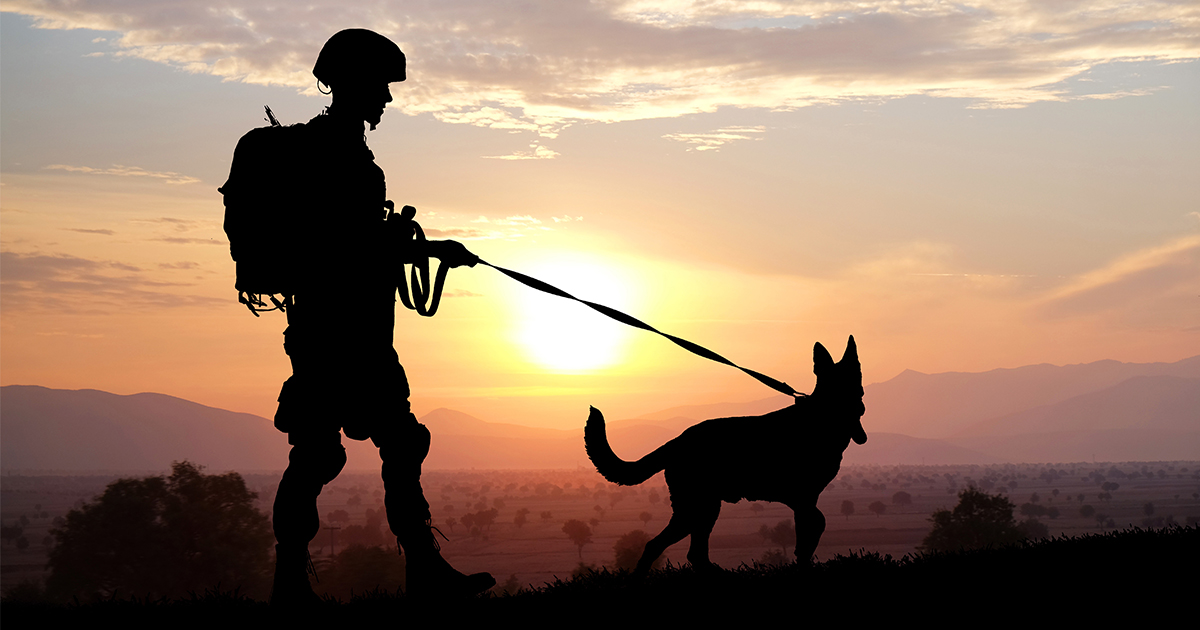 The 8th May 1945 was a date towards the end of World War Two when war in Europe came to an end. Three quarters of a century on and we will be commemorating 75 years since VE Day, also known as Victory in Europe Day on Friday 8th May 2020. Whilst we take this time to reflect upon and show our gratitude to those who sacrificed their lives for us, we can't help but pay tribute to unsung heroes of wars gone by; our canine friends.
Here at Skinner's our heritage lies within the working dog community. Its easy to believe the term "working dogs" refers simply to gundogs, sheepdogs and the like. However, this phrase covers a far broader range than that. There are still many dogs all over the world supporting our armed and police forces.
Our Front Line is equipped with dogs who can detect explosives, firearms, drugs and money along with dogs working hard to support the Public Order and Firearms units*. We thank them all for their bravery and continued hard work. However, it's not just recent times that dogs have been working alongside humans to protect their country. Even in World Wars One and Two, thousands of dogs lost and risked their lives for us. There were a wide variety of roles that dogs played in these wars, (where full details can be found at https://warfarehistorynetwork.com/2016/11/09/the-dogs-of-war/ ) some of which include:
Medical dogs – These dogs were trained to locate wounded soldiers and would then go back and bring the medics to the injured men.
Messenger dogs – Trained dogs would follow a scent trail to carry messages back to soldiers. They were far faster than any human runner and could usually travel up to round eight miles!
Search and Rescue dogs – Some dogs were trained to detect trapped people and animals amongst rubble from bombs that had gone off.
Patrol dogs – These brave dogs were capable of detecting enemies. They would walk ahead of their human, and when they scented enemy rivals then would come back to their handler to make them aware.
Dog Paratroopers – Many dogs were dropped by parachute into difficult places to access, where they were able to deliver supplies to solders that needed them.
If you have taken particular interest to dogs who served in World War Two, you can read more about them here. If you would like to hear about some more remarkable working dogs who served our forces in World War Two, use the links below:
Learn about Judy the English Pointer, the only official canine prisoner of war here.
Read about Smokey the Yorkshire Terrier who helped link up communication lines here.
We ask you to join us this bank holiday in celebrating our heroes, both the human and the four-legged kind!
* https://www.gwent.police.uk/en/about-us/meet-our-police-dogs/