How to keep your dog safe and happy during fireworks season
Blog , +1
October 30, 2018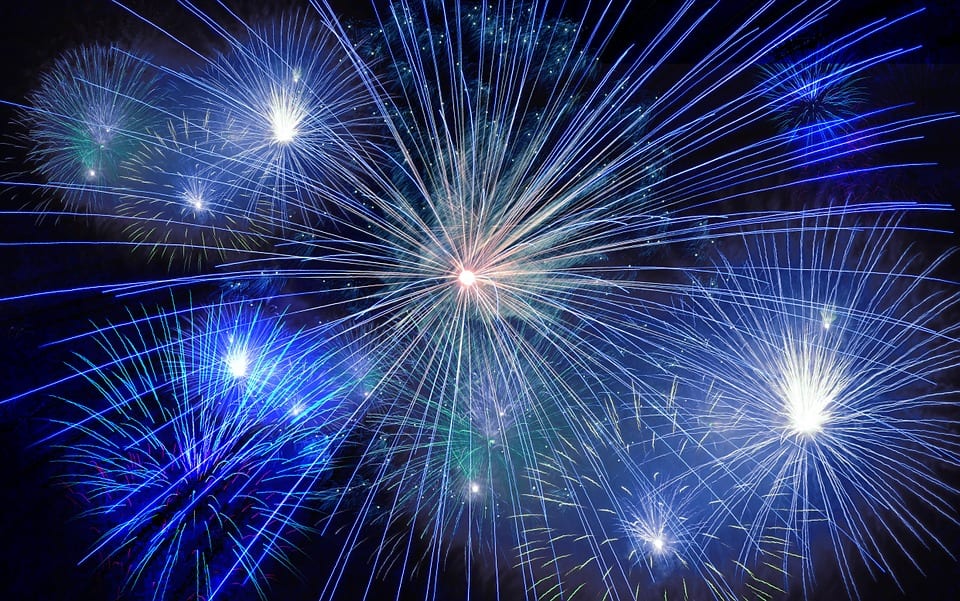 Follow these simple steps to ensure that your dog is calm & content this bonfire night.
Be Sensible
Never ever take your dog to a fireworks display. Never leave your dog tied up outside a shop or in your garden while fireworks are being let off. Never leave them alone in the car while fireworks are being let off. If possible, provide your dog with the security of your presence whenever fireworks are being let off.
Get Prepared
Before fireworks season starts get prepared by creating a den for your dog, where it will feel happy, safe and comfortable. Under a bed, behind the sofa, or in a large cupboard are all popular choices. Put some toys in there and make sure they have a positive experience of this safe haven. Most likely your dog will choose to hide here while fireworks are being let off – so make sure they can access it easily.
Walk Early
Walk your dog during the day rather than in the evening, even if this means they miss one of their walks. Never walk them when fireworks are likely to be set off.
Happy Home
Secure your home – close all windows and draw the curtains and ensure all the doors are locked and, if you have a dog flap, make sure it's locked or blocked off. Try to create an environment which shelters your dog from the fireworks outside. Don't leave your dog alone – they'll feel more secure knowing you're around to protect them, in their home environment. Stay in and stay calm – just carry on as normal, giving your dog lots of praise, especially when they manage to stay calm.
Create Distractions
Create a distraction by having the radio or TV on, to block out some of the noise of the fireworks – not too loud though as this could cause your dog more stress. Provide toys and play games for you dog to play with, if they want to – these should be in the same room as you. Make sure you've enough to keep yourself occupied too!
Be Kind
Fireworks are incredibly stressful for dogs – it's a time to be kind to your pet, not for telling them off. They may go to the toilet inside or become destructive – you need to be understanding. Your dog may want to hide in their den for the duration of the fireworks, they may pace about your home or want lots of physical affection from you – either is fine, let them do what they prefer.
Think Ahead
Dogs are known to run away during fireworks season. If you haven't already, consider having your dog microchipped, so that they can be reunited with you easily should they manage to escape. At the very least, ensure your dog has an ID tag, with correct contact details, attached to their collar.
Vet's Opinion
Depending on how fireworks affect your dog, your vet may be able to help. Pheromone diffusers which circulate calming chemicals around the room are an option and for some dogs, vets may even prescribe medication.