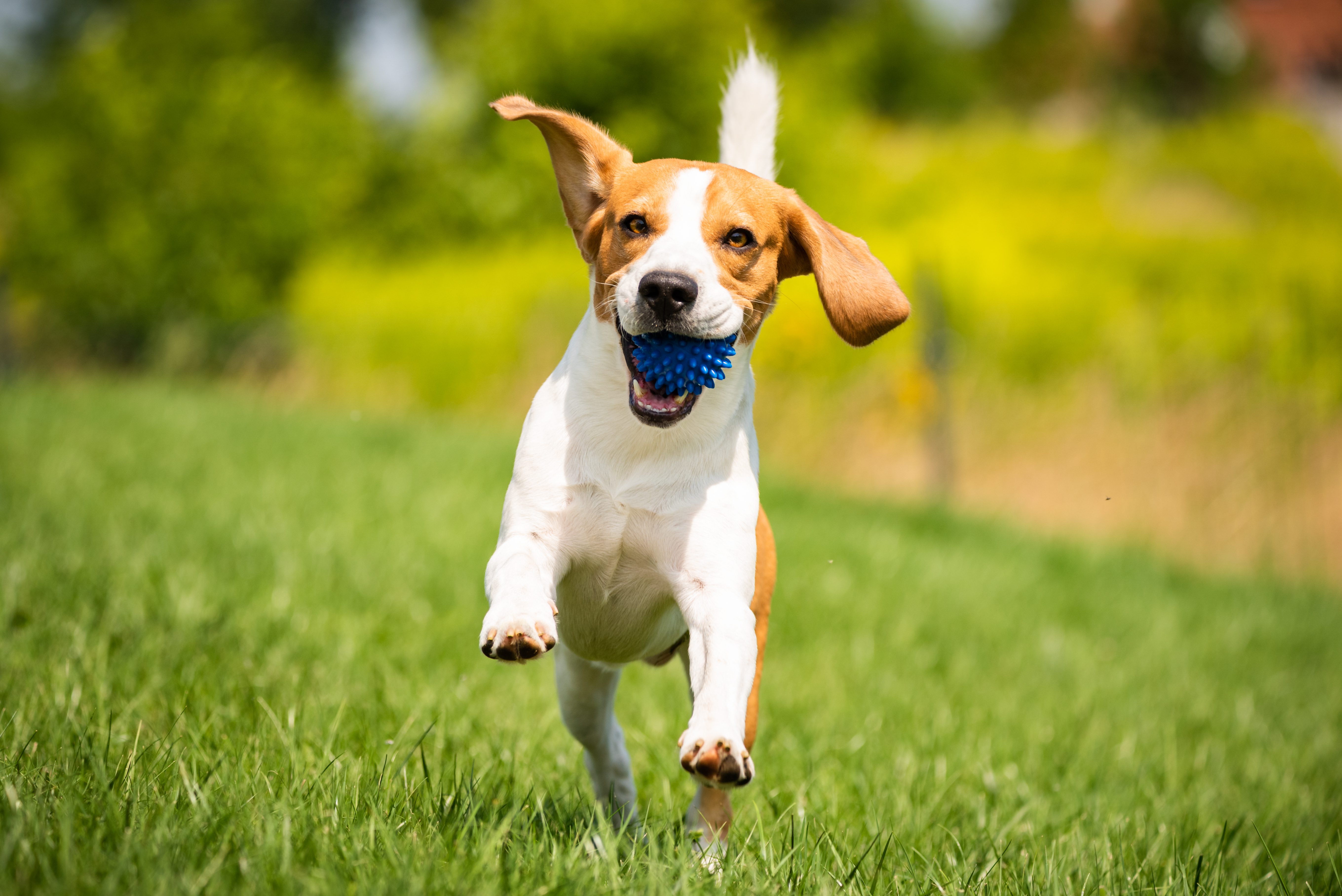 Don't you just love the satisfaction of when you throw a ball for your pooch, and they bring it straight back to you? You're not the only one! This satisfaction is great, but there are some genuine benefits to playing fetch with your four-legged friend. We thought this National Fetch Day would be the perfect opportunity to share some of these with you.
1. It's a great form of exercise
Playing fetch is a brilliant way to get both you and your dog outside and get them moving about. Fetch is ideal for people of all ages and abilities, because it doesn't require too much physical exertion from the human side. However, it does from the dog. It is a fantastic way to support the maintenance of a healthy heart and ensures continuation of the movement of joints. If you're wanting to tire your pooch out, then a game of fetch can certainly help as it provides both physical and mental stimulation.
2. It can help with your dog's behaviour
Fetch is also a useful way to help with the behaviour of your dog. The more time you spend with your four-legged friend, training them to bring the item that you have thrown for them back, the more likely them will be to get used to obeying your commands. It is also helpful because as mentioned previously, it is a useful way to mentally and physically stimulate your dog. When a dog receives this kind of stimulation, it means more energy is used up, resulting in less energy to use in playing up and misbehaving for you. Try mixing around the toys that you play fetch with too, this keeps the game interesting and exciting.
3. It can strengthen the bond between you and your dog
Spending time with your dog, means that bonds are build. Playing fetch is an easy and effective way of spending time with them and building those bonds. Dogs learn to listen and obey their owners through interaction, why not make it fun for the pair of you!
This National Fetch Day, head outside and have a game of fetch; see what positive effects it has on your pooch! Remember to head to our Facebook page – https://www.facebook.com/skinnerspetfoods/ to upload your photos and videos of your dog's greatest catch.