NEWS: Skinner's sponsor Champions Tennis at the Royal Albert Hall with a tail wagging difference!
Blog , +1
December 5, 2018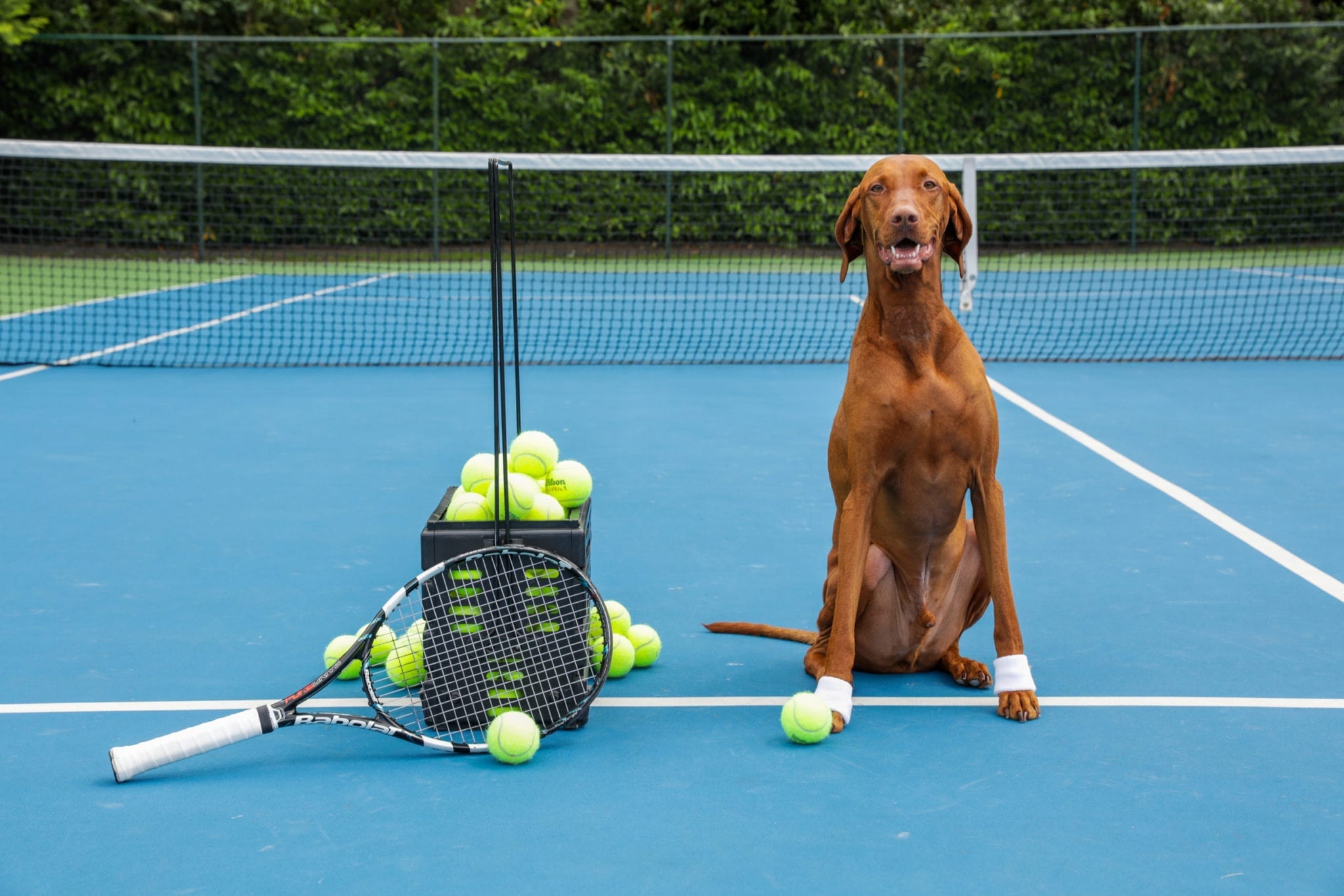 We are extremely proud and sup-PAW excited to be sponsoring this year's Champions Tennis, held at the Royal Albert Hall, 6th – 9th December 2018! The affiliation comes following a canine addition to the event where 'ball-dogs' will be stepping onto court. All the dogs have gone through some light training, thanks to Canine Partners, to see if their court skills are up to scratch, before being put in the lime light. The ball-dogs will be assisting well renowned players such as John McEnroe and Tim Henman in the battle to take the top title!
As we have a strong affiliation with active and working dogs, and sponsor numerous clubs and events throughout the year, Champions Tennis is just another example of where we have expanded our sponsorship into. The added bonus of 'ball dogs' being involved, was an opportunity not to be missed!
The dogs who have been trained by Canine Partners, a charity that transforms the lives of people with physical disabilities by partnering them with assistance dogs. Thursday 6th however, marks the start of some slightly different tasks for them to perform! The ball-dogs will be retrieving tennis balls to the players which is set to be an outstanding performance and something far different from just your average game of tennis!
Here at Skinner's we are in ore of the amazing work Canine partners do. Canine partners are carefully matched to the applicants' needs and lifestyle, no matter how challenging. They are trained to help with everyday tasks such as opening and closing doors, unloading the washing machine, picking up dropped items, pressing buttons and switches and fetching help in an emergency. They can even help people to get undressed and remove a card from an ATM!Do your dogs enjoy getting involved with tennis?!
Tag us in your photos on Instagram! You can follow all the action on our social media pages, Facebook, Twitter & Instagram!