Skinner's World Cup Retriever Event 2023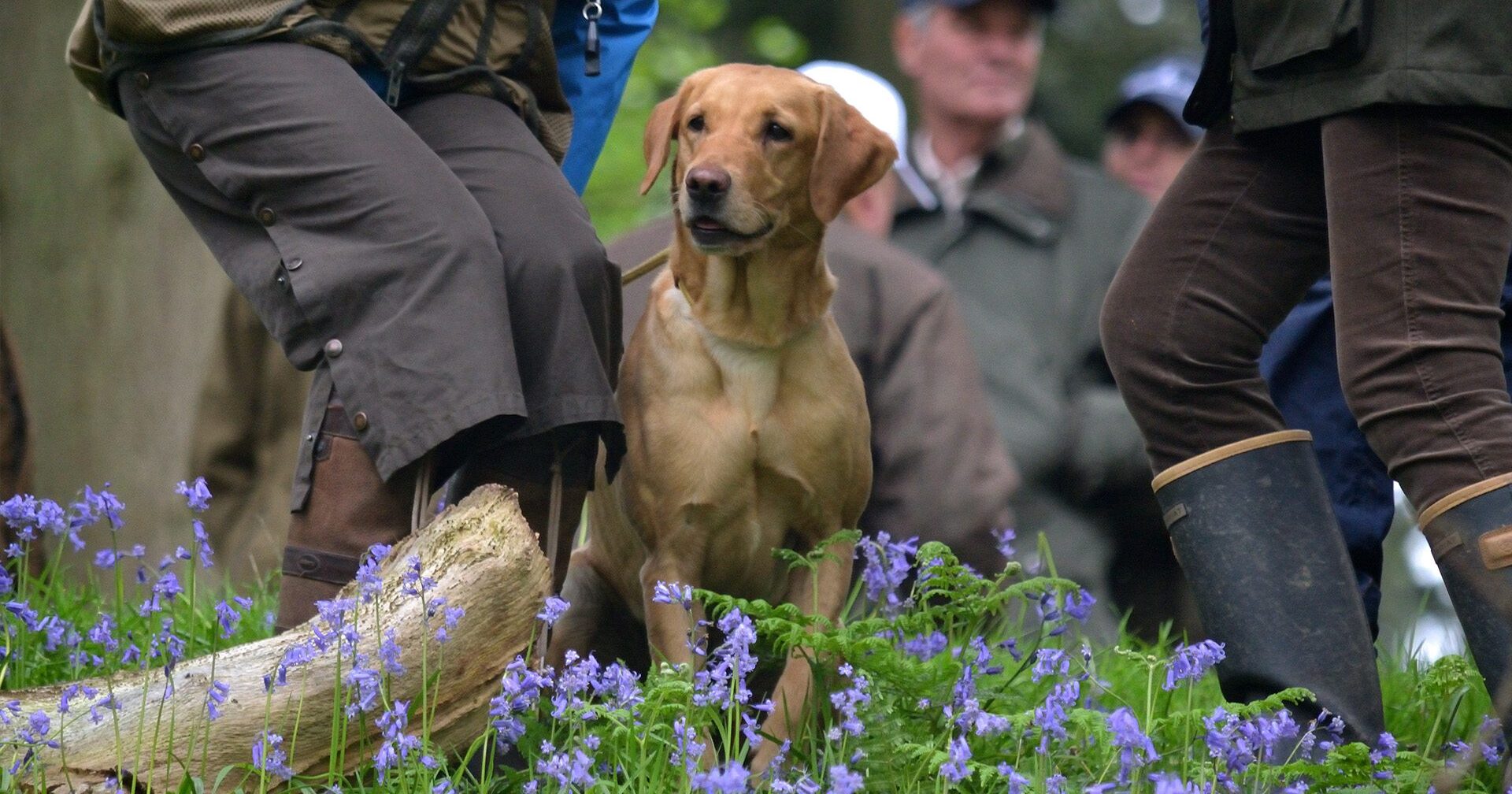 On Saturday the 13th May 2023, after a 3-year hiatus caused by the Covid pandemic, The Skinner's World Cup finally returned to the West Berkshire countryside.
By kind permission of Lord and Lady Benyon, Skinner's welcomed 14 gundog teams from across Europe to the grounds of the Englefield Estate. From woodland to lakes and natural cover, this venue provided the perfect location to demonstrate what some of the best gundogs from around the world can do.
In two action-filled days, all 14 countries competed in 10 working tests. At the end of the final day, two teams were jointly leading the scoreboard.
After a challenging two days, and a final run off, England secured first, becoming the 19th Skinner's World Cup Champions. France was placed second and Holland took third place. The Dutch Team did not just leave as a second runner up, one of their dogs also took home the prize of Top Dog, congratulations to Finley the Labrador and his handler, Cor Schrumpf.
This year Ben Skinner (Sales Director) took on his family's legacy for the first time. Having thoroughly enjoyed the event he described his highlights as,
"… seeing the camaraderie displayed by all the teams. In addition to that, the standard of competition was also exceptionally high and it was fabulous to see the best gun dogs and handlers from across Europe compete on the same stage. It was brilliant to see the European Teams challenging the 'home nations' with great success also – as showcased by France who came very close to winning! On a final note, there was a real sense of jubilation that The Skinner's World Cup had returned, and it was a pleasure to celebrate the occasion with everyone over a glorious weekend at Englefield".
The team at Skinner's worked with a number of people to make the event possible and are extremely grateful for everybody's support and generosity. Special thanks must go to David Wiggins and Pete Castleman who worked to provide the ground and organise the working tests respectively. This year's Judges: Alan Rees, Barbara Kuen, John Stubbs, Judy Rainey, Sara Chichester and Wendy Glue all did a fantastic job.
Skinner's would also like to thank Ruff & Tumble who kindly gifted us one of their new dog drying coats for the 'Top Dog' prize, as well as supplying us with print material such as lovely banners and vouchers. Gamekeepers Goods also contributed extensively, including supplying all of the dummies for the competition.
It is hard to believe the very first Skinner's World Cup was over 20 years ago! From breathtaking retrieves to heartwarming moments of connection, the event left everyone who witnessed it simply gratified and looking forward to 2024.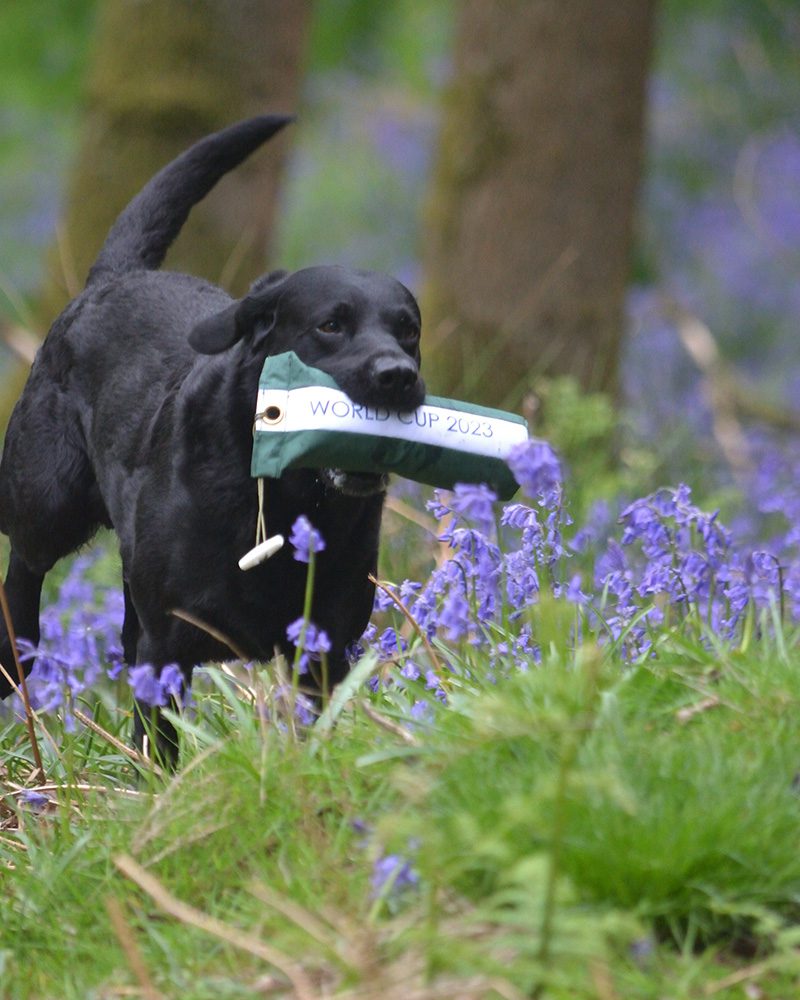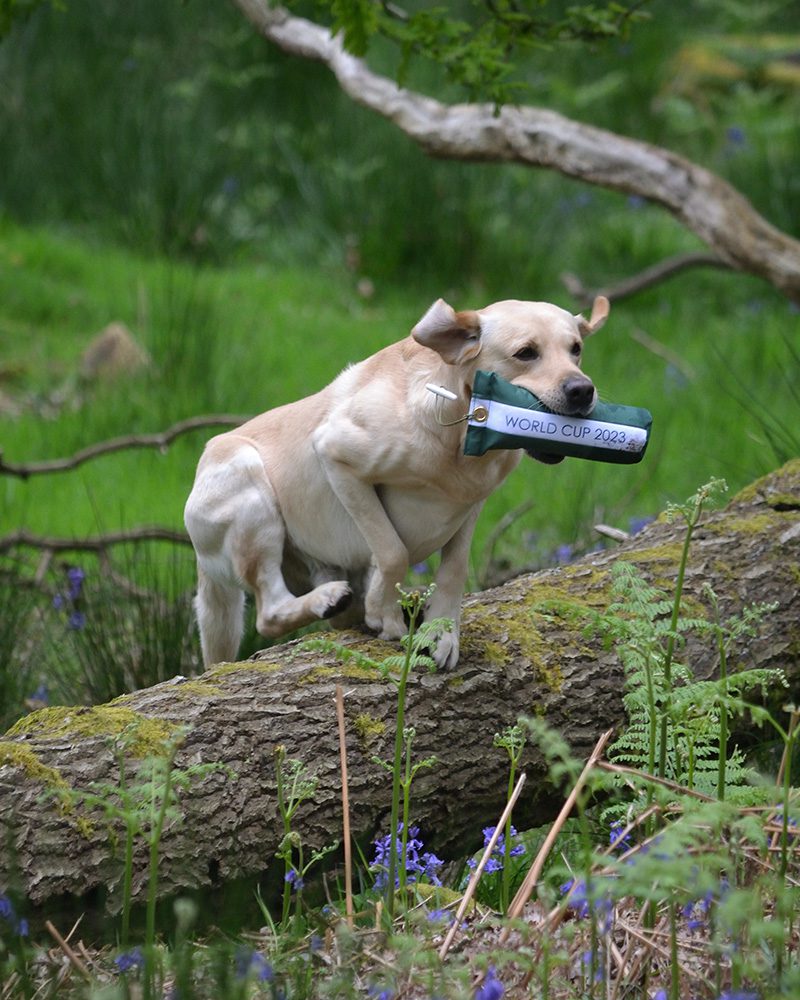 FINAL SCORES AND PLACES 2023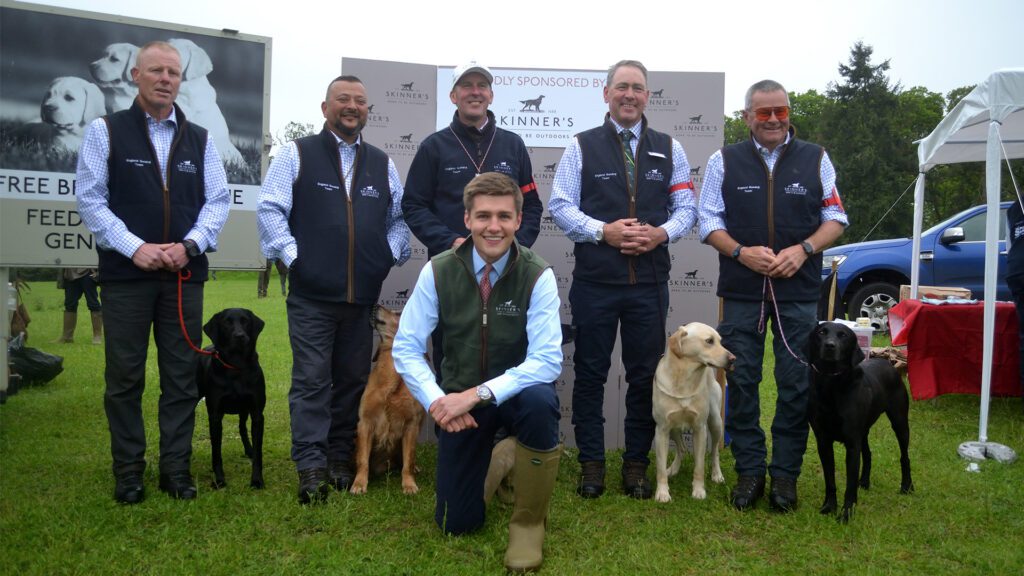 Top Teams
| Placed | Team | Score |
| --- | --- | --- |
| FIRST | ENGLAND | 685 |
| SECOND | FRANCE | 685 |
| THIRD | HOLLAND | 679 |
Top DOG
| Dog | Handler | Team | Score |
| --- | --- | --- | --- |
| FINLEY | COR SCHRUMPF | HOLLAND | 184 |
final scores
| Placed | Team | Score |
| --- | --- | --- |
| FIRST | ENGLAND | 685 |
| SECOND | FRANCE | 685 |
| THIRD | HOLLAND | 679 |
| FORTH | NORWAY | 671 |
| FIFTH | AUSTRIA | 668 |
| SIXTH | GERMANY | 660 |
| SEVENTH | IRELAND | 660 |
| EIGHT | SCOTLAND | 646 |
| NINTH | SWEDEN | 645 |
| TENTH | DENMARK | 632 |
| ELEVENTH | WALES | 610 |
| TWELFTH | SWITZERLAND | 607 |
| THIRTEENTH | BELGIUM | 607 |
| FOURTEENTH | ITALY | 587 |