Taking your dog on holiday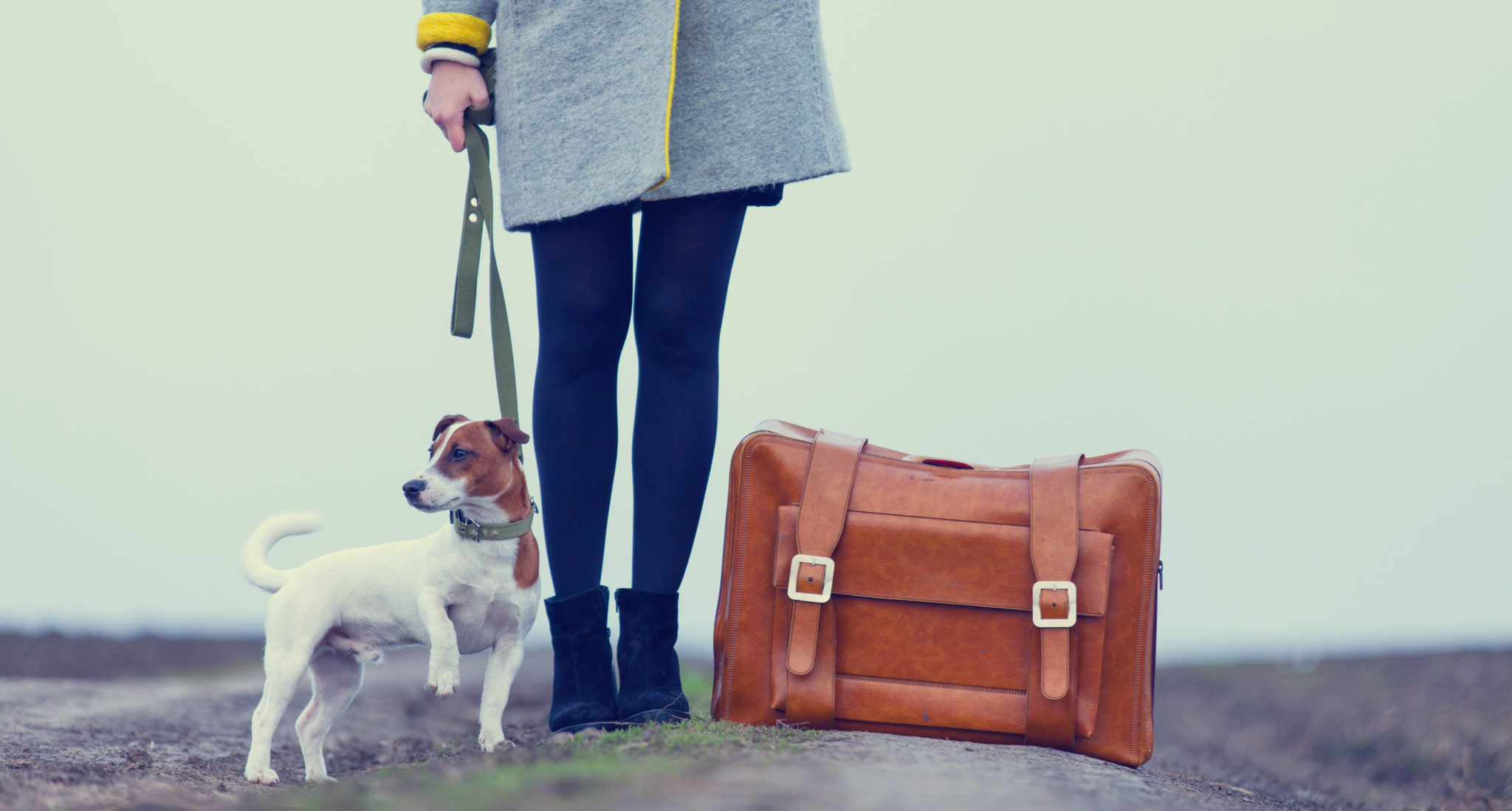 Where you go, your dog goes, too. Right? Including holidays!
But not all hotels/holiday cottages welcome dogs as enthusiastically as they welcome people.
Not to worry, though. Here are a few websites that can help you make sure you and your dog go on holiday where you're wanted.
www.dogfriendlybritian.co.uk can point you in the right direction for dog-friendly pubs, cafes, restaurants, parks, country walks and beaches in the UK, as well as places to stay.
Suffolk Cottage Holidays has a range of dog friendly properties in the beautiful county of Suffolk, which has a variety of coastal and woodland scenes for you to walk your pooch in!
www.dogpeople.co.uk offers similar help but also covers dog-friendly holidays in Europe
www.takeyourpet.co.uk has pet-friendly holiday destinations plus a list of services that includes advice on taking your dog abroad, micro-chipping your dog and pet insurance.
For information on getting your dog a passport, go to www.gov.uk/take-pet-abroad
Whether you're holidaying at home or away with your dog, though, there are a few rules of etiquette you should follow.
Don't leave your dog alone in a hotel room or holiday cottage
Your dog could become stressed if left alone for any length of time in a strange place and may bark and/or start destroying furniture. That's not the way to get invited back!
There may be short periods of time when you have to leave your dog alone, such as when you go to breakfast and/or dinner if you're in a hotel. Bring a crate or carrier so you can leave your dog contained and safe during this time.
Make sure your dog is flea free
Your dog-friendly hotel/holiday cottage has agreed to you staying there with your dog not your dog and lots of teeny creatures that may stay behind, take up residence and breed after you've gone home.
So, be sure your dog's flea treatment is up to date.
Using the bathroom
Your hotel room/holiday cottage will have a toilet for you. Make sure you have researched the property beforehand to make sure there is a sufficient garden for your dog to go to the toilet in, and nearby walks.
make sure you take plenty of dog poo bags to clear up the garden before you leave the property.
It's best not to take your dog on holiday with you if it's not house-trained. You could end up with a very large cleaning bill.
Sleeping arrangements
You want your dog to feel like it's in a home away from home when you're on holiday, don't you? So it will help to bring along its bed.
If your dog's bed is your bed, then you'd better bring a sheet or blanket to cover the hotel/cottage bed.
Washing up
It's okay for the humans in your holiday group to use the bath and shower but maybe not the dog. Check first before you give your dog a bath.
Bear in mind, too, that a wet dog can make a lot of mess very quickly and if you can't clean it all up you may be asked to pay to get it cleaned up.
Packing up
As you pack your holiday necessities – a good book, a pack of cards, your favourite sun hat – remember to pack your dog's necessities, too: its food and water bowls, toys and favourite mat/rug to lie on.
Happy holidays!