Are you setting your Gundog up to perform at its best?
Here is the recommended advice from Skinner's in-house Nutritional Consultant, Dr Jacqueline Boyd.
Athletic activity, keeping warm, staying aware and responsive all increase the energetic demands on a working gundog. Gundogs who are on a good, consistent and regular nutritional plane (containing a suitable level of fat to support energetic needs!), and are otherwise fit and well-conditioned, should not require additional nutrition during a relatively quiet day. However, on especially hard days in inclement weather conditions, nutrition becomes a critical aspect of helping your dog perform in the field.
Feeding twice a day (either an equal spilt of the required daily portion, or one third as breakfast and the remaining two thirds as an evening meal) is a good strategy to fuel body and mind consistently, but always leave at least an hour (and ideally more!) after feeding, before exercise – this might mean a very early breakfast on shoot days and to ensure those dogs that lose their appetite due to anticipation, still get fuelled for the day. Feed any large volume meals before a period of prolonged rest to ensure full and effective digestion.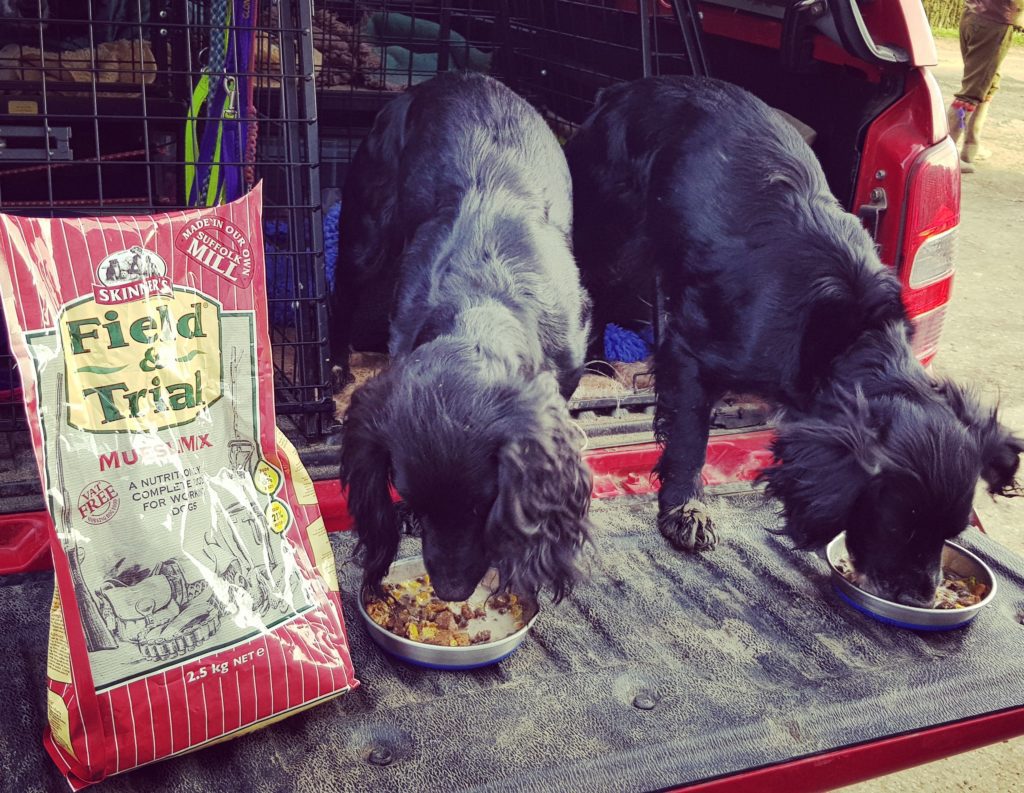 While sudden dietary alterations in type and volume are not usually recommended, "snacks" during a shoot day can be a benefit to "top-up" hard working dogs, especially those individual dogs who can run themselves to exhaustion or suffer from "hunting dog hypoglycaemia" which is essentially a crash in blood sugar levels. A small midday (or even between drives) snack of their usual food or something else (ideally carbohydrate rich) can help support performance. Skinner's Field and Trial Muesli Mix is a great choice for a small, carbohydrate rich, palatable and digestible snack in these situations!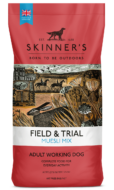 Muesli Mix
An appetising mix of tastes and textures.
£8.10 – £28.49
For more advice and information from Dr Jacqueline Boyd and the team at Skinner's click here.