Bringing home a new puppy
Puppies are brilliant fun and can bring many years of love and happiness into your life, but they can be hard work, too! They require appropriate care, exercise and training, as well as the right diet to support healthy growth and development.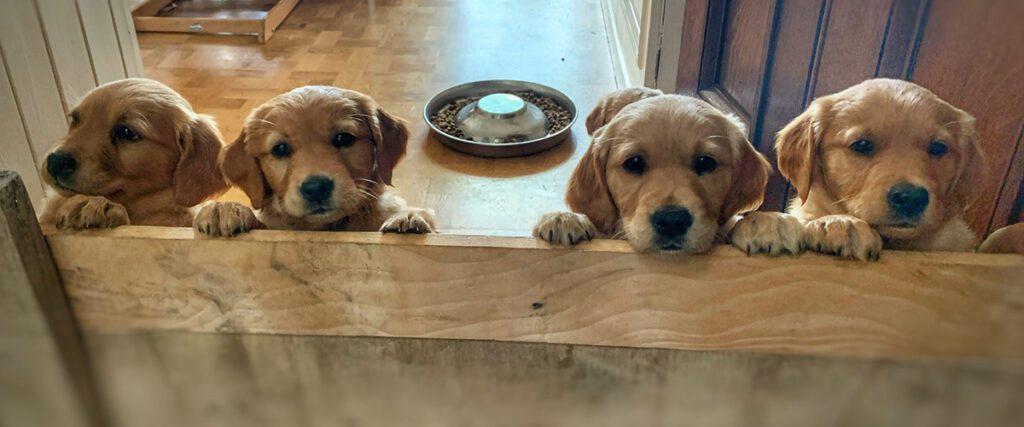 Written by Zoe Russell, BSc (Hons), ANutr, Nutrition Officer, Skinner's
My puppy isn't on Skinner's – when can I move them over?
We would suggest allowing your puppy a few weeks to settle into their new home before making any dietary changes. After all, it can be quite a daunting and strange experience for a puppy being separated from their litter and bought into a new home. Therefore, it's important to give them time and space to adjust before making changes. Then when you are ready to move them over, we suggest making dietary changes slow and gradual over a period of at least 7-10 days to minimise the likelihood of any digestive upset. It is however not uncommon to see some loose stools and some flatulence when making any dietary change, which can take up to 6 weeks to adjust.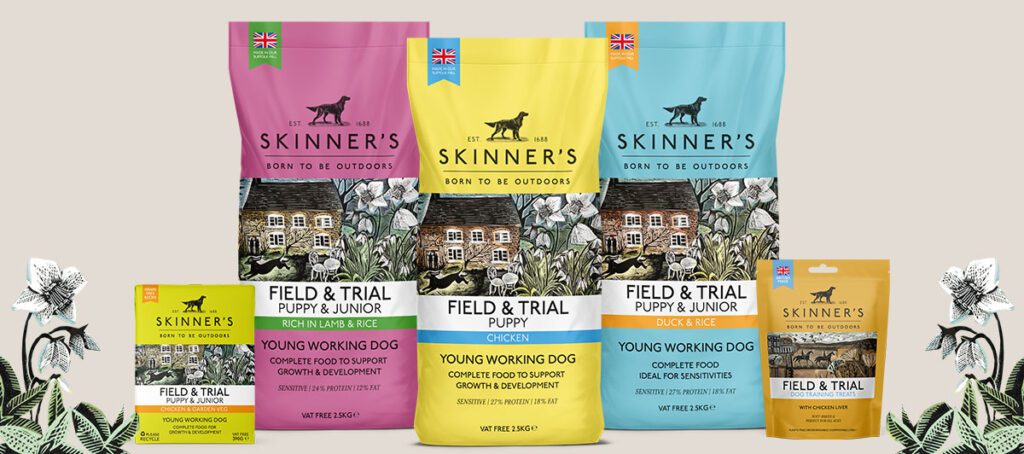 How many meals per day should I feed?
With regards to daily meals, we usually suggest following your breeder's advice in the first instance. However, if your breeder has not provided any guidance, the general advice is 4 meals per day until 4 months of age, then 3 meals per day until 6 months of age, then 2 meals per day from here onwards. However, this is just a guideline and may need adjustment to suit your puppy's individual needs.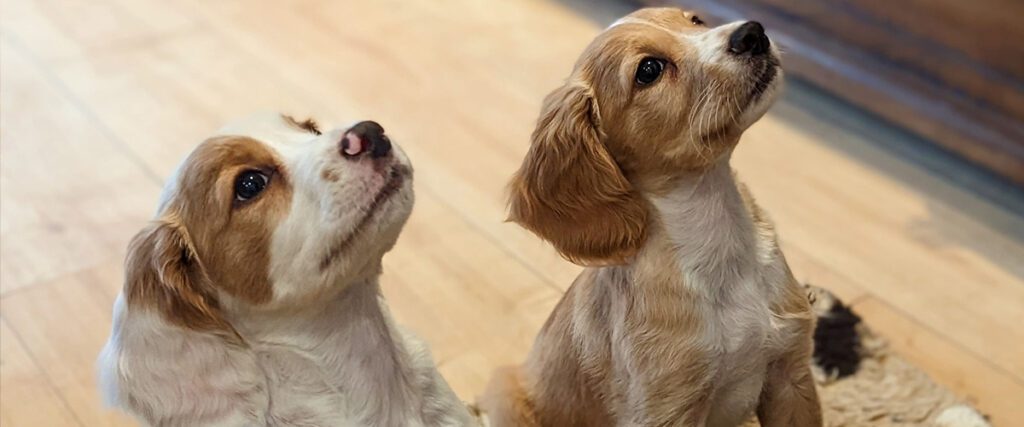 Do I need to add anything to my new puppy's food?
Our wet and dry puppy diets are all balanced and complete, which means they provide all the nutrients a healthy, young dog needs. Therefore, you don't necessarily need to supplement the diet with other foods such as vegetables or milk, as all the nutrients are in the food.
Can I give my puppy treats?
Providing treats for your puppy can be a great way to positively re-enforce behaviour and help support their training in day-to-day life. One of our most popular treats for puppy's are the Field & Trial Training Treats which can be fed from 8 weeks of age onwards. They are a small bite size and are soft-baked so can be gentler on their teeth. However, it is important that treats don't take up any more than 10% of your dog's diet, as we don't want to risk unbalancing their diet or contribute towards unwanted weight gain.
Dog Training Treats (suitable for puppies 8 weeks+)
Motivating, Healthy & delicious reward.
£2.30 – £17.99
Can I change my puppy's food to a different flavour?
At Skinner's we have a variety of different puppy diets including duck, chicken and lamb. An occasional dietary change can benefit some dogs, particularly if they are fussy or not food-orientated, while other dogs can thrive on the same diet for months or even years. If you do consider changing to a different flavour, we don't suggest changing too often as this could contribute towards digestive upset. Different diets will have different ingredients, so chopping and changing can be a bit overwhelming for a young pup's digestive system.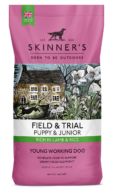 Puppy & Junior Rich In Lamb & Rice
Suitable for all breeds of puppy particularly large breeds.
£11.45 – £50.29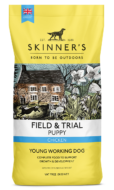 Puppy Chicken
Supporting growth and development.
£11.45 – £50.29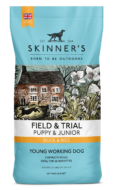 Puppy & Junior Duck & Rice
Ideal for sensitive puppies.
£13.70 – £59.99
Contact us
If you'd like to any nutritional advice, then our nutrition team are on-hand to help. Contact us at nutritionsupport@skinners.co.uk or drop us a call on 01379 384247.