Choosing the perfect stocking filler with Skinner's
Written by Zoe Russell, BSc (Hons), ANutr  Nutrition Officer, Skinner's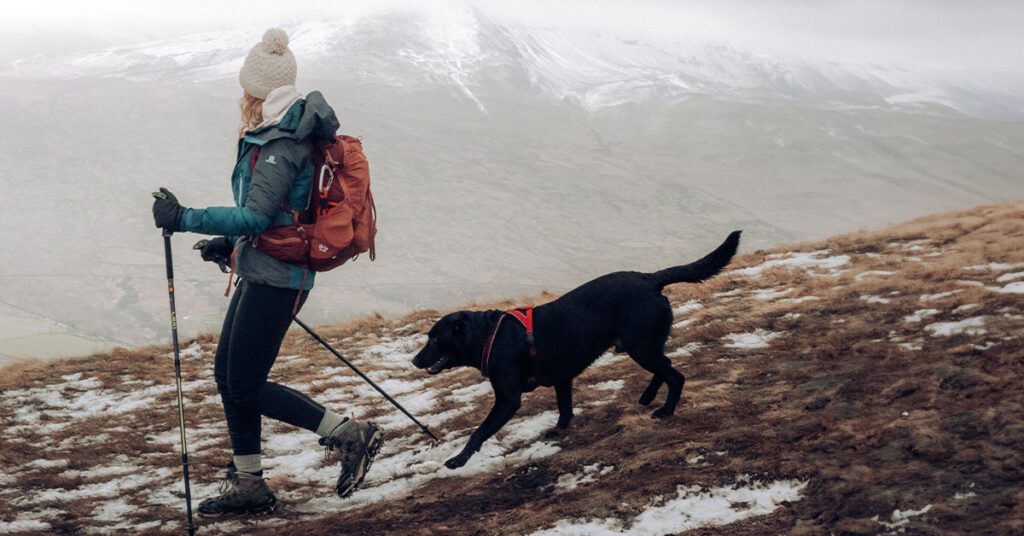 This Christmas, Skinner's have got the perfect stocking fillers for your dog – a Get Out & Go! Energy Bar and Recovery Bar! These delicious treats are now back in stock and ready for the festive season. So, if you're looking for the ultimate reward for your dog, look no further.
Get Out & GO! Energy bar
Our expertly formulated Get Out & Go! Energy Bar has been designed to help sustain dogs during periods of intense activity. With ingredients like honey and dextrose for energy, as well as chicken and whey as a source of protein for healthy muscles. Our grain-free recipe also makes this an ideal choice for dogs with dietary sensitivities.
This bar is designed to be fed during periods of intense activity to give dogs a boost and can be portioned according to the intensity and duration of the exercise. We recommend feeding this alongside a complete diet as a complimentary snack for active dogs.
Get Out & Go! Recovery bar
The perfect partner to the Energy Bar is the Get Out & Go! Recovery Bar, which is designed to support dogs after periods of intense or prolonged activity. Made with ingredients like chicken to support recovery, as well as banana, apple and blueberries for their antioxidant benefits, plus glucosamine and turmeric to support healthy joints. Furthermore, our grain-free recipe means it can be the ideal choice for dogs with sensitivities.
The recovery bar can be fed within 30 minutes of activity to help replenish muscle glycogen and support muscle repair and recovery. It is designed to be fed as a complimentary snack alongside a complete and balanced diet, to help active dogs to perform at their best.
Get out & go! Treats
Then for everyday training we have the Get Out & Go Training Time Treats. Our recipe uses delicious and nutritious ingredients such as salmon and carrot, as well as ingredients such as ginkgo biloba which can help support their cognitive health. Our treats have a soft-bake texture and make an ideal choice for active dogs during training sessions or on the go. Ideal for dogs from 2 months of age onwards and those with intolerances to ingredients such as chicken or grains.
Maintaining a healthy weight and condition
Although it's good to positively reward our dogs, treats and energy bars should not make up any more than 10% of their daily food allowance. This is to avoid unbalancing the diet and help minimise the likelihood of unwanted weight gain. To help manage this, it's important to regularly weigh your dog using accurate calibrated scales. We would also suggest regularly body condition scoring your dog, but if you are unsure how to do this, then UK Pet Food have produced a helpful guide called the 'Dog-Size-O-Meter'. See the free, helpful guide here.
Contact us
If you need any more information about our diets, then please contact our nutrition team at nutritionsupport@skinners.co.uk or call us on 01379 384247 and we would be happy to help.