Feeding a Senior Dog
Written by: Zoe Russell BSc (Hons)
Graduate Nutrition Officer, Skinner's Pet Foods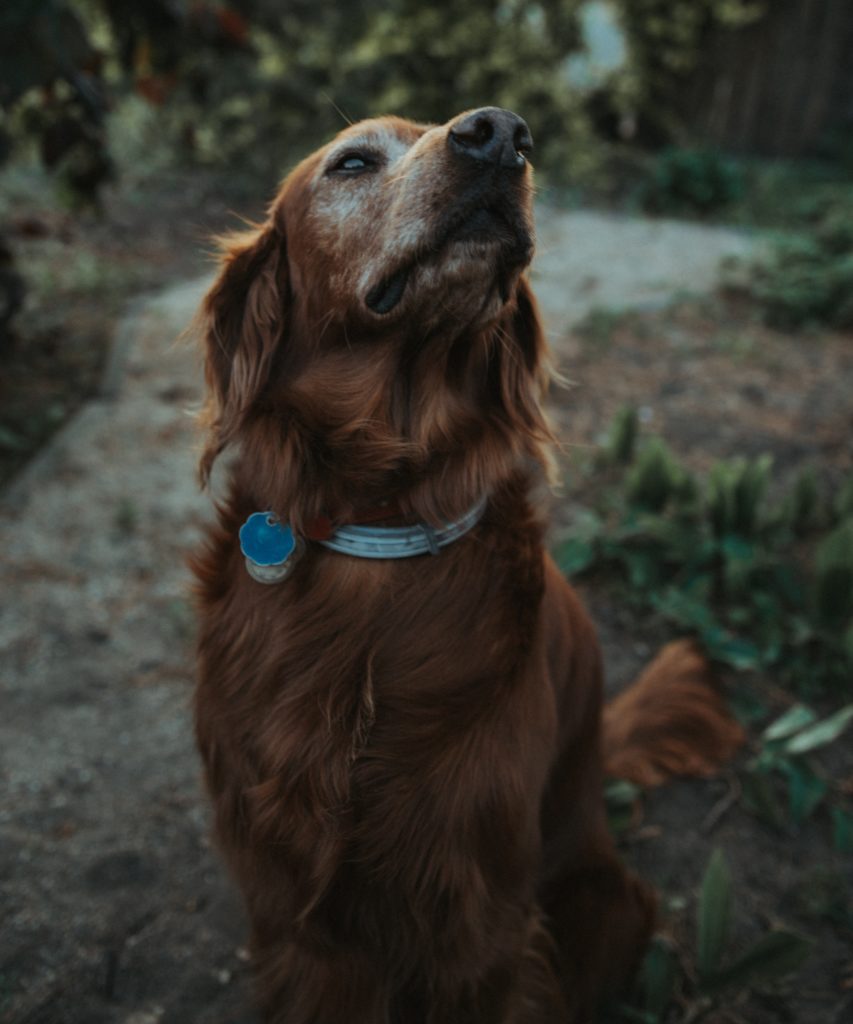 When is a Dog Regarded as Senior?
It's difficult to define when a dog becomes 'senior', as all dogs are unique in the way they age and will have different life-spans depending on their breed. In general, larger breeds are classed as 'senior' from 5-8 years of age, while smaller breeds are classed as 'senior' from around 10 years of age¹.
Feeding a Senior Dog
Obesity is one of the most common health problems in senior dogs (and indeed, in adult dogs generally!). One of the reasons for this is the imbalance of food consumption to energy expenditure, as the dog becomes less active. This leads to a build up of body fat which can make the dog more susceptible to other health problems including impaired mobility². To manage this, food should be weighed daily, and measured in accordance with the dog's age and activity levels, in order to permit accurate and consistent intake of food. This reduces the likelihood of over-feeding and therefore reduces the chance of a dog becoming obese.
Top tip– a good way to work this out is by using our online feeding guide to work out the ideal type and amount of food for your dog.
As afore mentioned, Senior dogs can also be highly susceptible to conditions where mobility is compromised, including arthritis, degenerative joint disease and muscle deterioration. These conditions can be attributed to cartilage breakdown, loss of muscle elasticity, reduced oxygen transport to muscles, and many other factors³. If your dog is showing signs of reduced mobility, it is important that you first get a veterinary diagnosis of the condition. Many dogs are actually in pain by the time symptoms of joint issues are shown and it is important to get correct diagnosis AND pain management. It is also helpful however to incorporate weight management and dietary alterations that might be beneficial. For example, meats such as fish are rich in omega-3 fatty acids, which if included in the diet can help in the maintenance of healthy joints and support good mobility⁴. In addition, the inclusion of glucosamine and chondroitin in the diet may also help support the joints of a dog by reducing cartilage breakdown and stimulate repair.
In addition, some senior dogs tend to show reduced food intake and reduced food digestibility, often from tooth degradation, gum disease or reduced sensory perception. One way to make food more palatable is by pouring warm water over the meal and letting it soak for a few minutes. This can make the food softer on the mouth and more appealing to a dog who may have issues with their dentition. As well as this, feeding digestible nutrients such as fibre can support gut health by increasing intestinal motility and help prebiotic function¹.
Do all Older Dogs Need a Senior Diet?
Not necessarily! Often dogs that are active, fit and lean can thrive on their normal adult food without having to change their diet. Just because they may officially be defined as senior does not mean their physical condition represents that of a senior dog.
On the other hand, some dogs are better suited to a senior diet, especially if they are overweight, have developed joint issues, are less active or have on-going health issues. In this case, a senior diet may be more suitable as they are specifically formulated to support healthy joints, promote weight loss and aid easy digestion.
If you would like any more information or any further recommendations on the most suitable food for your dog, then our dedicated nutrition team is on-hand to help. However, it is important to note that we do not make prescription foods and if you are worried about your dog's health, please seek veterinary assistance in the first instance.
References
1. FEDIAF. FEDIAF Scientific Advisory Board Statement Nutrition of Senior Dogs (2017).
2. Mazzatenta, A., Carluccio, A., Robbe, D., Giulio, C. and Cellerino, A. (2017). The companion dog as a unique translational model for aging. Seminars in Cell & Developmental Biology, 70, pp.141-153.
3. Marcellin-Little, D., Levine, D. and Millis, D. (2014). Physical Rehabilitation for Geriatric and Arthritic Patients. Canine Rehabilitation and Physical Therapy, pp.628-641.
4. Laflamme, D. (2012). Nutritional Care for Aging Cats and Dogs. Veterinary Clinics of North America: Small Animal Practice, 42(4), pp.769-791.