Feeding for the Future – How Skinner's can help
Puppies are wonderful. It is often said that you cannot be sad around a puppy and indeed, a happy, healthy, active puppy is most definitely a thing of joy. At Skinner's we know all about how to support the nutrition of puppies and young dogs. Indeed, nutrition of a puppy's parents, long before birth is also critical to help ensure a successful outcome!
The Field & Trial range includes diets specifically formulated to support the early growth and development of puppies, through to the "teenage" junior stages and into adulthood. We also produce a puppy milk which is a brilliant resource for any breeder with a litter of puppies, perhaps needing a milk replacer or any additional nutritional support.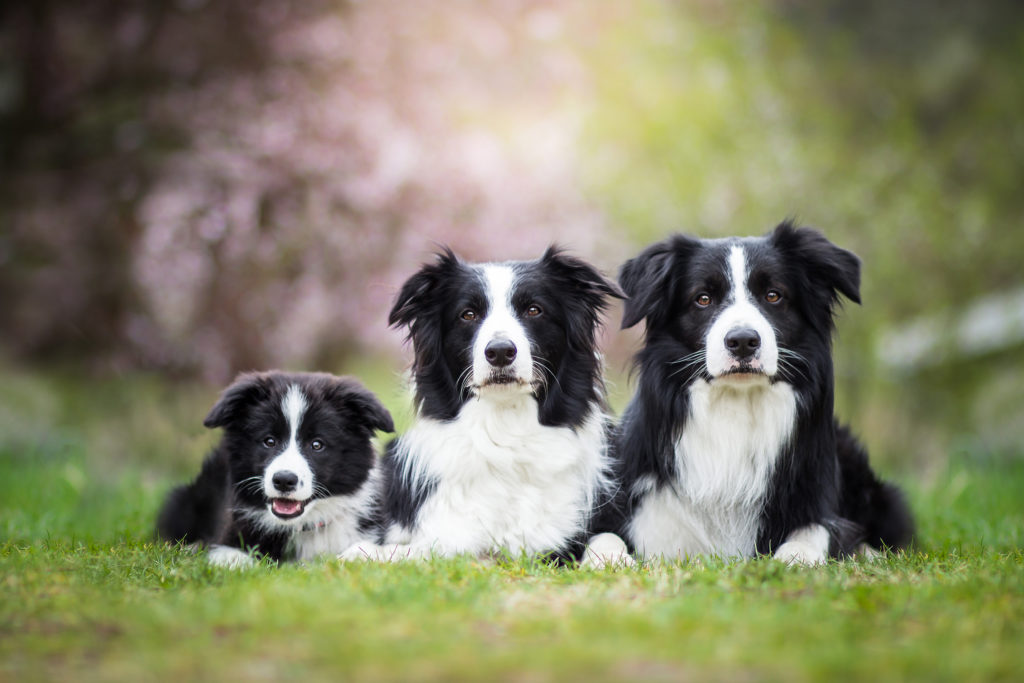 Feeding the Folks
It is often forgotten that the nutrition of both the mum and dad-to-be are hugely important, even before puppies have been planned! Both dog and bitch should be in a fit, lean condition and not carrying any excess weight – indeed, it is well understood that excess weight can affect overall fertility, how reproductive hormones work and can also negatively impact on pregnancy and birth. Adult dogs fed on any Field & Trial adult diet should be on a "good" nutritional plane, although it is worth noting that for some highly active animals who might struggle to hold condition well, feeding a higher calorie diet such as Field & Trial Superior can be useful to prepare them for parenthood!
Our Highest Nutritional Specification Diet
Field & Trial Working 30 is our highest nutritional specification diet, with a 20% fat level and a 30% protein level. This makes it an ideal dietary choice for highly active, hard -working dogs, those that perhaps need to gain condition, or indeed for pregnant and lactating bitches.  A pregnant bitch typically needs an increased supply of nutrients to support their growing puppies from about five weeks after mating and Field & Trial Working 30 is an excellent choice. Not only is it nutrient dense, but it is highly palatable and provides key nutrients to support the energetic demands of pregnancy, birth and lactation. The fact that Field & Trial Working 30 is so energy dense, also makes it an ideal choice for mums-to-be that are carrying large litters and need frequent, small meals as their puppies start to take up lots of abdominal space and reduce stomach capacity! Lactation is also one of the most energy-demanding periods of a dog's life and Superior is the perfect choice to ensure nursing pups get the best quality milk as possible! 
What about Skinner's Puppy Milk?
While mentioning milk for puppies, it is also worth noting that Skinner's Puppy Milk is an essential purchase for anyone expecting a litter. Puppy milk is formulated to be a milk replacer, so in the event that puppies need emergency bottle feeding or even in the case of large litters that mum cannot feed effectively on her own, Skinner's Puppy Milk is the perfect choice. Puppy Milk can also be used to support dogs who might need a little extra nourishment in some cases (think convalescing, older, or even bitches after birth!) as, when made-up according to instructions, Puppy Milk is a highly palatable, liquid source of key nutrients.
Feeding for the Future
If you are considering breeding a litter, our friendly, experienced Nutrition team would be delighted to help advise you on what Field & Trial diets might be best suited to ensure your puppies have the best start in life. Feed well beforehand and you ensure you are laying the best ground for the effective feeding of future generations.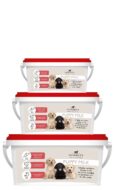 Puppy Milk
A complete milk substitute for puppies.
£25.19 – £70.49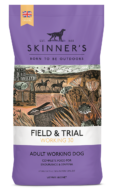 Working 30
Higher in protein & fat for endurance and stamina.
£9.30 – £41.79