Help… My fussy dog won't eat his food!
We very often get asked by our customers what they should do when their dog won't eat their food. Read on to learn why this can happen, and what you can do to help…
How do I get my fussy dog to eat his food?
Is the dog hungry? Sometimes dogs can fill up on treats before meals and become less interested in their food. Therefore, try to restrict the number of treats and titbits they have between meals, to reduce the likelihood of them becoming fussy or gaining weight. On the other hand, some dogs will naturally have a reduced appetite!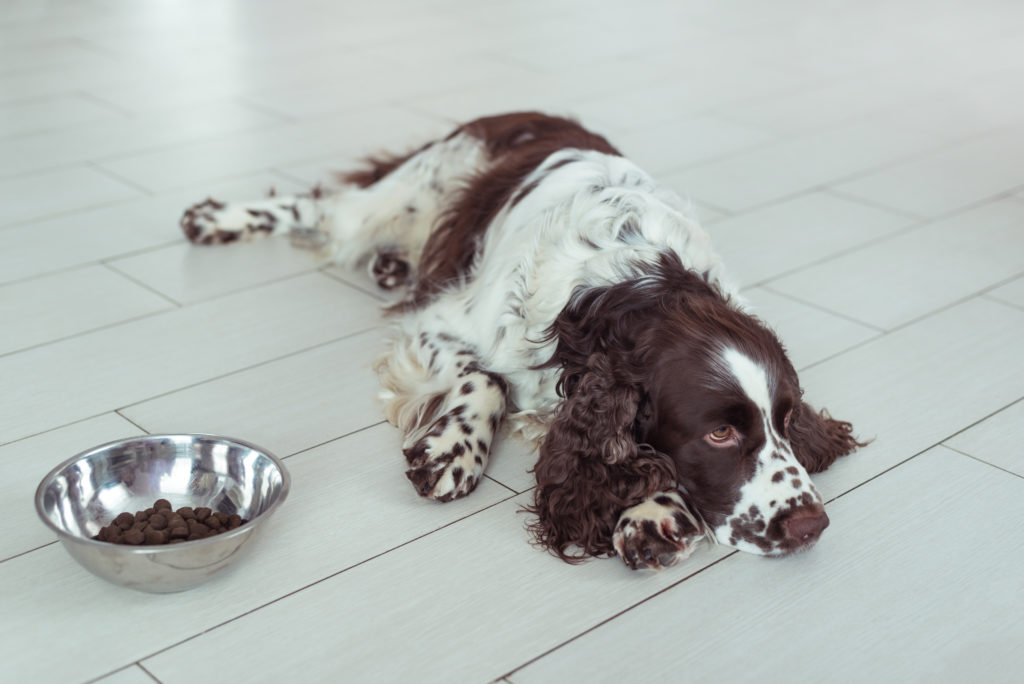 Alternatively, some owners find setting a routine to be a valuable tool in helping a fussy dog eat their food. If your dog is a healthy weight and has no health issues, try placing their food down at designated mealtimes for a restricted amount of time. If after 10 minutes the dog hasn't eaten any food, then take the bowl away until the next mealtime, and so on. This encourages the dog to eat their daily meals, rather than "pick" or "snack" as and when they please. As well as this, dogs should also have access to fresh, clean drinking water at all times.
If, however, you are concerned that your dog is underweight or not eating then please seek veterinary assistance in the first instance. For more general advice, please call our nutrition team on 01379 384247 Monday – Friday between the hours of 9am to 5pm and we will be happy to help.
Is your dog actually hungry, or are they full on treats?
Set a feeding routine and reduce the incidence of 'snacking'.
If you are concerned about your dog's condition, please speak to your vet.
Which diet would you recommend for fussy eaters?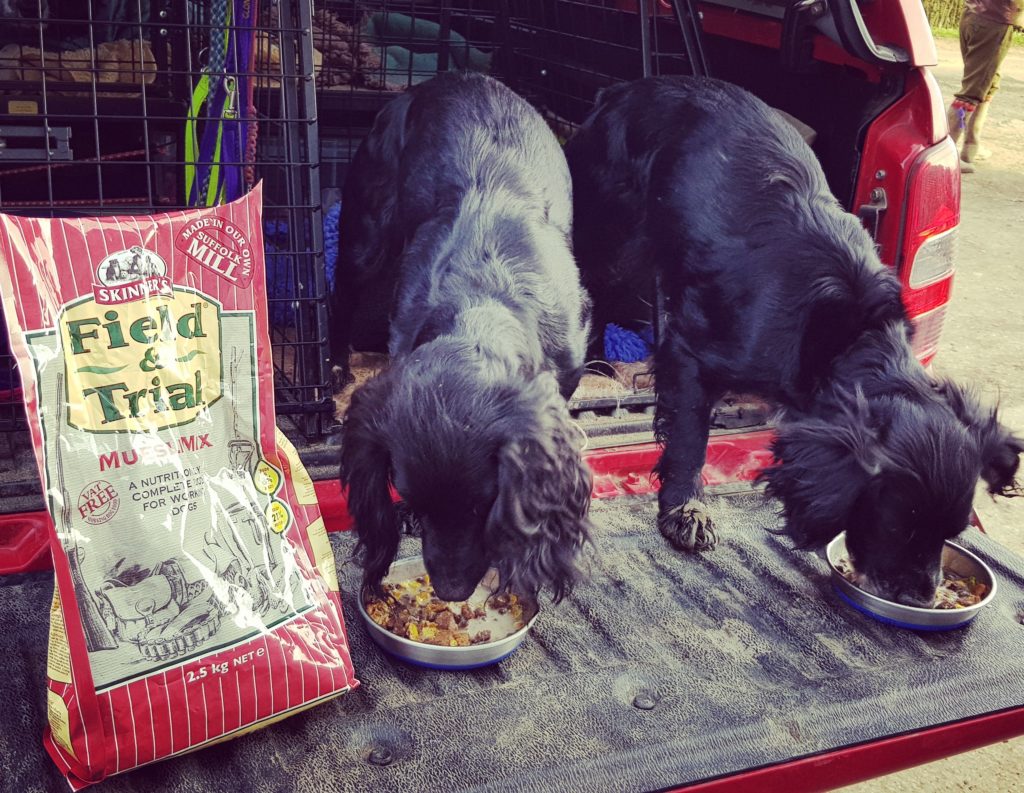 Field & Trial Muesli Mix is a great diet for tempting fussy eaters. It consists of a mix of whole-wheat biscuits, cooked cereals and vegetables (maize, wheat flakes and peas) combined with beef-based protein pellets and all the essential oils, vitamins and minerals; making it a very interesting meal! It is also coated in glucose syrup which can help tempt the fussiest of eaters, whilst also supplying a useful source of immediate energy for dogs in moderate to hard work.
We also recommend adding warm water to turn this mix into a delicious gravy, making it even more tempting for your fussy four-legged friend!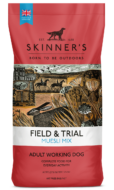 Muesli Mix
An appetising mix of tastes and textures.
£8.10 – £28.49
Do you offer samples? And if so, how can I obtain one?
We do offer samples to customers wishing to try our feeds. These can be obtained via our website by following https://www.skinners.co.uk/order-samples/. Samples ordered come with free delivery. They cost £1.00 in total per dog & up to 2 samples can be chosen per dog, with a maximum of 6 dogs per order.
Worth Reading