How can my dog benefit from Working 26?
Written by: Zoe Russell, BSc (Hons)  
Nutrition Officer, Skinner's Pet Foods
Field & Trial Working 26 is a nutritionally complete diet that's been tried, tested and loved by many working dogs. Our delicious recipe makes it a tempting choice for many different breeds of dog who require a nutritious fuel to fulfill their daily energy requirements.
Ideal for active dogs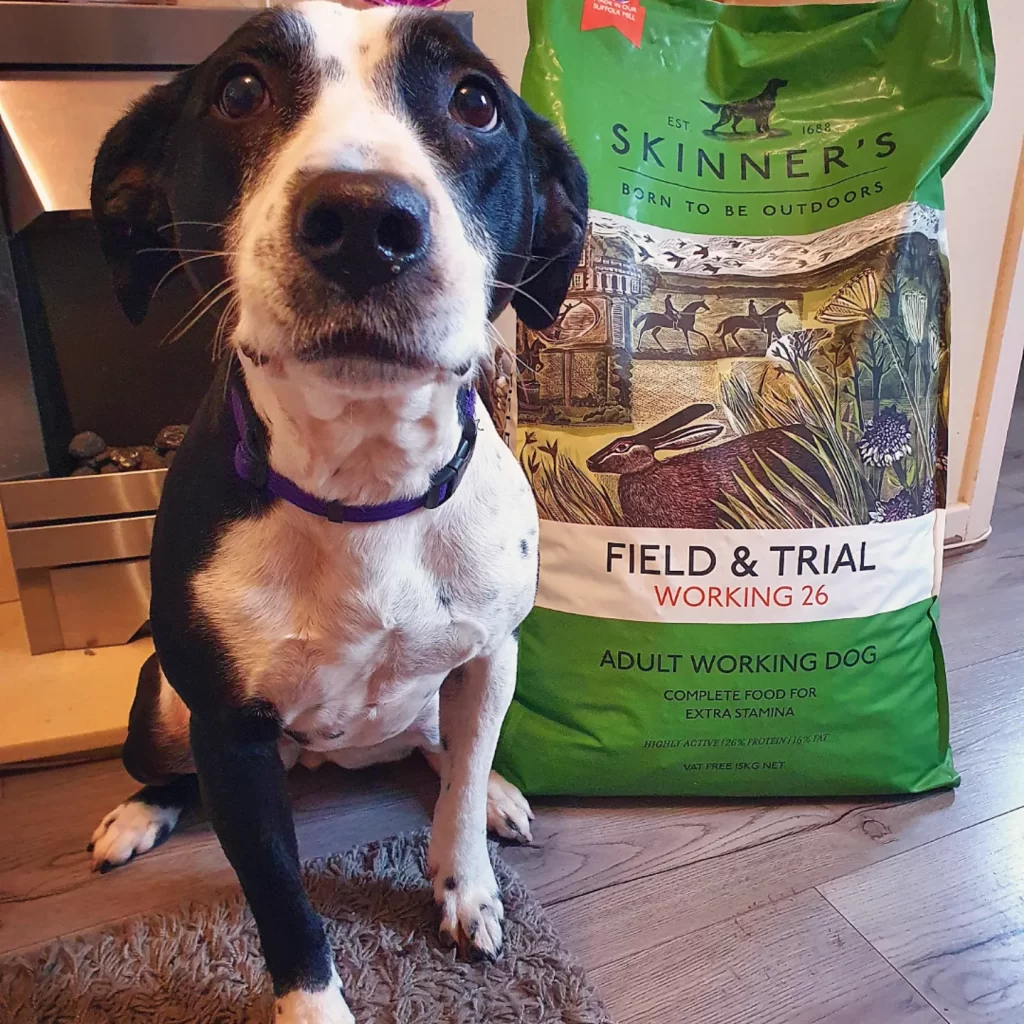 Skinner's Working 26 is a complete, dry dog food specifically developed for dogs with moderate to high energy demands who may benefit from a more nutrient dense diet to fuel their active lifestyle. In particular, Working 26 is ideal for dogs who undergo high levels of activity over a moderate duration, including working gundogs, agility dogs and flyball dogs. Our formulation includes a good protein level to support muscle integrity and development, as well as a careful blend of cereals which provide a source of carbohydrates for quick release energy and a source of fibre to help promote healthy digestion. Furthermore, high levels of essential fats in our food also support energy output and help to promote coat and skin condition. Working 26, like all of our diets, is also nutritionally complete and so provides all the important nutrients a dog needs without requiring additional supplementation.
Feeding advice
For adult dogs, we ideally advise splitting their daily ration into 2 meals as this can improve the overall digestibility of the meal and help provide the full nutritional benefit.  If you would like to know how much to feed your dog, try our online feeding guide, which can provide an estimation based on your dog's unique requirements.
Is this the right diet for my dog?
Working 26 is suited to:
Active, working dogs who require a moderate level of protein and fat to support short periods of activity of moderate to high intensity.
Dogs who regularly work as peg dogs, picking up dogs, trial herding dogs, sight-hounds, agility dogs and flyball dogs.
Dogs who require high levels of essential fats to support working output as well as coat and skin condition.
Dogs who prefer a slightly larger, "cubed" kibble and those who enjoy a bit of "crunch" from their food!
Dogs who perhaps struggle to maintain a healthy condition during periods of high activity.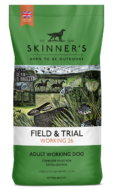 Working 26
Perfect balance for performance and health.
£8.10 – £32.39
Contact us
If you would like any further information, or you would like a feeding recommendation for your dog, please contact our nutrition team at nutritonsupport@skinners.co.uk and we will be more than happy to help.