Increased activity, increased nutrition?- Keeping the weight on
Written by Zoe Russell BSc (Hons)
Nutrition Officer, Skinner's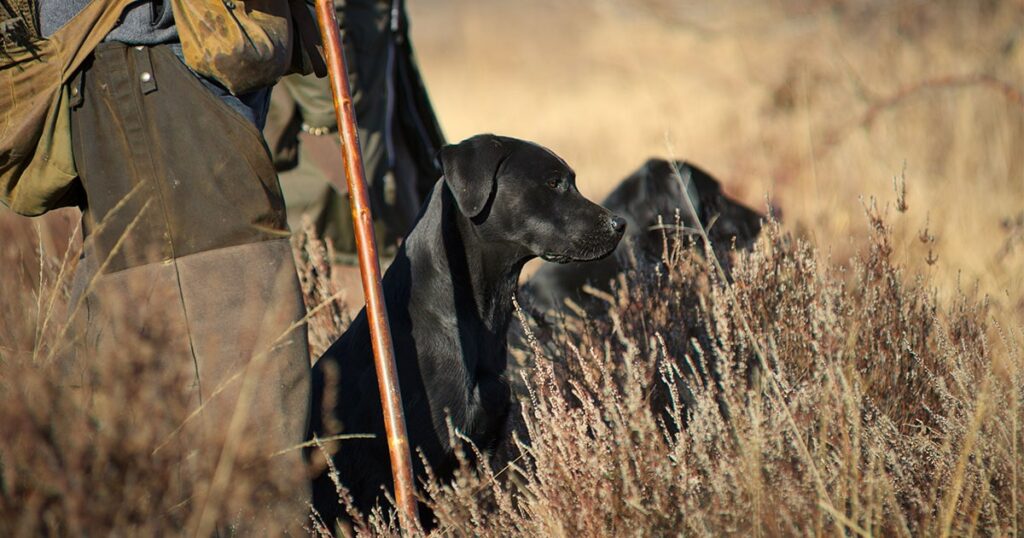 With the season underway, we will start to build our dog's fitness levels in preparation for the upcoming months. This means adjusting the duration, frequency and intensity of their activity so they are prepared to meet the demands of the work ahead.
Does my dog need their daily food intake changing?
For some dogs, perhaps those who are only working one day a week, or those whose activity levels remain consistent all year round, they may not need a change in diet; you may simply adjust their daily feed intake. For example, many dogs will stay on a diet such as Working 23 all year round but will simply need a higher daily feed intake during the working season, to help sustain them.
How many meals does a dog need each day?
If you do start to increase their daily intake, you can also look to increase their number of daily meals. This involves splitting their daily intake into smaller meals- perhaps 3 or even 4 per day. By providing smaller, more manageable portions, this may allow the dog to digest the meal better and can be beneficial for dogs with smaller appetites who struggle to eat large portions of food.
Regularly weigh and body condition score your dog
It's important to regularly weigh your dog using accurate, calibrated scales and keep track of any changes or consistencies. Smaller dogs can be weighed at home on a set of bathroom scales- this can be done by weighing yourself with the dog and also without the dog, then subtracting the difference to calculate their weight. Then for medium to large breeds, your veterinary practice should have a set of scales you can use to weigh them.
It's also important to monitor their body condition score to give an idea of their fat distribution, muscle tone and overall shape. The Pet Food Manufacturer's association have a great guide for assessing body condition called the 'Dog Size-O-Meter', which can be accessed for free on their website.
Are you looking to change your dog's diet?
If you think your dog is dropping weight and condition as you start to increase their activity, and you need to feed significantly over the feeding guidelines to keep weight on them, or their stools start to loosen as you increase their daily intake, then it may be time to look at their diet.
At this stage, it may be beneficial to take a nutritional step-up with their diet. This means looking at a more energy-dense food that provides a good source of key nutrients like protein and fat, to help sustain them and support recovery after a hard-days work. For example, if your dog is on a diet such as Working 26 and you need to take a dietary 'step-up', then a suitable diet may be one such as Working 30.
When moving your dog onto a new diet, we recommend that the transition is done gradually over 7-10 days. This allows the digestive system to adapt to the new food and perhaps new ingredients and can help to minimise digestive upset. It is however normal during that time, for your dog to experience some flatulence and loose stools as the digestive system adapts. Our suggested transition over ten days;
| Day of transition period | Amount of new food (%) | Amount of existing food (%) |
| --- | --- | --- |
| 1 | 10 | 90 |
| 2 | 20 | 80 |
| 3 | 30 | 70 |
| 4 | 40 | 60 |
| 5 | 50 | 50 |
| 6 | 60 | 40 |
| 7 | 70 | 30 |
| 8 | 80 | 20 |
| 9 | 90 | 10 |
| 10 | 100 | 0 |
Contact us
If you would like any advice about your dog's food, then please contact our nutrition team at nutritionsupport@skinners.co.uk and we would be more than happy to help.