"New year, new activity!" – Keeping our dogs happy and healthy through diet and exercise
A new year typically heralds new intentions. For many, diet and exercise are the areas of life that get most attention. From eating less, to eating more healthy food, increasing exercise and looking at making other lifestyle changes, January is often a surprisingly busy month in gyms and the salad aisle of the supermarket! However, the truth is that many great intentions fail, even before the end of January. This applies equally to our dogs. The interesting thing however, is that dogs cannot commit to eating better or doing more exercise, instead we must help them.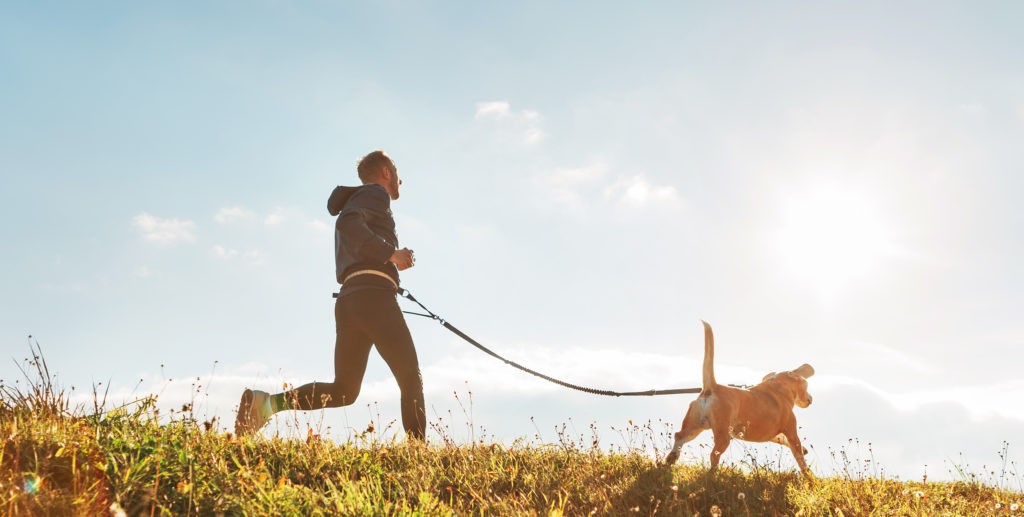 It is also a sad fact that canine waistlines continue to increase in size while canine activity levels decrease. With estimates of obesity levels in the UK pet population now exceeding 50%, January is a great time to reflect if there are changes that you can make that will benefit you and your dog! Indeed, given that obesity and even carrying slight excess weight is associated with a range of health conditions, as well as being linked to a decreased life span for your dog, balancing diet and exercise is a simple and highly effective way to ensure you both remain happy, healthy and as long lived as possible!
Diet is sometimes a tricky one though. As owners, we want to feed well and treat our dogs, but we do need to be careful. For many dogs that have limited activity levels or might be predisposed to weight gain, a diet that has a low level of fat is a great choice. This is because fat, per gram has more than twice the calories than either protein or carbohydrate, so choosing a lower fat food instantly reduces the calorie intake of your dog. Field and Trial Light & Senior is a great choice in this situation, with a fat level of 8%, meaning you still feed a decent amount of food (which is important for many dogs and owners, to have the perception of a "good meal"!) but with limited calories. Carefully consider feeding guidelines, weigh the food fed and your dog regularly, and make any amends up or down in food fed or activity output accordingly – this will help that balance of input (food!) and output (activity!)
Thinking about what your dog does is also critical. Evidence suggests many dogs are not even walked daily, and for a species that has evolved to be active, this is detrimental for both mental and physical health. Regular exercise will benefit dog and owner! Think outside the box too; exercise need not be just walking. There are a range of different activities you can try with your dog; sniffer dog classes, obedience and rally-obedience, running with your dog (canicross), agility, gundog work, heelwork to music and many others. Search local social media for clubs of likeminded people and you will not only get lots of advice and support but will probably get even more motivated. It is important however that you start any new activity gently and slowly and get great advice about technique and any specialised equipment needed. This will mean you both keep happy, healthy and safe. Equally, if your dog has any medical conditions or is needing to lose a little weight, have a quick check up and chat with your vet before starting a new activity, to make sure everything is fine.
It is important to start any new activity slowly and sustainably too – this will help create a new habit that sticks, rather than one that lasts a week and then becomes difficult to maintain when life, inevitably, gets in the way!
Our dogs were made for much more than gentle walks and snoozing on the sofa, although those are also important too. Make 2020 the year in which you explore and adventure more with your dog and the year in which you challenge body and mind. If you would like some help and advice on how best to manage diet and exercise for your dog, the experienced and friendly nutrition team at Skinner's would be delighted to help you.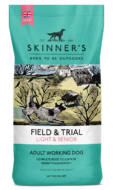 Light & Senior
Reduced fat for weight management.
£9.85 – £43.99
Useful links and resources