Should dogs take joint supplements?
Written by: Zoe Russell, BSc (Hons)  
Nutrition Officer, Skinner's Pet Foods
At Skinner's we understand the importance of healthy movement and mobility. Which is why we have developed a selection of dry kibble diets to provide joint support and help aid the flexibility of movement in a range of breeds, ages, shapes and sizes of dogs. These dog foods include Field & Trial Turkey & Rice and Field & Trial Maintenance Plus, both of which are formulated with Joint Aid for Dogs.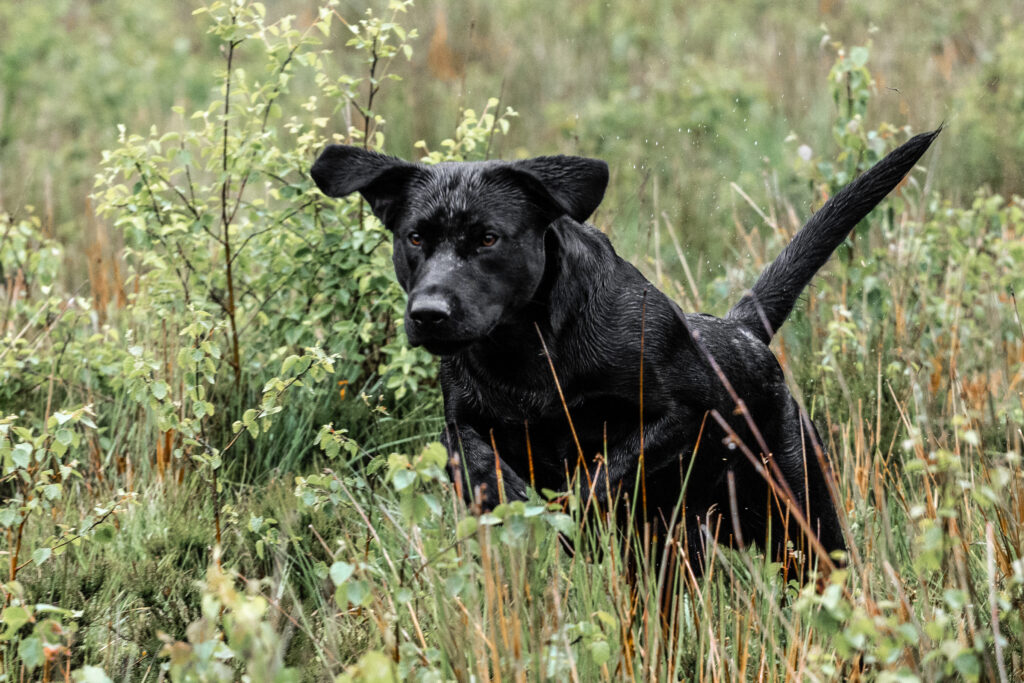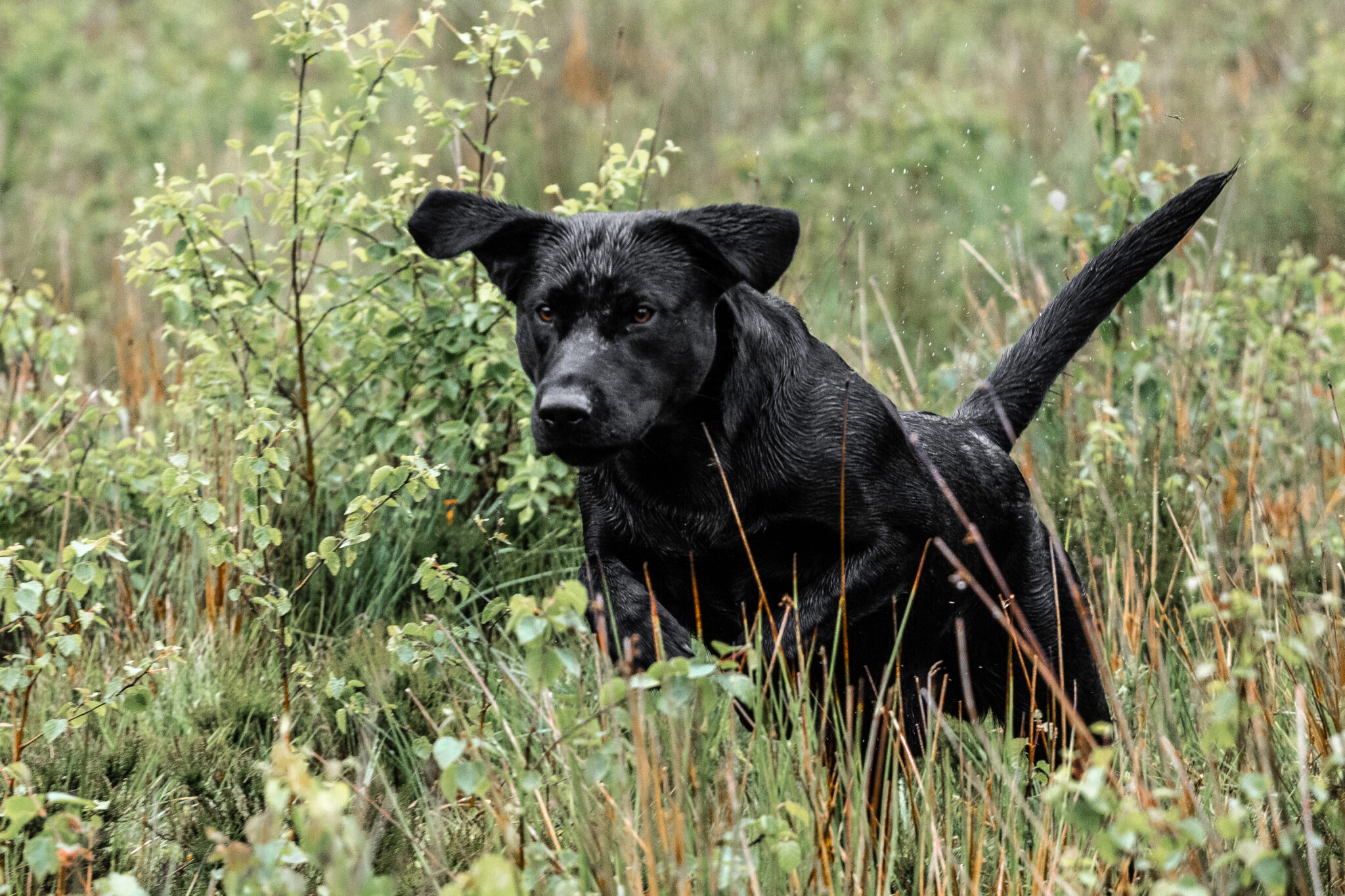 What are the benefits of Joint Aid for dogs?
Joint Aid contains 22 active nutraceuticals including glucosamine and chondroitin to help support the structure, resilience and regeneration of cartilage.
It provides a source of omega 3 fatty acids to help support the natural anti-inflammatory action of the body.
This ingredient can be suited to working dogs of all ages, breeds and activity levels.
It can be suited not only to dogs who may be older and less active, but also younger and active dogs as it can aid the maintenance of healthy joints.
It can provide a source of vitamin C to help support immune function, as well vitamin E for its antioxidant properties.
Joint Aid contains MSM (methylsulfonylmethane) to help maintain integrity and strength of connective tissue.
As well as a whole host of other benefits, it can be a supportive and palatable addition to any dog's diet.
For more information, please take a look at the GWF nutrition website or contact our nutrition team for advice. It's also important to note that if you are ever concerned about your dog's health then we would suggest seeking veterinary advice in the first instance.
How do I choose the right dog food?
If you think Joint Aid for Dogs is right for your pet, then we may have a suitable diet for them.
Our Field & Trial Maintenance Plus is a balanced and complete diet, formulated with Joint Aid for dogs. It is also an ideal choice for dogs undergoing low to moderate intensity activity and can be suited to dogs who may be prone to weight gain during periods of reduced physical activity.
Our Field & Trial Turkey & Rice is also a nutritionally complete and balanced diet, formulated with Joint Aid for dogs. It can be a great choice for active dogs with moderate energy requirements who require a moderate level of fat and protein to support their activity output. This diet is also formulated without ingredients such as wheat, maize, barley, dairy and soya, making it a great choice for dogs with digestive sensitivities.
If you do decide to change your dog's diet, then we would suggest making changes slow and gradual over approximately 7-10 days to minimise the likelihood of digestive upsets.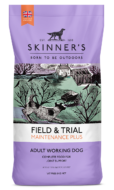 Maintenance Plus
Formulated to support healthy joints.
£10.39 – £40.59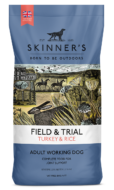 Turkey & Rice
Specially formulated for joint support.
£12.75 – £53.89
Here's what the owners say!
At Skinner's, we love being tagged in photos of your four-legged friends with their bags of Field & Trial, and this little spaniel was no exception. Learn a bit more about her and why her human decided to feed her a diet which includes Joint Aid.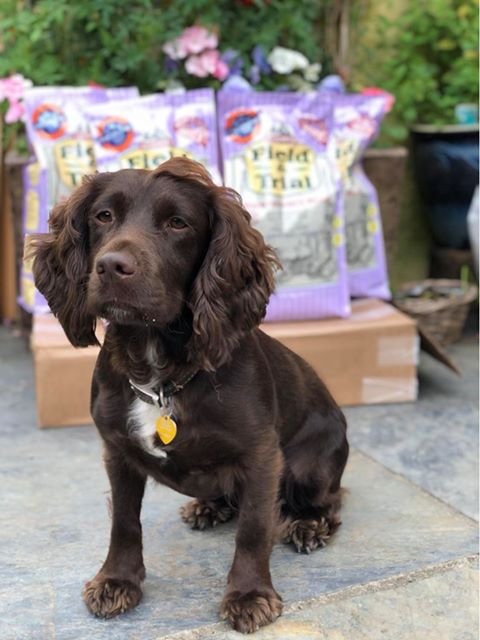 Name:
Purdey
Breed:
Working Cocker Spaniel
Fed on:
Field & Trial Maintenance Plus
Fun fact:
Purdey is a working dog and this year's shooting season will be her first out in the field.
Why Purdey is fed on Maintenance Plus:
"I started feeding Purdey Maintenance Plus when she reached two years old. I chose to feed her this diet because it contains Joint Aid. She is a working dog and will be out a lot this coming season, so it's important that we take care of her joints; especially as she is so active!"
How Purdey is doing on this working dog food:
"Purdey is now at the perfect weight and is maintaining it, and her coat has been so shiny since moving onto this food. I think I have finally found the right diet for all my dogs, and we're very happy."
Would you like your dog featured?
Remember to tag us in your photos of your dogs with their Skinner's bags, and they could be chosen to feature on our social media; or better yet, in one of our blogs!
#fedonskinners #fieldandtrial
Contact us
If you would like any further information or specific advice for your dog, then please don't hesitate to contact our nutrition team at nutritionsupport@skinners.co.uk and we would be happy to help.