The Raw Truth of Feeding Your Dog!
Ask ten dog owners what is the "best" dog food and you are likely to get ten very different answers. Dog food and feeding is, without doubt, one of the most discussed and debated aspects of dog ownership. With a huge range of different products on the market, choosing a food can be difficult, not to mention what type of food to choose – dry kibble, tinned, semi-moist, cold-pressed, raw and the list goes on.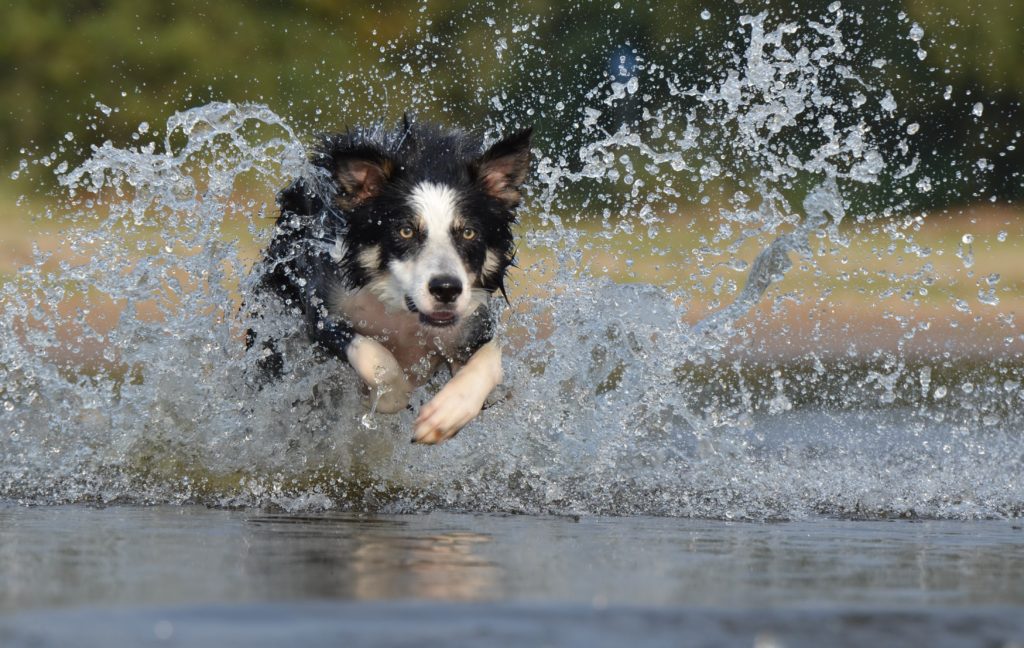 Choosing well
In truth, choosing the "best" food is as much thinking about you as it is thinking about your dog. Considerations of budget, convenience, being able to purchase and store a food as well as the nutritional quality of the food and how it fits with your lifestyle, ethics and suitability for your dog's activity levels, are all critical in your decision making.
The rise of raw
Raw diets, have become hugely popular. In truth, dogs have been fed raw bones and meat for years, although the significant change has been for the single dog owner to move to raw feeding. This might be a lifestyle decision or to help manage dietary issues for the dog, and in some cases, a well formulated and balanced raw diet (which unfortunately many are not) can be a great nutritional choice for many dogs. As a result, a specific industry has developed to produce suitable raw mixes in single meal portions, making this dietary decision easier and more convenient for the average owner.
Raw is best?
It is often stated that raw diets are the best for all dogs, but to date, there is no empirical scientific evidence that raw diets are absolutely any better than any other diet choice. This is probably a result of the huge number of other variables that also affect the overall health and lifespan of dogs such as genetics, exercise and lifetime exposure to lots of compounds (good and bad ones!) including diseases! On this basis, one diet does not fit all dogs and is no guarantee of long term health and longevity.
Getting a raw balance
The benefits of choosing a raw diet can be good for very sensitive dogs however. Often such diets are limited in their ingredients which can be useful for dogs that are intolerant to several potential food components. Raw can also be a good choice to ensure provision of good fat and protein levels but remember that there are also sustainability issues with the global demand for animal protein generally. The downsides of raw often relate to convenience (remembering to defrost foods!), potential infection risk to humans (although this is like handling raw meat for human consumption, so the same care needs to be taken) and the potential for an unbalanced diet. It should also be remembered that in many cases, a degree of "processing" of foods helps release key nutrients and improves the digestibility of the food. Considering all these points is crucial in making the best nutrition decision for you and your dog!
A raw alternative
While the Field and Trial range is a dry, kibble dog food, we know that some owners are keen to consider carefully the quality and type of food they feed. We also know that some owners are specifically looking for high protein foods (perhaps for convalescing dogs or highly active dogs) and sometimes even alternatives for a raw diet – perhaps when travelling and feeding raw can be problematic. This is typically when we recommend Field and Trial Working 30; a kibble made with 40% poultry meat and formulated with minimal ingredients to create a convenient, highly digestible, wheat free food that is otherwise nutritionally balanced and complete. Superior is typically suggested for highly active dogs needing a high energy diet but can be a viable alternative for owners looking for a diet that is lower in carbohydrates than other diets in the Field and Trial range and can be a great, convenient and temporary option for raw feeders.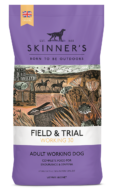 Working 30
Higher in protein & fat for endurance and stamina.
£9.30 – £41.79
If you would like to know more about the Field & Trial range and how it might benefit you and your dog, our friendly and experienced nutrition team would be delighted to help you.