What's the difference between the Maintenance and Maintenance Plus?
Let's start at the beginning…
The Field & Trial Maintenance is one of the most popular Skinner's diets, having been one of the original diets of the Field & Trial range. It was initially formulated for gundogs out of the working season where their energy requirements are reduced; however it can also be suitable for current working dogs that can struggle with easy weight gain. Then in 2015, the Field & Trial Maintenance Plus was added to the range.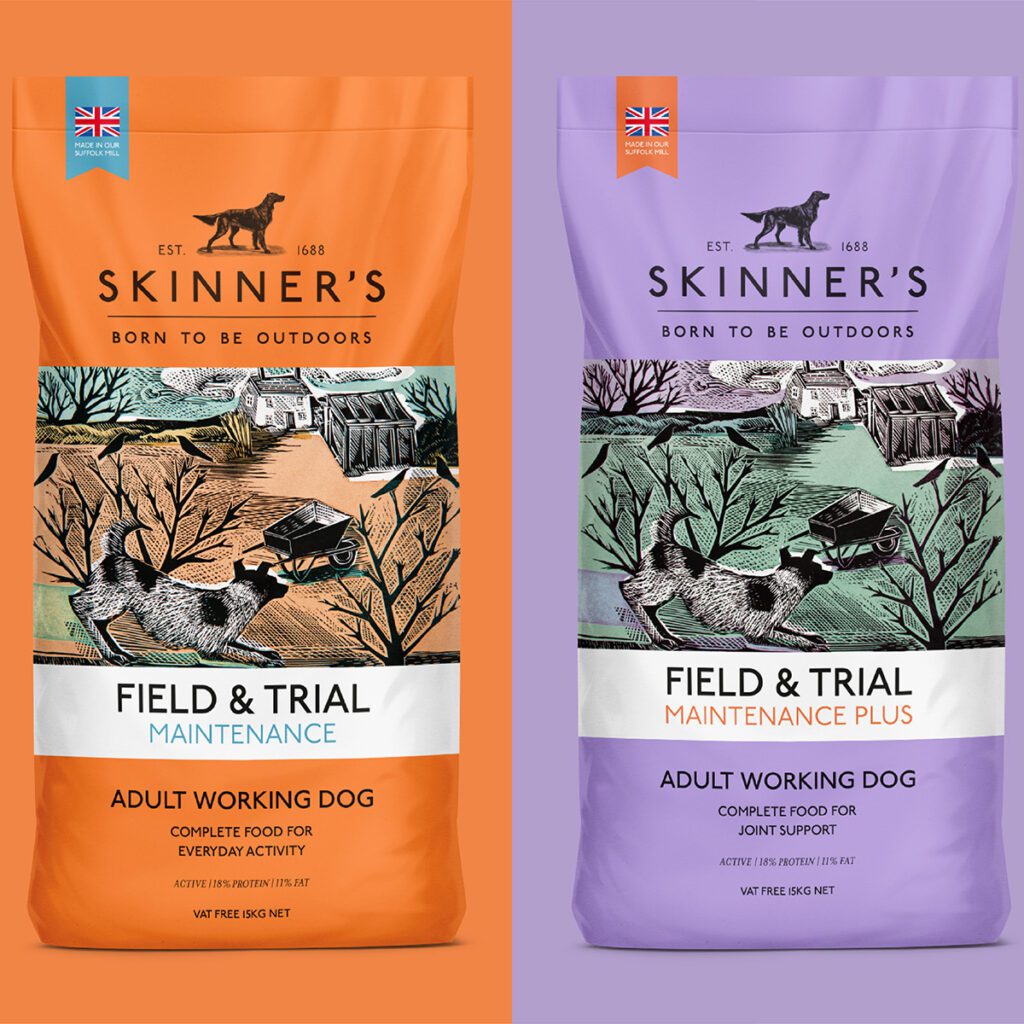 What exactly is the difference between the Field & Trial Maintenance and Field & Trial Maintenance Plus?
The Maintenance and Maintenance Plus products differ in two ways; the inclusion of the Joint Aid for Dogs and the kibble shape. Joint Aid for Dogs is a joint care supplement produced by a company called G W F Nutrition and Skinner's have teamed up with them to offer a diet which provides a more complete joint care package than using just Glucosamine and Chondroitin alone. If you'd like to read more about the Joint Aid for Dogs supplement we use, please use this link which will take you directly to the G W F Nutrition website.
The kibble shape of the Maintenance Plus is a cross shape compared to the oval kibble of the Maintenance. The cross-shaped kibble has anecdotally has been reported by customers as having the beneficial effect of slowing their dog's eating down.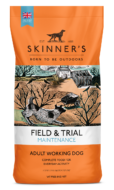 Maintenance
Perfectly formulated for everyday activity.
£8.10 – £28.49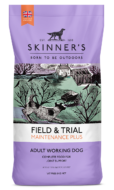 Maintenance Plus
Formulated to support healthy joints.
£10.39 – £40.59
So why have two products? Why not just have Maintenance Plus?
The excellence of the Joint Aid for Dogs supplement does mean that there is a slight price difference between the Maintenance and Maintenance Plus. Some dogs don't require joint support and therefore the cost of the additional joint support would be unwarranted for them.
Some dogs also need a treatment level of joint care supplementation beyond that maintenance level offered in the Maintenance Plus diet and therefore their owners choose to feed the Maintenance and add the joint aid themselves.
Which one should I choose for my dog?
If your dog is a breed that is known for joint issues or is starting to show signs of joint stiffness, they may benefit from being fed the Field & Trial Maintenance Plus. This can be beneficial as some dogs are reluctant to eat supplements added to their food and the Maintenance Plus has the supplement inside the kibble for a stress-free way of getting joint support into the dog. Furthermore, if you are looking for a kibble which might assist in slowing your dog's eating, the Maintenance Plus could be a good option to consider, even if your dog doesn't necessarily need joint support.
For all other dogs, we would recommend the Field & Trial Maintenance, a complete and balanced diet made with ingredients that are locally sourced where possible and at a very competitive price.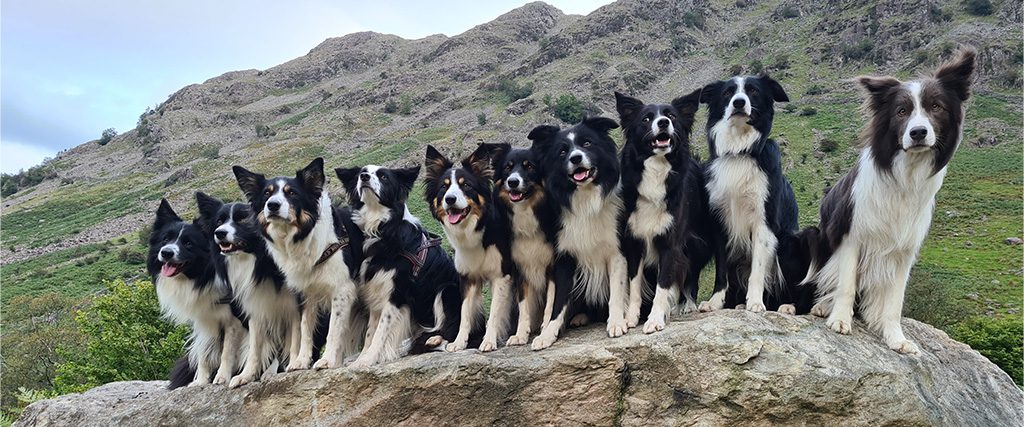 Contact us
If you need any information regarding your dog's diet, then our nutrition team are on-hand to help. Contact us at nutritionsupport@skinners.co.uk or drop us a call on 01379 384247.