10 ways to celebrate dogs on National Dog Day!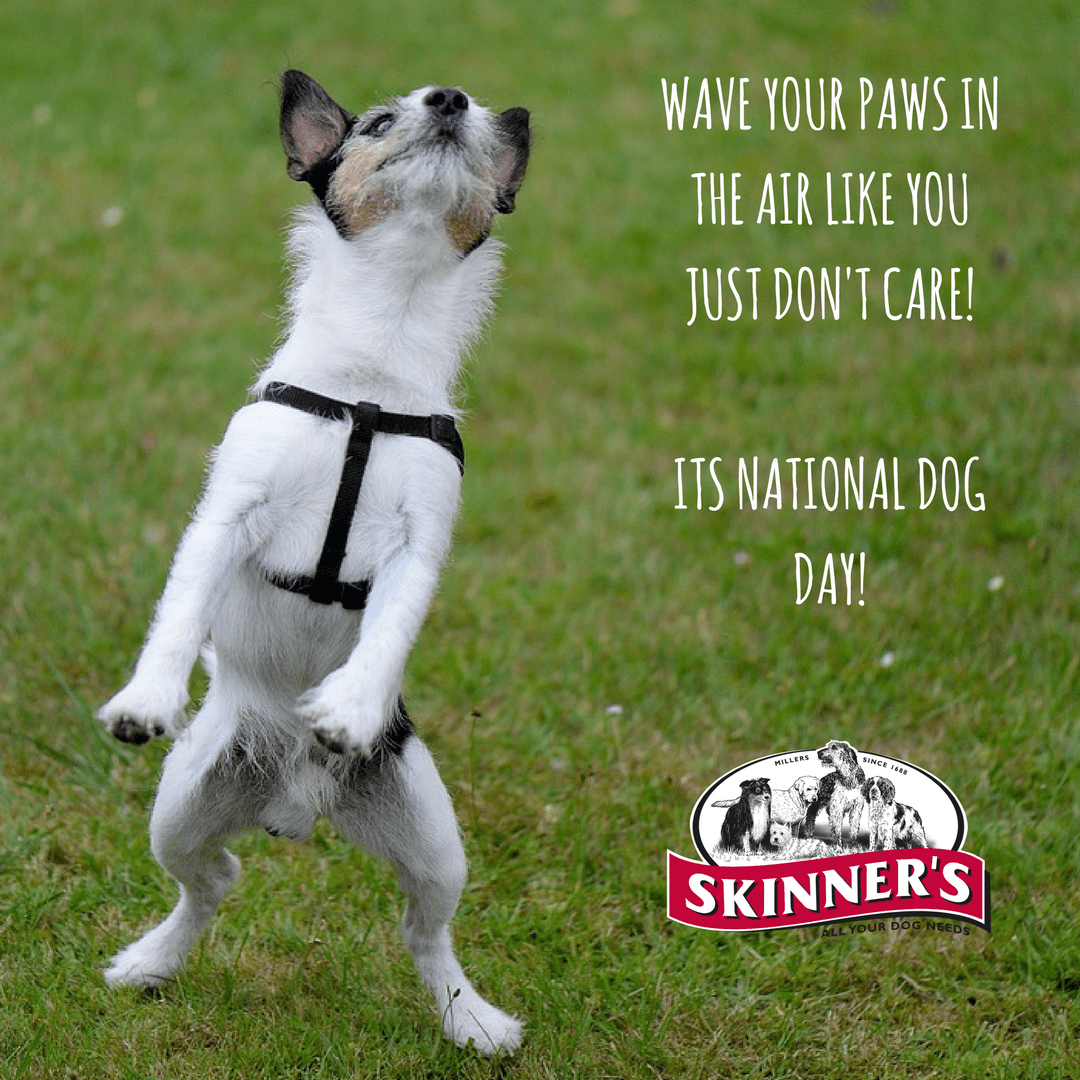 It's National Dog Day and time to celebrate dogs all around. Dogs are one of the most loved animals on the planet so make sure to give back to them on this special day.
REMEMBER even if you don't have a dog yourself at present, there are still lots of ways you can get involved in the celebrations including donating to a local dog charity.
1. Take a photo of your dog and send to sophie.warner@skinnerspetfoods.co.uk to see if they feature as #DogOfTheDday!
2. Take your dog for a nice long walk. Did you know you should walk your dog your dog for at least 15 minutes twice a day?
3. Reward them with a delicious bag of Skinner's (Nutritionists are available to call Monday-Friday 9am-5pm).
4. Give your dog a good brush, they will love it and will help their coat stay nice and shiny!
5. Teach your dog a new trick, like balancing a treat on the end of his nose!
6. Take your dog to the beach for the day
7. Organise a National Dog Day party and invite over other pooch pals, or meet up and go for a dog walk, or picnic somewhere.
8. Offer to walk someone else's dog if they are unable to; for example, if you have an elderly neighbour who struggles to take their dog for a walk.
9. Donate blankets, food and toys to welfare organisations. There are many dog charities out there, and would all be very grateful for any donations.
10. Buy your dog a new toy- the new I-fetch ball launcher will keep your pooch entertained for hours….or if that's slightly out of your budget then a manual tennis ball thrower will do the trick, and also give you some exercise too!