Perthshire Gundog Rescue Charity
Blog , +1
August 14, 2017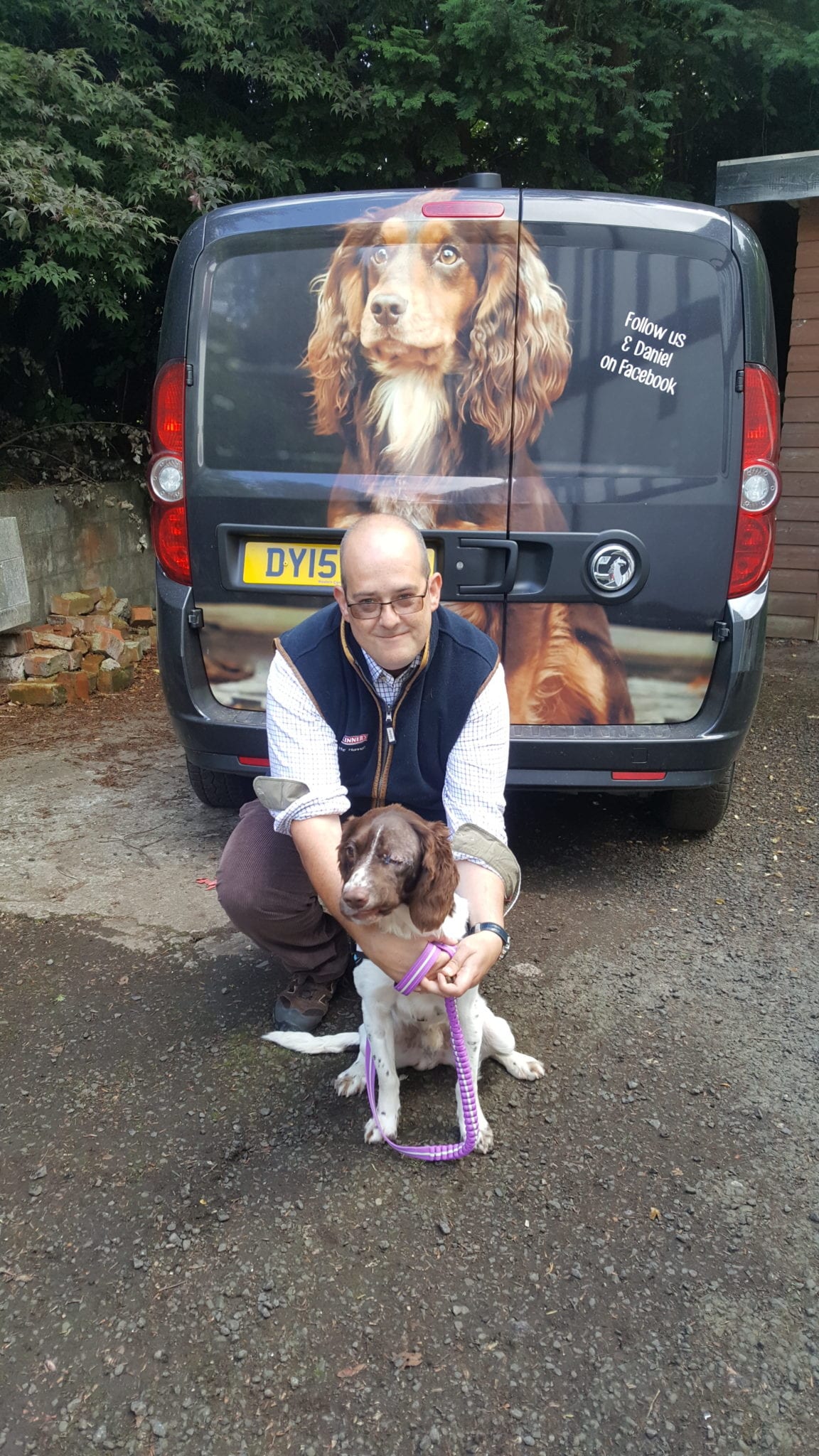 Perthshire Gundog Rescue (PGR) was setup and run by Carol and David Pitbladdo to assist in helping and rehoming gundog breeds. The charity rehomes the dogs depending on their circumstances and breed. Each dog is treated as an individual and this determines the type of home/household they are re-homed to.
PGR not only helps by rescuing gundogs, but they also offer support to families who have lost much loved pets, provide nutritional advice and work closely with behaviourists and trainers to ensure each dog can each dog can live life to the fullest.
PGR also helps with gundog training, regardless if the breed is working or not. This helps with the mental wellbeing of dogs, helping to stimulate the mind and giving them some great exercise.
This is Pete our Area Sales Manager for Scotland. Pete went to visit PGR and met this lovely little Springer Spaniel called Patch. Patch has a genetic eye condition and lost his first eye a couple of weeks ago due to Glaucoma. His other eye is deteriorating rapidly but he is currently undergoing treatment from a specialist to try and save the eye, and the limited vision he has in it. On the right is Rhona, who Pete adopted 2 years ago from PGR. She is loving her new home and getting on well.
This fantastic organisation cannot function without the support of the public. Donations are much appreciated and help no end in supporting these dogs both physically and mentally. If you would like to donate please contact 07864 944946.