Brilliant ways to diminish dog boredom
Blog , +2
September 15, 2015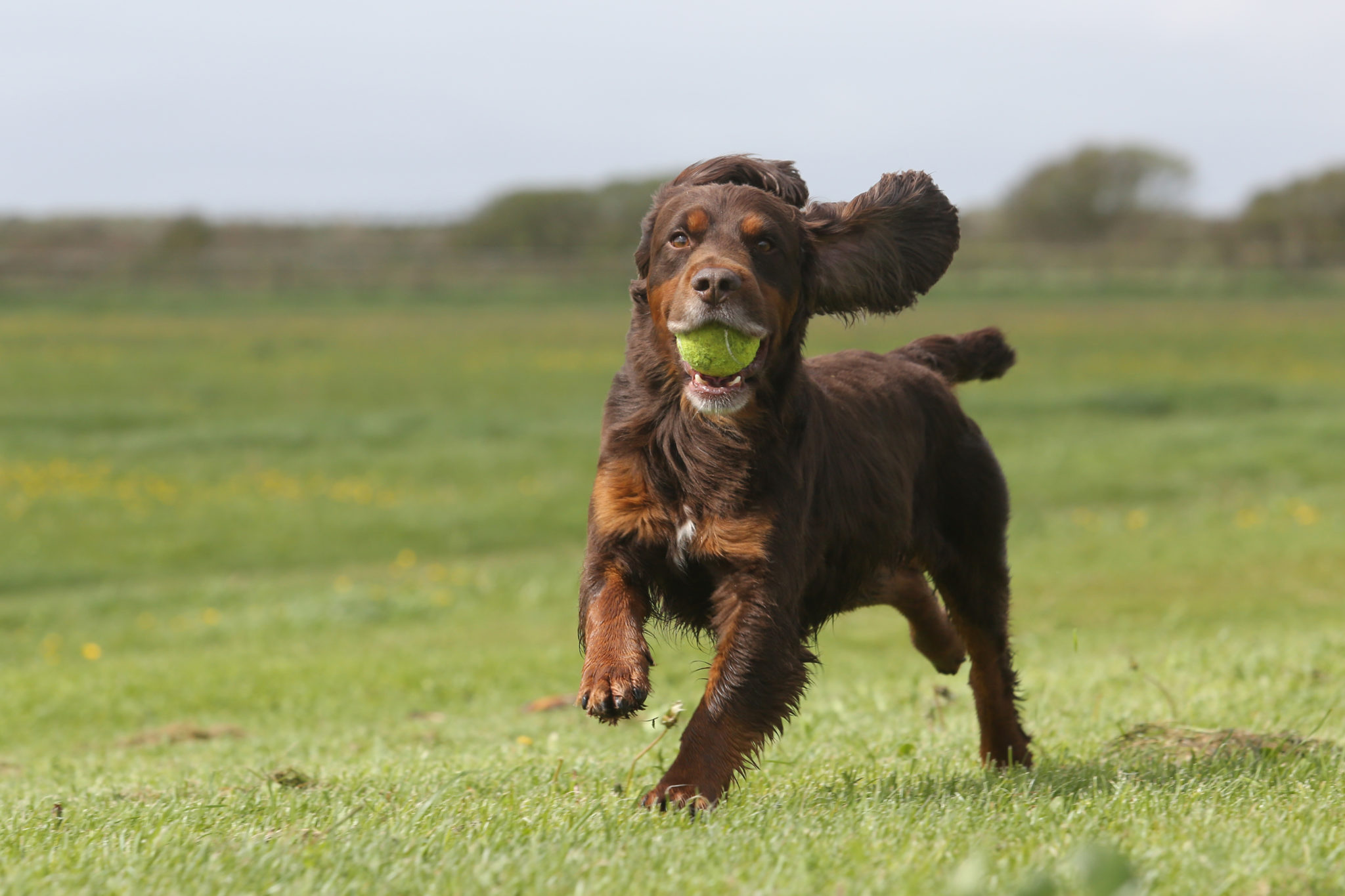 Both mental and physical exercise is needed to keep tails wagging and boredom at bay. Read on and ensure your dog is never bored again…
Shake up your walks
Keep walks interesting for your dog by exploring new places – the same old walk everyday gets a little boring for your dog and most likely for you too. The sights and smells of new places give your dog lots of mental stimulation, as well as exercising them. Changing the pace of your walks is another way to make your walk more interesting for your dog – throw in a jog or run if you're feeling energetic!
Toys, toys, toys!
Dogs love toys but to stop them for getting bored you need to rotate them and introduce new ones.
Interactive food dispensing toys are worth investing in: the combination of food and games keep tails wagging. The challenge of retrieving the food will keep your dog entertained and stimulated.
Training sessions
Dogs love learning new things – it really works their brain and stops them from getting bored. Dedicate just ten minutes a day to some obedience training with your dog and you'll notice how much it stimulates them. If you haven't already, start with mastering the basic commands such as sit, lay down, stay, come here and go from there. Learn from a book, online or from YouTube videos, or even take your dog to a class!
Run errands and allocate tasks
From nipping over to a friend's for a cuppa, collecting the kids from school to nipping to the postbox, our days are punctuated with errands. Take your dog along whenever you can – all the stimulants they'll take in will keep them happy. Remember that dogs like to work and they like to earn their treats. We realise working your dog isn't feasible in many households, but you can train your dog to help around the house – tasks like putting the laundry in a basket or putting their dogs in their bed will make them feel useful.
Burn lots of energy
Ever heard the saying a tired dog is a happy dog? It's true. From tug of war to Frisbee and good old-fashioned fetch – you know how to tire your dog out and make them happy. If possible, try to exercise your dog first thing in the morning so excess energy is burned off straight away. Be sure to make time for some longer walks or hikes sometimes too – there's nothing that your dog will enjoy more than a long afternoon walking with their favourite person.
Don't leave them with nothing to do
Sadly, most of us can't be with our dogs 24 hours a day. If you have to leave your dog all day while you're at work, why not hire a dog walker or ask a trusted friend or neighbor to walk them or play games while you're out – your dog will really appreciate it and it'll stop them becoming bored while you're out. Whenever you leave your dog try to make sure they have things to keep them occupied – leave toys to play with, things like stuffed Kongs are great as they generally hold interest for a good while and you can leave the TV or radio for company too. In good weather sprinkle your garden with your dog's food before you leave the house – they love the challenge of sniffing out every last morsel.