5 creative ways to feed your dog
Blog , +2
September 22, 2015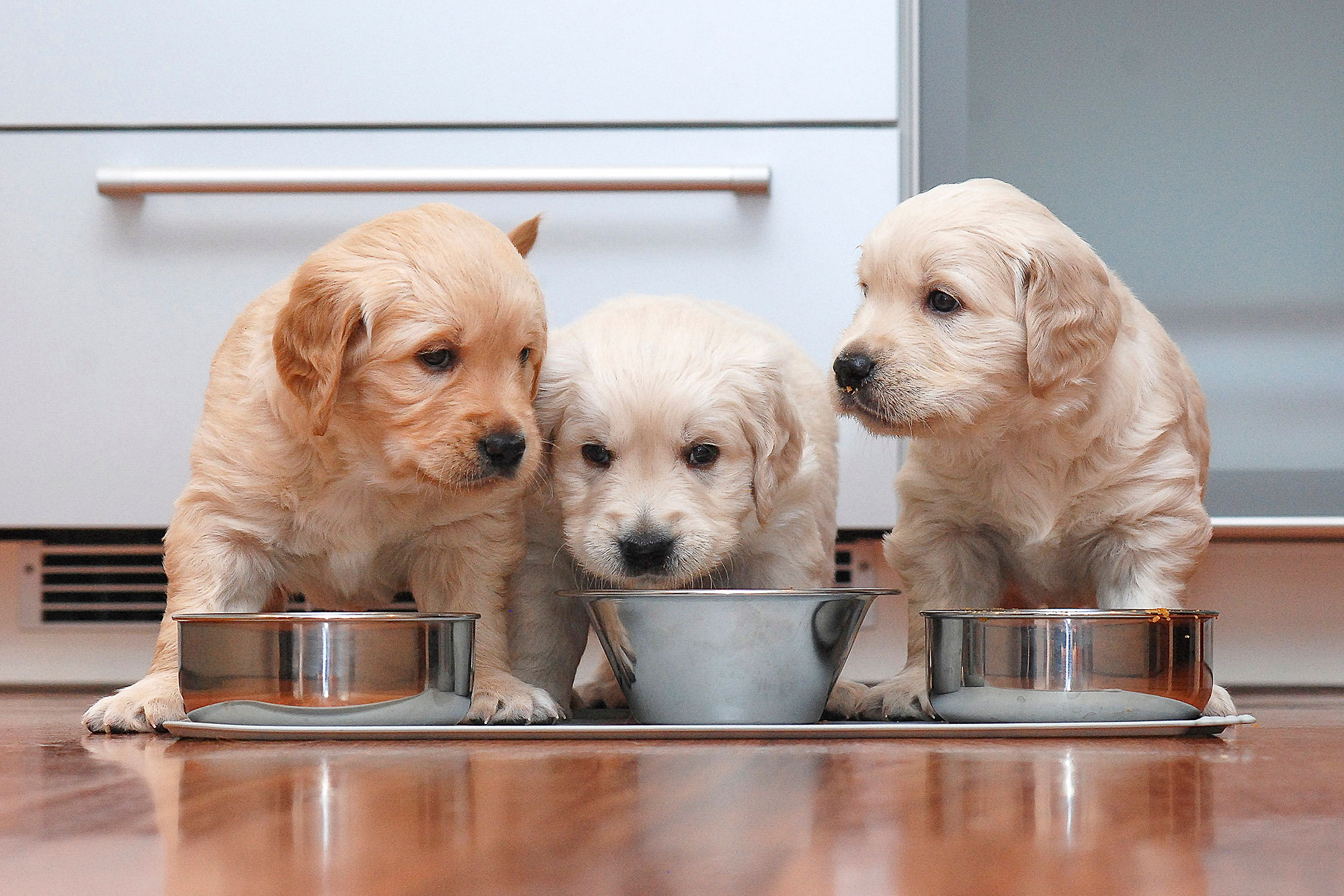 Us humans like to abandon our dining tables once in a while in favour of alfresco dinning, eating out and sometimes even a takeaway in front of the TV. It stands to reason then that eating out of the same bowl in the same place, day in, day out, might get monotonous for your dog – regardless of how much they love their food. The good news is that there is a plethora of ways to feed your dog creatively, from using food as a reward to making it into ice-lollies. Here are our favourite 5 ways…
Hunt for it
Encourage your dog to get in touch with their scavenger roots with a good old fashioned game of sniff it out! Sprinkle their Skinner's dog food all over your garden and watch how much fun they have sniffing it out! Of course you can do the same indoors too, if you like!
Play for it
The Wobbler by KONG is a great way to feed your dog and a great alternative to a bowl altogether – it's a toy and a feeder in one. Fill with your dog's favourite Skinner's dog food and place in front of your dog. It sits upright until pushed by your dog's paw or nose and then dispenses food as it wobbles, spins and rolls. The Wobbler's unpredictable movement will keep your dog challenged and interested. Extend mealtimes and exercise your dog at the same time! If you have a Classic KONG try stuffing it with your dog's favorite treat for the same effect, they are some great ideas here.
Be a baller
A great way to take playing fetch with a tennis ball to a whole new level of fun is to fill it with Field & Trial. Simply make an incision into the ball, horizontally, in the middle, of about two inches in length. Pour food into the ball and watch your dog go to work on retrieving the food.
Freeze it!
Make up some broth or gravy for your dog and allow it to cool. Take an ice cube tray (you may want to allocate your dog one of their own) and sprinkle a few pieces of your dog's food into each section of the tray then tip up with broth and freeze. If you're feeling extra generous add a bully stick to each and make an ice-lolly! Frozen treats are a tasty way to keep your dog occupied.
Reward it
Regardless of if you're teaching your dog something new or just simply rewarding a healthy heal on the lead, reward with dog food. You don't need to buy fancy treats, a morsel of your dog's favourite Skinner's dog food is reward enough and will reinforce they've behaved well.