Field & Trial fed Large Munsterlander "Peggy" makes breed history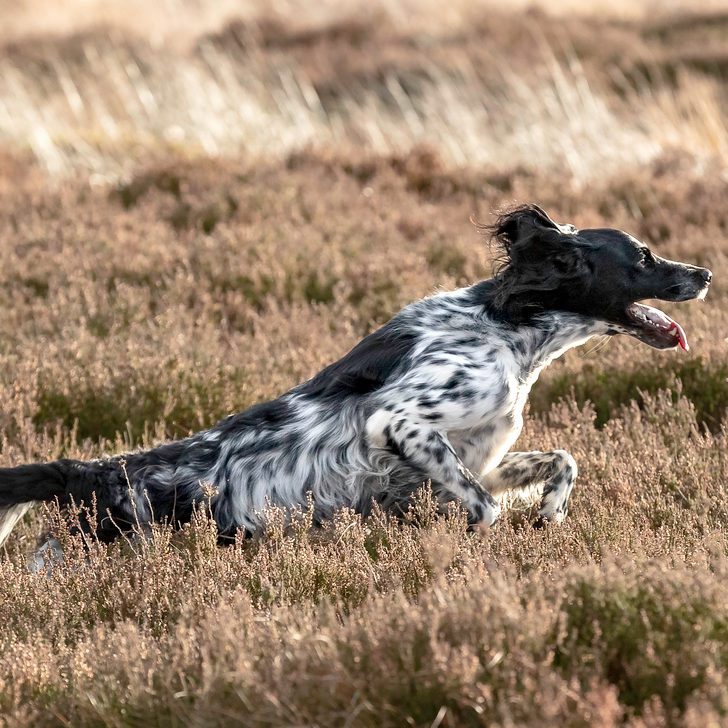 Jaudas Heartbeat (Peggy), was crowned the first Dual Champion Large Munsterlander at the East of England Championship Show on Sunday 7th July 2019.Peggy the six-year-old bitch was bred and is owned by Lynn and Terry O'Connell. Having won her fist Novice Field Trial at 20 months handled by Rory Major, her first Open win was at the Weimaraner Association Open HPR Field Trial 2017. Her second Open win was at the Kennel Club Open HPR Trial 2018.
The Large Munsterlander breed is a gundog originally from Germany and was developed on the same root stock as the German Long-Haired Pointer. Large Munsterlanders belong to the Hunt, Point and Retrieve Gundog Group, and they make great "all round gundogs".
In 2018, Peggy first started in the showring and in just over a year she won 4 Reserve Challenge Certificates and 3 Challenge Certificates; giving her the show title of Dual Champion.A huge congratulations to Peggy, who is fuelled on our Field & Trial Grain Free Chicken & Sweet Potato! We wish her all the best as she continues in the future and hope that she continues to thrive on our food.Feed your four-legged friend like a Dual Champion with our Field & Trial Grain Free Chicken & Sweet Potato. Learn more about this product below!