Keeping track of your pooch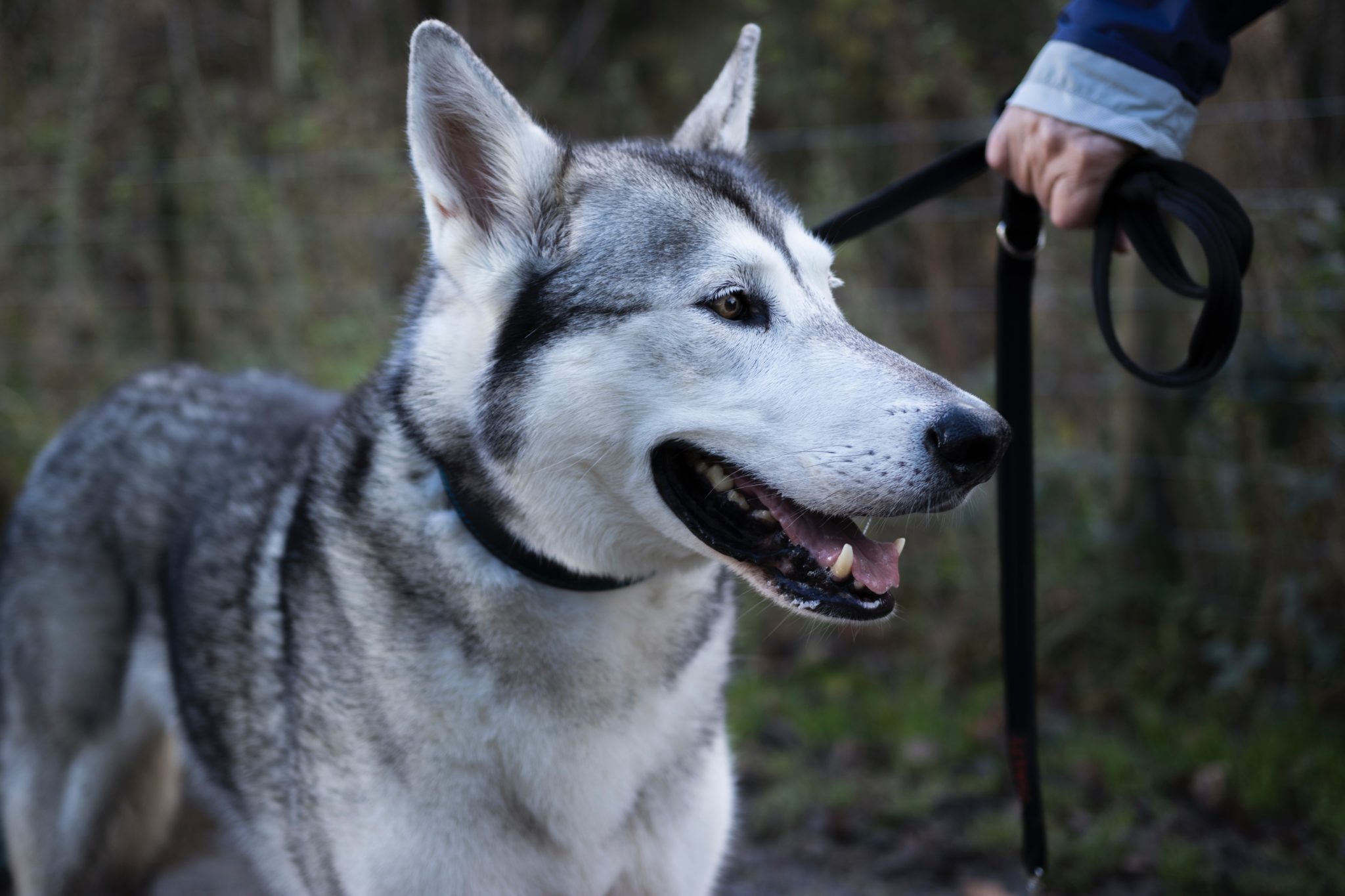 July is Lost Pet Prevention month in the US. However, we think this topic is just important in the UK too. We thought this would be the perfect opportunity to discuss how you can keep an eye on your pooch.
Ensure your dog is wearing a collar and tag:
If your pooch gets lost, then a collar and tag is an easy way for whoever finds them to get in touch with you. It is illegal for your dog not to wear a collar and tag. The name and address of their owner must be inscribed on the dog's collar or a tag attached to their collar. You do not need to include your full address; however, your house name/number and postcode is required. It is also advised that you include your phone number, however this is not required by law. There is still a bit of discussion over whether you should put your dog's name on the tag. Some argue that this makes it easier for someone to steal them. Although it is a legal requirement for your dog to wear a collar and tag in any public space, they do not have to wear them when in the comfort of their own home. The fine for your dog not wearing a collar or tag in public can be up to £5000. Remember, if you move to a new house; your dog tag will also need updating.
Get your dog microchipped:
It is also a legal requirement to make sure your dog is microchipped by the time it is 8 weeks old; if you don't you could be fined up to £500. A microchip is the size of a grain of rice, and although the procedure only lasts a matter of minutes; the result lasts the whole of the dog's life. Once a microchip has been implanted into your pooch, yours and their details are stored on a microchip database, as well as an individual 15-digit code. If they ever get lost and found by a member of the public, the microchip can be scanned by an animal professional such as a vet (revealing your details saved on the database), making it easy to locate you! It is important that you keep your contact details up to date on the database, otherwise it will not be of any use.
Walk your dog on a lead:
Where stated, dogs must be kept on a lead; although this is not a legal requirement everywhere you go. It is a good idea to check that you are allowed to do so before you let your dog off anywhere. As lovely as it is for your pooch to run free off the lead, you should only do so if you have complete control of them and you know that they will come to you as soon as you command them to. It can be very easy to lose your dog if you don't have control. All it could take it for them to spot a squirrel or rabbit, and before you know it they're a couple of fields away from you! So, if your four-legged friend tends to have a mind of its own, but you want to let them off somewhere to run around; make sure it is an area that is completely enclosed. You could even use an extendable lead if you want them to have a little bit more freedom.
Ensure your dog has had enough exercise:
Bored dogs will go wandering. Make sure your dog has a good amount of exercise each day. Take them on different walks, so they can experience different sights, smells and sounds; which not only exercises them physically but also mentally and socially. If you leave your dog out in the garden, without having given them any physical and mental exercise; they will soon try and find entertainment elsewhere if they can find the chance. Make sure they are securely fenced in if you leave them in a garden, to ensure they can't find an escape route; and don't let them get bored!If you do ever find yourself in the unfortunate position of losing your pooch, then firstly let those around you know that they have gone missing and ask them to keep an eye out; then look around locally for them. If you can't find them, then contact local vets and dog shelters to see if anyone has contacted them about a found dog; and if they haven't, give them a description of yours. You might also want to put flyers up reporting your missing dog, and post on social media for locals to look out for a missing dog.
Finally, don't lose hope. It' more than likely that they will find their way back to you, if you haven't found them already!
Remember, a preventative is better than a cure. So, make sure you put the correct steps in place to reduce the chances of a missing pooch.