How to keep your Gundog fit in the Off-season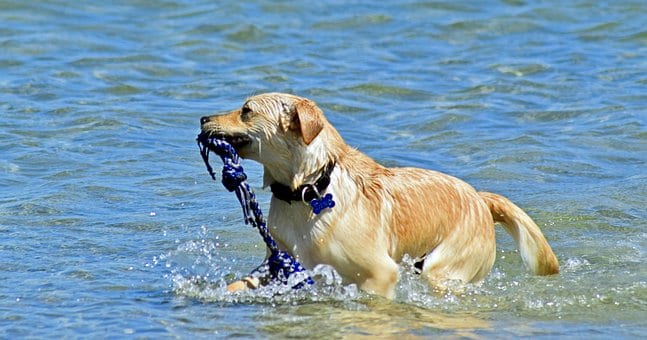 Keeping your gundog fit in the off-season is essential to help them retain the stamina they need for next season. Take a look at Skinner's top 5 tips of how to exercise your dog in the summer months.
1. Swimming
Swimming is a great way at improving your dogs stamina, the water resistance is easy on the joints so it is an excellent way to exercise the older dog too. Swimming manages to work muscles dogs don't always use day to day, and as well as this you can even turn it into a water retrieving session!
2. Join a Gundog training club
Joining a gundog training club can be a great experience both for you and your dog. You both get to socialise and get to grips with different styles of teaching. Picking up small training tricks from others can be a great way of broadening your training techniques so you can truly be the best in the field! As well as this, it can be great fun for you both!
3. Keep Cool
Try and keep intense exercising to early mornings and later in the evening to avoid the hottest times of the day. Take your dog to the beach in these times, but keep an eye on the forecast and don't go until its cooler if its set to be a hot day.
4. Command Training
The off-season can be the perfect time to get simple commands perfected. Sit, stay and heel are just a few which you can practise on a sunny day in the garden!
5. Running
Keep fit with your dog by going for a daily run instead of a walk! Check out our top tips for running with your dog here. Your dog will love you for it and will get some great exercise before the day starts. Again, you can incorporate different types of training on the way, maybe there might be a bit of rough cover along the way so take a dummy?
Another good idea is to assess your dogs diet! If you would like any nutritional advice at all you can contact us now.