Respect the Lead Campaign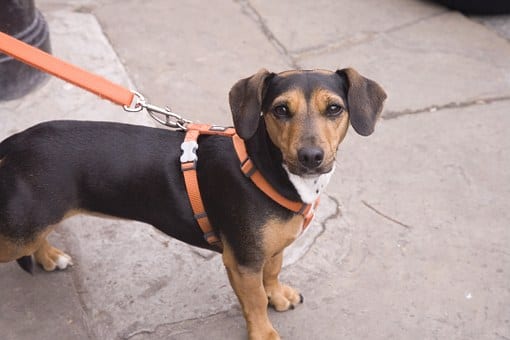 Respect the Lead Campaign is an initiative to help spread the word that not all dogs want to be approached by another dog off the lead. Here are some points about how to respect the lead, and help keep both you and your dog safe whilst out on a walk.
Dogs on leads:
The dog is probably on the lead for a reason, they may be nervous and not the type which likes to socialise with others.
Do not let your dog run up to them.
Listen to what the other owner is saying about their dog. If they say 'he does not like other dogs' do not persist in letting your dog run up to them, even if yours is the friendliest of dogs.
Respect the fact they are on a lead, call your dog in and put them on a lead too and pass leaving a sensible gap to avoid any aggravation between the dogs.
Even friendly dogs on leads can lash out, they are immediately at a disadvantage to a dog running at them off the lead. As well as this they may be feeling protective of their owner.
Traffic light system for dogs
This simple system can be used to show visibly how a dog is towards others whilst out on a walk and can be a useful system to warn others who may be approaching.
There are a few ways in which you can indicate to others that your dog does not like social socialising with others.
Wearing a bright harness with 'NERVOUS DOG' on will help warn other dog owners to keep their distance and put their dogs on a lead before walking past.
Of course, if you have a dog which is prone to biting and reacts severely to others then this should be referred to a dog behaviourist and wear a muzzle to prevent any injuries.
Stay safe on your walk and make sure you #RespectTheLead ! You can purchase a Traffic Light Harness from Podgy Paws