Keep your dog safe on the road with Skinner's and Lintran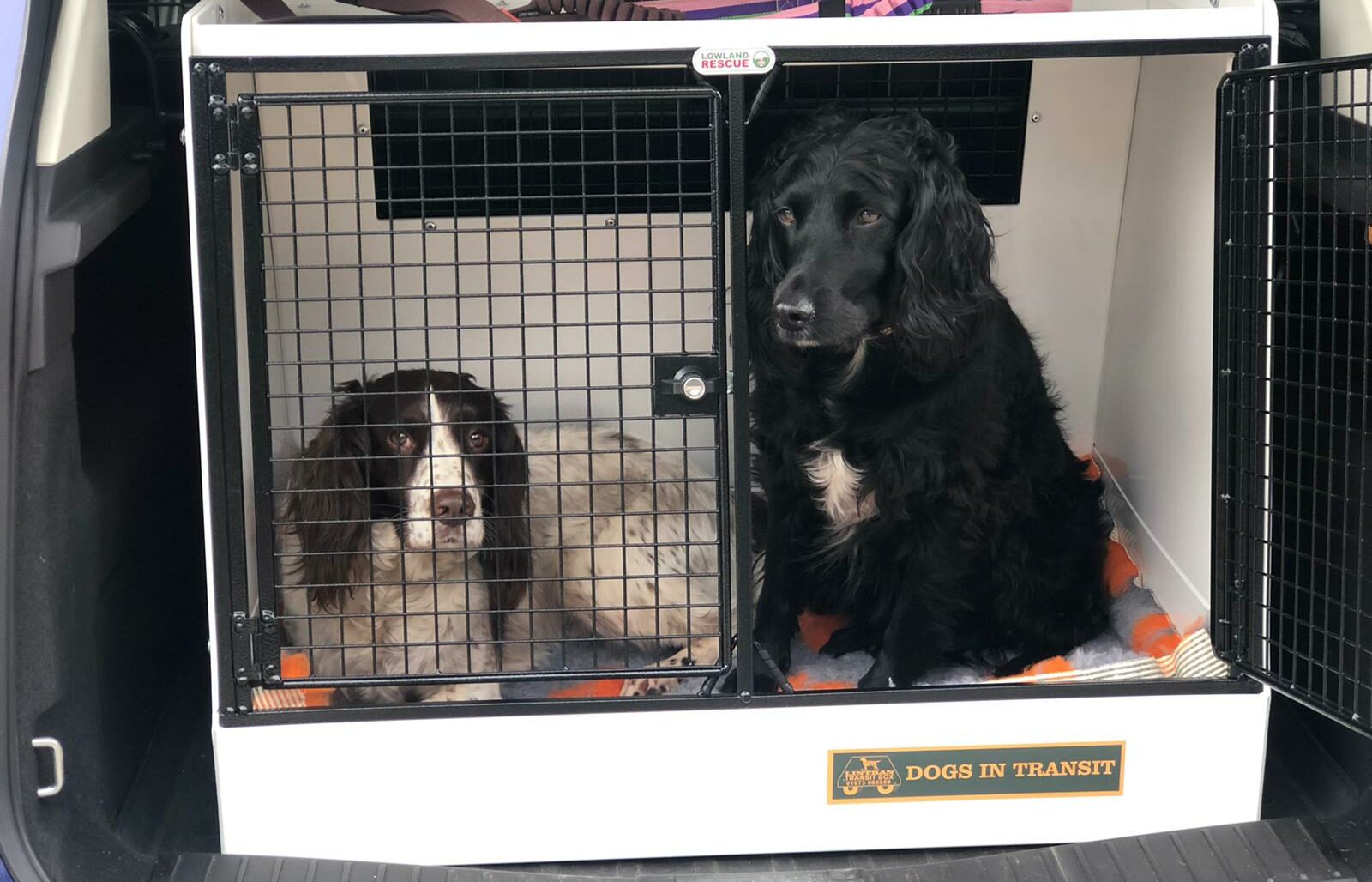 With the long, dark evenings, it can be difficult for many owners to find the time to walk their dog during daylight. Many of our customers live in the countryside, which often means having to walk on unlit roads.
Road Safety Week runs from the 16th – 22nd November, and we've put together our 5 top tips to keep you and your dog safe when out on a walk and travelling in the car.
1. Secure transport
If your dog comes in the car with you, not only is it a legal requirement to make sure they are suitably restrained, but it is also very important for their safety. They can be restrained through a variety of methods, such as; wearing a seat belt harness, using a pet carrier or dog cage/crate or using a dog guard.
We are very excited to offer you an exclusive code to give you £15 off a dog box on https://lintran.co.uk/. Simply use the code skin15, to claim your discount.
Lintran is a family-run business that sells a variety of products, but their speciality is their award-winning boxes! They are light, cool, safe and washable; made to suit both your dog and your vehicle. View their full range of items here.
2. Keep them on a lead
When walking beside the road (busy or not), we advise keeping them on a lead. Even the most obedient of dogs can become spooked when out. Keeping your dog on a lead means that you have better control over them, reducing the chance of them becoming spooked and stepping into the road.
It's also important that your dog knows not to pull when on the lead, so make sure you praise and reward your dog when they do walk to heel. Watch Jason Mayhew's video where he shows how you can practice heelwork with your dog.
3. Be visible
As mentioned previously, many of our customers live in areas without streetlights; making it difficult for road users to spot them when out walking in the dark. Whether you live in a built-up area, or somewhere more rural, make sure that you can always be seen. We recommend using a torch when out in the dark and avoid wearing dark clothes. You can also purchase leads with a high-visibility strip down them and buy lights which clip onto your dog's collar.
4. Crossing the road safely
Teach them to stop before crossing the road, which can help to prevent them from unexpectantly pulling out. Some owners like to make their dog "sit" and "wait" before they are given the command to cross, which should then be rewarded. Whilst your dog isn't able to learn about road safety, it will help them to be a bit safer around traffic.
5. Make sure they are tagged and microchipped
We have highlighted in a previous blog that it is a legal requirement for your dog to be microchipped and to be wearing a tag with your name and address on when they are out of the house. We hope they wouldn't, but if your dog was to run off or get lost on a walk, then this should help to make it easier in them being returned to you when they are found.
Be seen, be safe
Remember, time outside with your dog is time to be enjoyed. So get outside, but remember to stay seen and safe! We'd love to see your dogs out on their walks, so don't forget to tag us in your social media stories, videos and photos for your chance to feature!