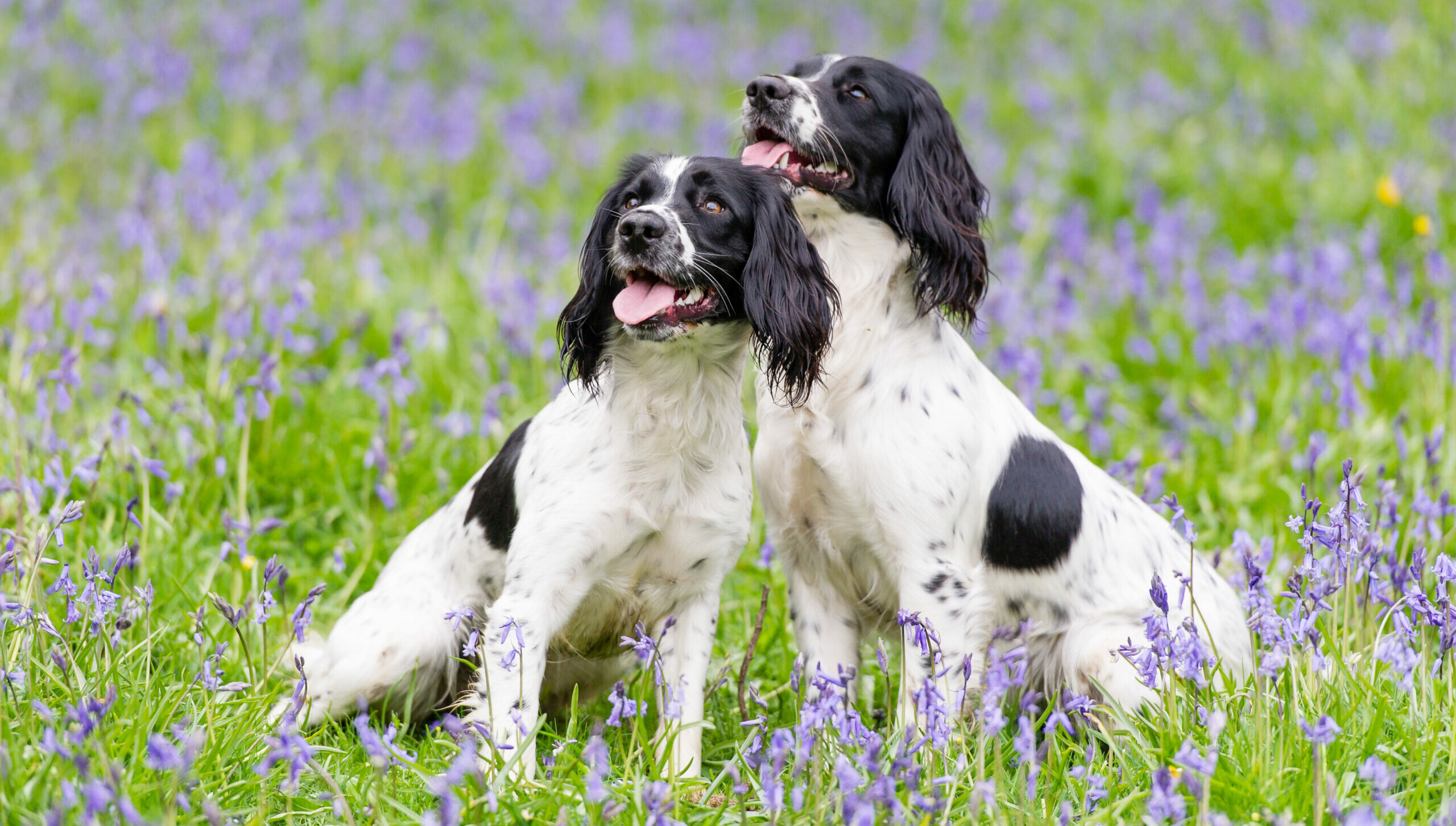 Sadly, with dog theft on the rise, it is vital that we do as much as we can to keep our animals safe. Read our advice on the steps you can take to ensure you always know where your four-legged friend is…
Legal Requirements
Legally when outside of the house, a dog must be wearing a collar or a tag which displays their owner's:
Name
Address
Phone number (not a legal requirement, but is recommended)
If they are not wearing a tag, you can be fined a hefty sum of up to £5,000. It is advised not to include your dog's name on the tag, this prevent thieves from finding out this detail. Please note that this law does not apply to dogs working out in the field along with some other working types. For more details on ID tags, head to The Kennel Club's website.
It's also a legal requirement to ensure they are microchipped. Their microchip will be numbered, which will display when your dog is scanned. Dog breeders are responsible for ensuring that puppies are microchipped before selling them, so when you bought your dog they should have already been microchipped. The Kennel Club manages Petlog, which is one of the largest databases for microchipped animals in the UK. This chip's unique number is kept alongside your contact details so that if they do get lost, they can be easily returned; although we hope this isn't something you'll ever have to experience. Again, if they are found to not be microchipped, you could be fined up to £500.
Don't forget that if you move to a new house or get a new phone number, you should ensure your dog's details are updated; this could also end you up with a fine if records are not updated.
What else can I do?
We recommend walking them on a lead when possible, especially in more built up areas. For someone looking to steal a dog, it makes them a far easier target when they are not attached to you; it also means that there is less risk of them running off!
If you are considering letting them off lead, then make sure that you can always see where they are. Once they have gone out of sight, it makes it far easier for them to be stolen without anyone witnessing it.
Another thing to consider when letting them off lead is how well trained they are. If they know when to come back or walk to heel, it means you have a lot more control of them and their whereabouts.
What about working dogs?
If your dog joins you in the field, then you'll know that it isn't always possible for them to wear or collar or an ID tag, and they certainly won't always be kept on a lead.
This is when microchipping, and good training is key. Whilst we have already discussed how microchipping is something you legally must have done; we can't stress enough how this could be the difference in you finding your lost dog.
Most gundogs have incredible recall and are always listening to hear what their owner would have them do next; which gives their handler the reassurance of knowing that they won't be running off. If they weren't well trained, it's unlikely they would be welcomed onto the shoot…
Security at home
When you're not out and about, it's important to ensure that they are securely kept in a kennel, garden or your house. If they do live in a kennel, then it's recommended that it is locked with an alarmed padlock; you may even want to invest in CCTV. Likewise, if they do enjoy being out in the garden, then make sure there's no way that they can get out or outsiders can get in. It's safest to only let your them be out in the garden if they are under supervision.
What to do if your dog is lost!
If you do find that your dog has gone missing, after searching, we advise contacting your local vets and recue centers to see if anyone has handed them in. Following this, it's a good idea to get in touch with your dog warden or the police.
We hope losing your canine companion is something you'll never have to go through but remember to always be aware and put in the necessary steps to keep them as safe as possible!
For more information, speak to your vet or visit The Kennel Club UK.