Quality Performance Starts with Quality Nutrition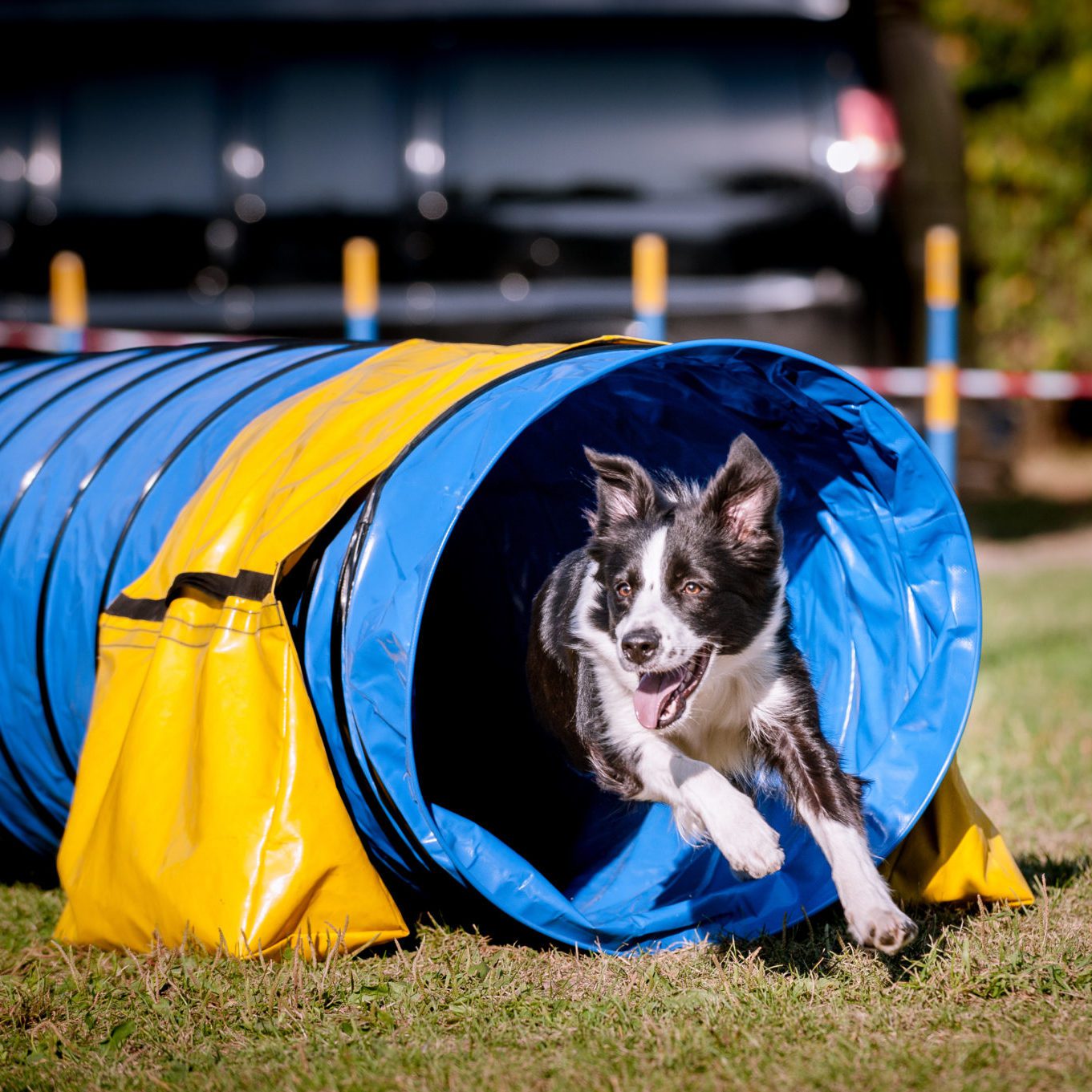 For a number of years, Skinner's have been the sponsor of The Kennel Club Agility Stakes. For 2019, Skinner's Pet Food's are thrilled to expand their partnerships to become the principal sponsor of The International Agility Festival.
Skinner's Pet Foods have always been passionate about bringing quality nutrition to your dog in everything they do; from the sourcing of raw ingredients, manufacturing all their products at their mill in Suffolk, formulating diets according to current nutritional science and helping customers to make excellent nutrition choices for their circumstances.
The Field and Trial range of complete foods has been specially developed for working and active dogs and are firm favourites for agility dogs of all shapes and sizes, by delivering a balanced supply of key nutrients to support performance and recovery.
Skinner's Pet Foods, have highlighted the top products from their Field & Trial range consistently chosen by their agility and flyball customers
Key Products
Turkey and Rice – formulated with the inclusion of Joint Aid supplement, this diet is ideal for dogs with sensitivities or intolerance's that might benefit from joint support whilst also supplying a ready source of digestible protein (21%) and fat (11%) to support activity levels
Working 23 – a tried and tested favourite with many working dog owners, this beef-based diet supplies a balance of 23% protein and 10% fat and supports the energetic requirements of a range of active dogs
Salmon and Rice – a wheat free diet consisting of 20% protein 12% fat and benefiting from salmon meal providing a ready source of omega 3 fatty acids to support overall health and activity
Duck and Rice – a firm favourite with many active dogs that benefit from a balanced supply of digestible protein (22%) and fat (11%) without the inclusion of wheat, maize, barley or soya
Grain Free – formulated with chicken and sweet potato, our Grain Free diet is ideal for dogs with an intolerance to different grains but who will benefit from a diet supplying 25% protein and 13% fat to support activity output
Crunchy – a grain-inclusive diet formulated with 32.5% chicken meal to supply a ready source of digestible protein, balanced with a fat level of 12%. Ideal for dogs who will benefit from a readily available dietary carbohydrate source to support short bouts of intense activity.
Superior – a diet with almost half its calories coming from fat (44%) and one of the lowest carbohydrate levels in our range (29%), this food is packed with 30% protein and 20% fat to support highly active dogs and those who benefit from an energy dense and highly palatable diet.
The Skinner's team will be at the event throughout the International Agility Festival and would be delighted to discuss your individual nutritional requirements and help you make ideal choices for your dog(s) , so please visit our friendly team during the weekend for advice and guidance on individual product suitability.
We also wish you the very best of luck and hope you enjoy one of the largest agility events in the world!