Skinner's staff pass nutrition training with a full class of distinctions!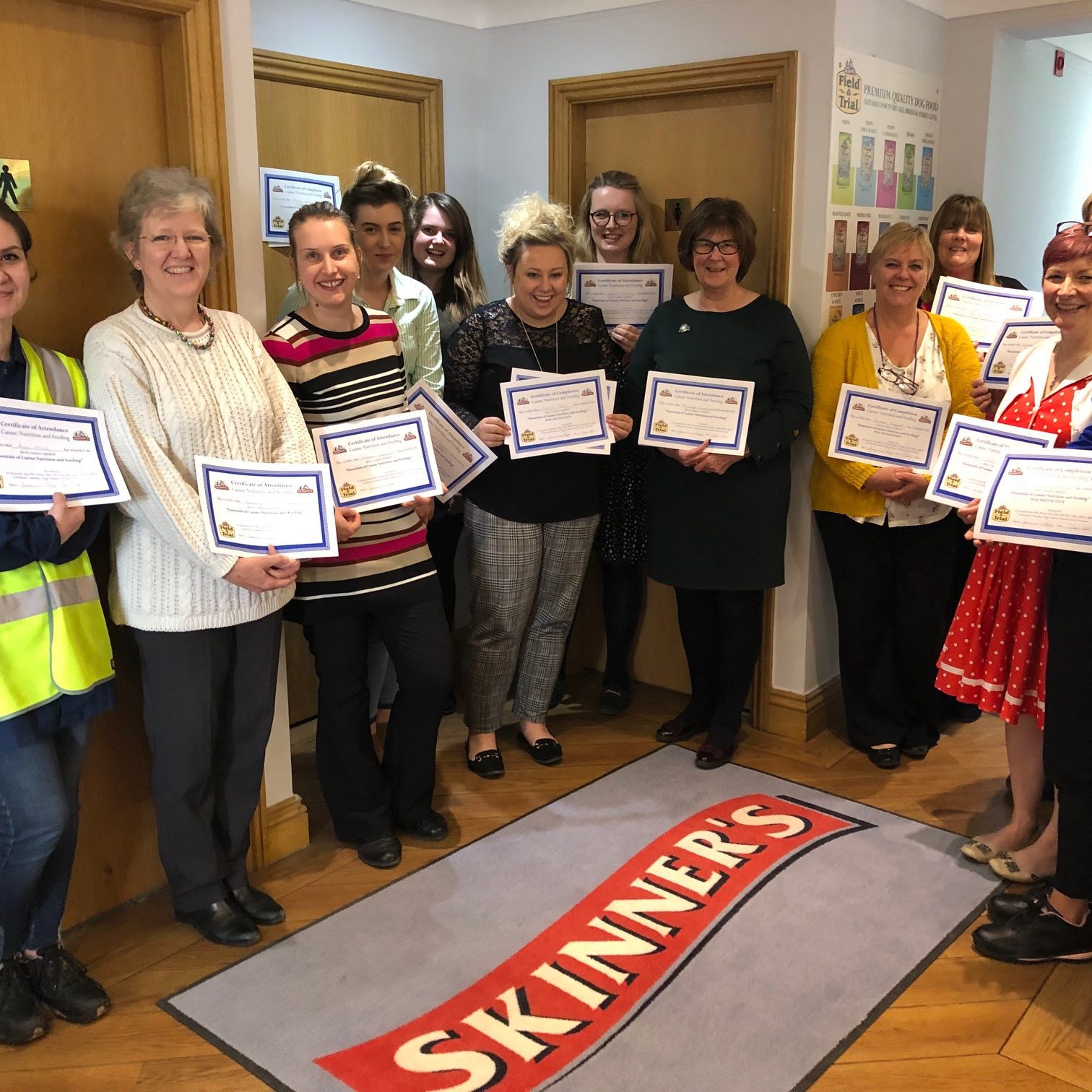 We are proud to say that our members of staff are now fully-trained Canine Nutrition and Feeding advisors!Our in-house Nutritional Consultant, Dr Jacqueline Boyd, led the training on Canine Nutrition and Feeding which took place over a series of four sessions. Sixteen members of our staff underwent the training, and all sixteen passed with a distinction; which we are so proud of!
The four training sessions consisted of learning about food, ingredients and nutrients, the digestive anatomy and physiology, nutritional requirements for individual dogs along with learning even more about our range and how we can best support our customers.
Our staff are now fully capable to deal with customers' requests, whether that is over the phone or through our social media channels. They are able to give recommendations suitable for each individual dog, no matter what their breed, age or activity levels are; helping owners to find the most suitable diet for their pooch. Questions may range from first time owners wanting to know what to feed their new puppy, breeders needing advice on what they should feed their pregnant bitch, knowing what to feed a working dog, advise on feeding small, pet dogs, to dogs with sensitivities; we will try our hardest to help you and your four-legged friend!
If your dog is in need of any nutritional advice, please get in contact through calling us on 01379 384247, or head over to one of our social media channels where you can send us a private message:
Facebook: Skinner's Pet Foods
Instagram: @skinnerspetfoods
Twitter: @SkinnersPetFood
We look forward to helping you find the most suitable food for your dog!