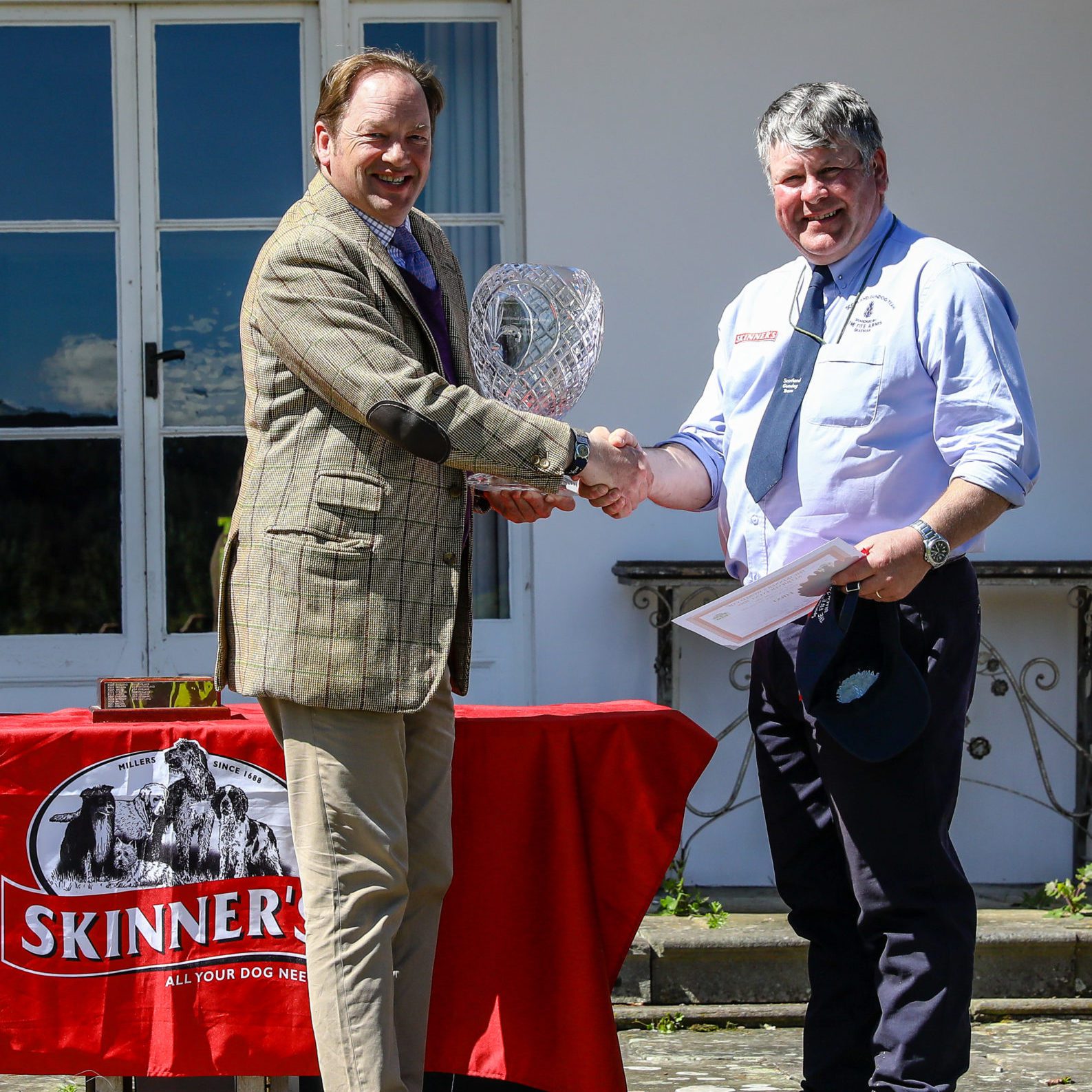 This year, the Skinner's World Cup Retriever Event took place from Saturday 11th – Sunday 12th May 2019, at Glanusk Estate, Wales. This was our 18th year of the event, and we had 15 teams from all over Europe participate. The event was a great success, and enjoyed by all. Glanusk Estate was a stunning venue for it to be held at, and we are immensely grateful to Mr Harry Legge-Bourke and The Duke of Beaufort for allowing us to use the grounds. The weather certainly did not disappoint either, with everyone being able to enjoy the sunshine all weekend long! Day 1 took place on the moorland, which provided all the obstacles you would expect to find on grouse moors. Day 2 was set in traditional parkland wih a huge variety of challenges, including water retrieves, dry stone walls and fences. Together, days 1 and 2 put both dogs and handlers to the test, enabling them all to prove their skills.
Roddy Forbes, Team Captain for Scotland said "The Scotland team had a wonderful time at Glanusk, and would like to thank Harry Legge-Bourke, Skinner's and all their helpers, and to Nigel Probert for a fantastic weekend, it was great to see a good entry from all over Europe and meet up with so many friends, we also enjoyed the gala evening and listening to the Choir."
After a great effort from all teams, the winning country was Scotland, followed by England, closely followed by Denmark.
The Judges:
Barry Taylor (England)
Judy Rainey (England)
Les McLean (Scotland)
Karin Thunander (Sweden)
Thomas Hughes (Ireland)
Acknowledgments:
Roger Skinner Ltd – Event Sponsor
Harry Legge-Bourke – Owner of Glanusk Estate
Duke of Beaufort – Llangynidr Mountain
Nigel Probert – Test Organiser
Mr Rupert Hill & Mr John Birkett – Donation of Trophy & All volunteers, stewards and helpers
Trophies & Awards:
(Trophies to be held for one year only)
The Skinner's Perpetual Challenge Trophy – Awarded to the winning team, Scotland
The Bellever Perpetual Challenge Trophy – DKWTCH DKBRCH Stenhøjgårds Cille-Lovis
Best Dressed Team – Austria
Supporter of the year – Sam Drysdale
Best first day performance by a newcomer – Riitta Vӓisӓnen
Results: