Why Canicross is good for your mind, body and soul
Blog , +2
October 25, 2021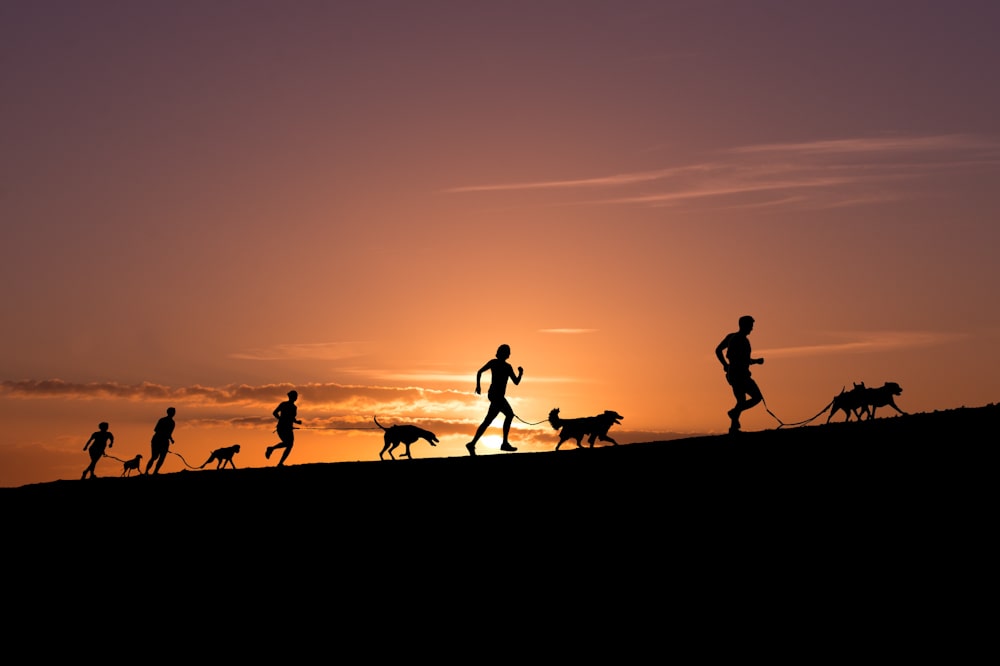 by Gail Walker DogFit
Canicross, or hands-free trail running with your dog, is a fast growing sport in the UK. The fact that it only involves three pieces of equipment (a harness, belt and line) and can be enjoyed on your own or with a group of friends makes it both easy to take up and very accessible. The great news is you don't need to be super fit to take part as you can start with Cani-trekking (hands-free walking) and build up to running in your own time.
But there is so much more to it than simply running with your dog; hundreds of people are discovering the many benefits of Canicross for both their physical and mental health along with their dog's well-being.
Are you thinking of taking up canicross?
At DogFit, we have helped numerous people build fitness and confidence through joining one of our classes or following our online couch to 5k programme. Simply getting outdoors, running with like-minded people and building that special bond with their dog has given them the motivation to commit to it whilst seeing it as a genuinely fun thing to do.
Explore the benefits of canicross…
We put this infographic together to show you just how many benefits there are for both the human and the dog. As you can see, there are a multitude of reasons to give Canicross a try!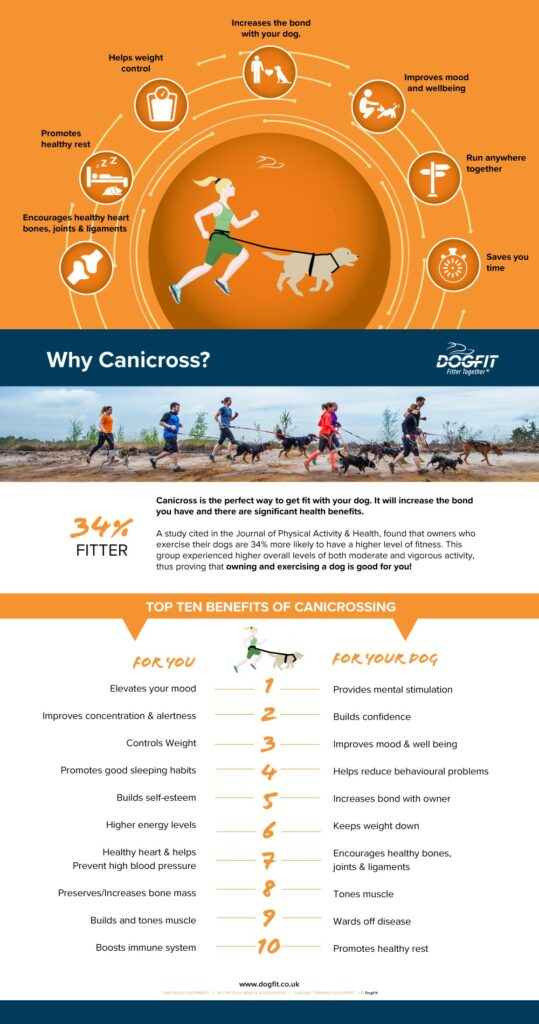 But don't just take our word for it. You can hear from some of our customers in our popular My Story series that shines the spotlight on some truly inspirational people and their dogs who have been touched by Canicross.
Take Cat Everard for example. She talks candidly to us about her battle with depression and anxiety and how Canicross has been her therapy. As well as having an incentive to take her cockapoo Stanley out for a run, she has formed new friendships with people that she is a able to feel relaxed around:
Then we have Alexis Fisher who took on two rescue dogs, Bert and Vic, who had been living rough on the streets in Spain. They were both reactive, had low confidence and poor socialisations skills. They improved massively after seeing dog behavourists and positive reinforcement trainers but the dogs still had issues with reactivity towards joggers and cyclists. Then Alexis discovered Canicross and joined a regular DogFit class with the hope that hands-free running and being around other dogs in a safe and structured environment may help. Which it did!
These are just two of many positive stories we have heard from our customers about the difference Canicross has made to their lives and also that of their dog's.
If this is something you would like to try, we have DogFit Trainers across the country who can arrange a taster session for you. We also have an online harness consultation form to help you choose the right equipment to get started.