Winner of HPR Championship 2017
Blog , +1
November 16, 2017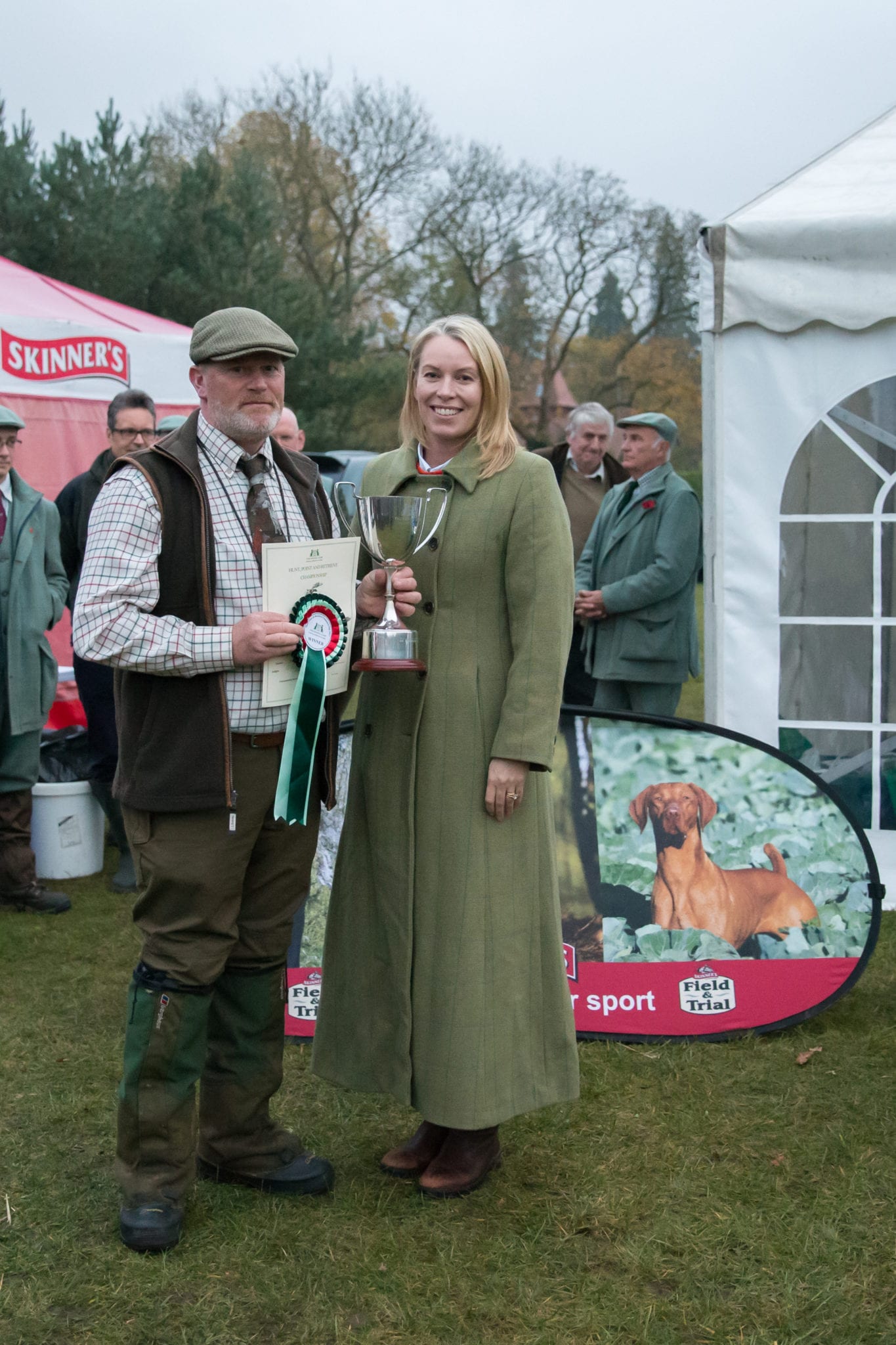 Skinner's Proud Sponsors of the HPR Championship
Skinner's were proud to sponsor the 16th Hunt Point and Retrieve Championship which took place on 14th and 15th November 2017. The event took place in the stunning grounds of the Elveden Estate, Thetford, by the kind invitation of Lord Iveagh. Judged by Mrs R Dockwray and Mrs J Robertson, this two-day test was held over challenging grounds, and really challenged these dogs as to what they could achieve.
With 14 breeds of HPR it offers a diverse range of dogs which all display unique characteristics when working in the field. It is thought my many that HPR's are only good on grounds such as grouse moors, but this couldn't be further from the truth. This championship sported a mixture of terrain such as hedgerows, woodland and water. The dogs performed consistently throughout, displaying some outstanding retrieves which were hard to place, and in some cases blind retrieves which were executed outstandingly.
When speaking to The Kennel Club they said "The Hunt Point and Retrieve Championship kindly hosted by Lord Iveagh showcased some of the most talented working dogs in the country. Every year the standard of the competition increases and the spectacular Elveden Estate provided the perfect setting to show off these dogs' natural abilities. Congratulations to all those in the awards, particularly to the winner Mr Geoff Saint and his Hungarian Wirehaired Viszla, Hourra Du Domain St Hubert. We are thankful for the support of Skinner's Dog Foods, which is highly valuable in making the event a success."
Sales and Marketing Director William Delamore said "It was a pleasure to sponsor the HPR again this year. This years HPR posed some difficult retrieves, over a range of different terrains. All the dogs worked extremely well and it was a delight to watch. Congratulations to Mr Geoff Saint for winning the championship and our great thanks go to Lord and Lady Iveagh for inviting the championship to the Elveden Estate."
Winner of the HPR 2017 Mr Geoff Saint said "The HPR is always a fantastic event and I am delighted to have won the title this year with Molly (Hourra Du Domain St Hubert). She performed brilliantly executing some fantastic retrieves, and I hope this is the first title of many. My thanks go to Lord Iveagh, The Kennel Club and Skinner's Pet Foods for their generous sponsorship of this championship".
This championship tested the quartering, hunting and retrieving skills of HPR breeds in a competitive environment, and handlers showcased the working skills of their dogs. All the dogs which qualified for this event needed to have gained a 1st or 2nd place in an open Hunt, Point and Retrieve field trial, and the qualifying award must have been gained in the two preceding seasons, which for the purposes of the HPR Championship means awards gained since 15th November 2015.