Let's be sensitive about sensitive dogs – The Skinner's Field & Trial Sensitive range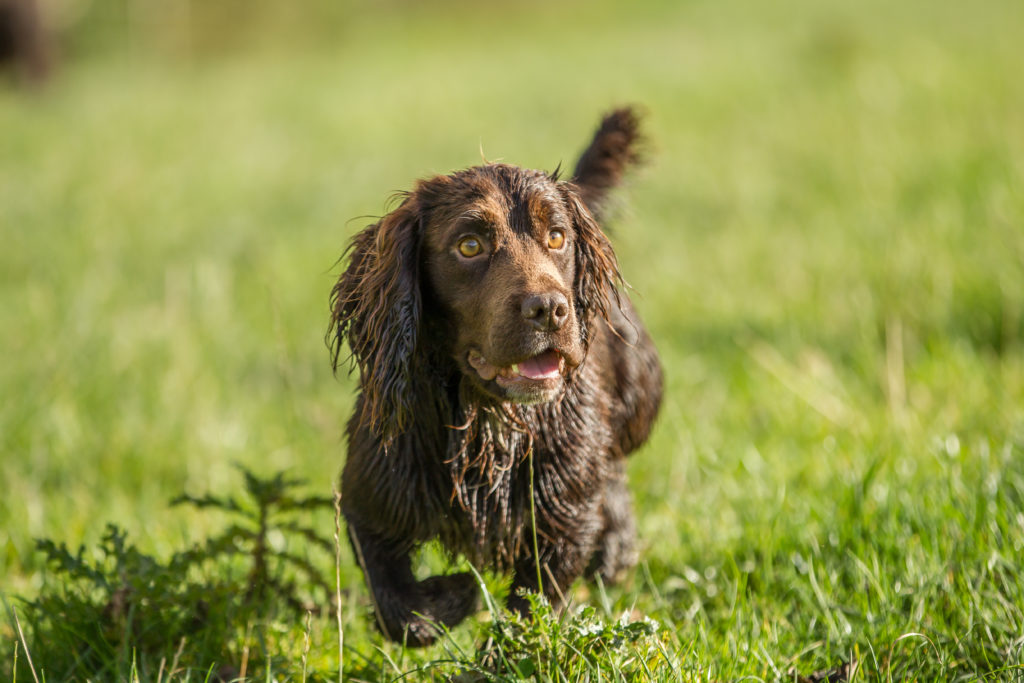 All dogs are different and are nutritionally unique. While most dogs will do absolutely fine on a standard canine complete diet that is formulated to provide all the essential nutrients at required levels, some dogs do need specific ingredients or, in some cases, need to avoid specific ingredients! At Skinner's we know there are lots of dogs that are sensitive, and we want to make sure we can support them and their owners.
Why so sensitive?
Some dogs are sensitive simply because of their breeding and genetics.
Particular breeds appear to be predisposed to have more sensitive skin or digestive systems than other breeds; this is simply a quirk of their individual biology.
Sensitivity can also be a result of a previous or an ongoing illness. For example, some digestive illnesses and diseases can result in either a transient or longer-term digestive sensitivity and might need nutritional support as a result.
Occasionally, dogs are seasonally sensitive and suffer from environmental sensitivities during particular times of the year; in much the same way that some people suffer from seasonal hay fever.
If you think your dog has a sensitivity, we would recommend seeking veterinary advice in the first instance to ensure a correct diagnosis and to rule out other possible causes that might be unrelated to diet for example!
Supporting sensitive dogs
It is important to be aware of diagnosed allergies, including those to certain substances. An allergic reaction can be life threating and extremely dangerous.
Allergies are much rarer than many people believe; what is much more likely is that a dog is intolerant to a substance, rather than allergic to it. Where an intolerance exists, it can be an ongoing issue, or sometimes one that resolves spontaneously or is only seasonally problematic. It is also worth noting at this point that many of the commercial "allergy tests" available are not as robust as many would have you believe either!
Once you have a diagnosis, there are some nutritional and dietary choices that you can make for your dog that might help manage their sensitivity.
The Skinner's Field & Trial Sensitive range includes diets that might be great choices for dogs that have specific sensitivities. Our Salmon and Rice is popular for dogs with sensitive skin and other complaints that can be supported with fish in the diet. Our Duck and Rice is a popular diet for many dogs with a range of sensitivities, especially digestive ones, but it is also worth exploring our Turkey and Rice, Chicken and Rice, Lamb and Rice or Grain Free diets also.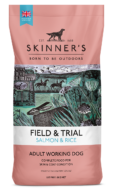 Salmon & Rice
This food is great for skin and coat condition.
£11.60 – £46.99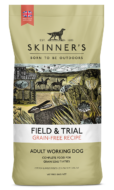 Grain Free Chicken & Sweet Potato
Complete food for grain sensitives.
£13.95 – £55.69
If you need any help or support in identifying which diet might best suit your dog's situation, contact our friendly and experienced nutrition team – we would be delighted to help you support your sensitive dog. Alternatively use our FREE Feeding Guide.