Get Out & Go! with Skinner's new dog food range
Blog , +2
October 4, 2021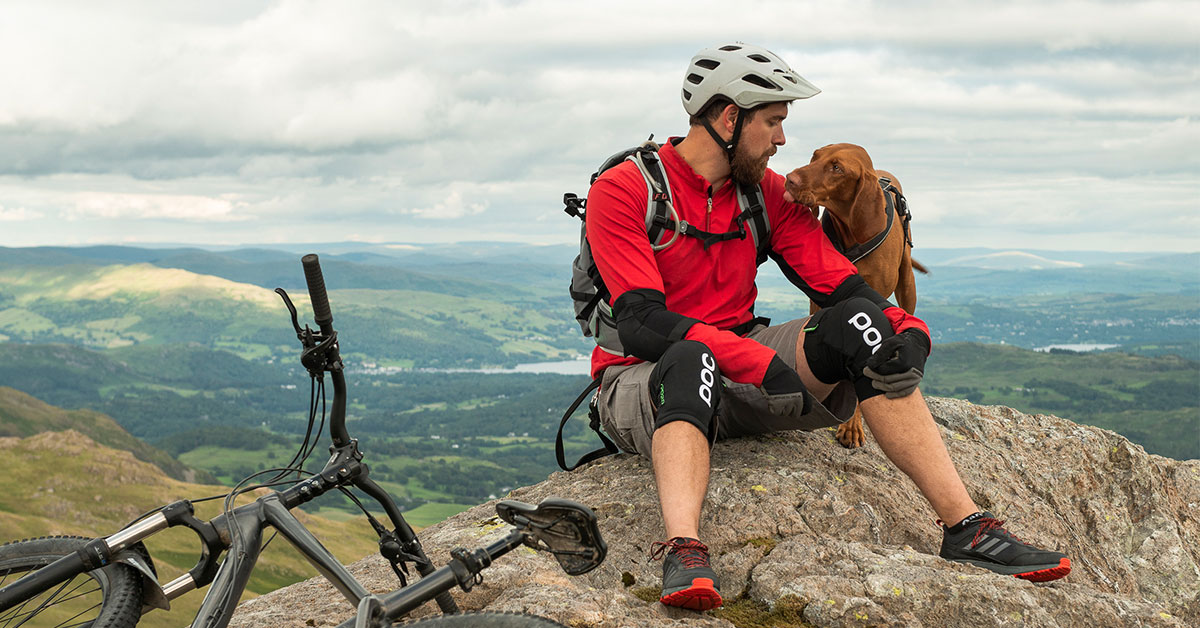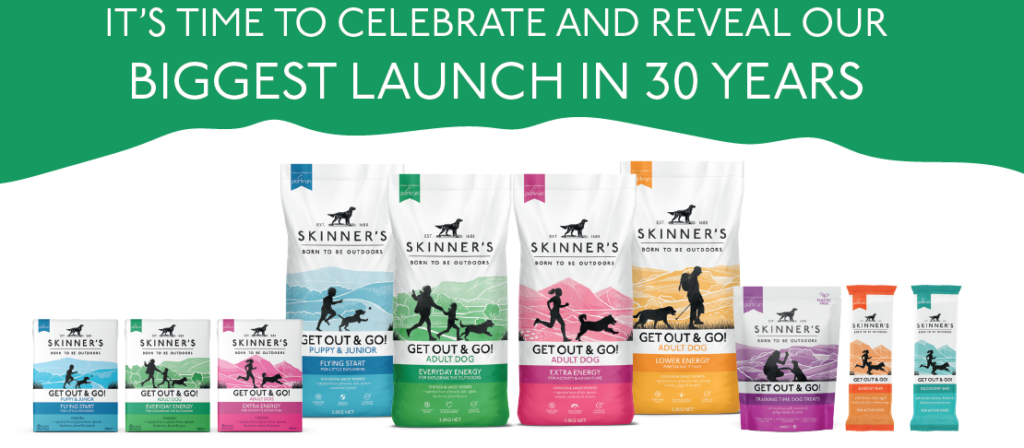 If the past year has taught us anything, it's how important our four-legged friends are. Pop on to any social media channel and you'll find people waxing lyrical about how their pets have helped them through the pandemic.
That's hardly surprising – as our lives were curtailed by Coronavirus restrictions we even joked that we ourselves had turned into dogs, spending most of our days thinking mainly about what our next meal would be and getting super-excited any time someone mentioned a walk.
Dogs are great companions and are also brilliant for our mental and physical wellbeing. A study by leading pet rescue charity Battersea highlighted how we have relied on our pets while working from home. Almost four in 10 of the 2,000 dog and cat owners surveyed said their pet helped them maintain a regular routine in lockdown, and more than half said having their pet with them at work boosted their productivity and motivation.
Pet ownership has increased hugely since March 2020. A whopping 3.2 million households in the UK have taken on a new pet since the start of the pandemic, according to data collected by the Pet Food Manufacturers' Association. This has largely been driven by younger people, with two thirds of new owners aged between 16 and 34.
One of the big impacts of this trend has been on wellbeing, with 74% of new owners saying their pet has helped their mental health through the pandemic.
There are now 34 million pets in the UK, including 12 million cats and 12 million dogs, and we owe them a great deal for the companionship and joy they've brought during the most difficult of times.
Various lockdowns have seen many more of us embracing the great outdoors and appreciating the green spaces on our doorsteps. The pandemic has also changed the way we exercise. With fitness centres closed during lockdowns, the countryside or green urban spaces became our gyms. Many of us embraced new challenges, such as taking up running.
We've been including our pets in these new fitness regimes too. They've become our training partners as we've taken them running in green spaces. They've been giving us that extra bit of encouragement to go a bit further or a bit faster. Sport with dogs, too, has become a new interest for many. There's been a rise in people looking at new activities, such as canicross and bikejor. Both are great ways for both owner and dog to maintain fitness and are also huge fun.
At Skinner's we're all about the bond between dog and owner and love nothing more than getting outdoors with our furry friends. That's why we've launched an exciting new range of food which is perfect to fuel dogs of all ages on their many adventures in the great outdoors.
The range – called Get Out & Go! – is made up of four dry foods, three wet foods and an energy bar, recovery bar and training treats. We begin the adventure early with Flying Start puppy food, which supports a dog nutritionally in the early weeks and months. Everyday Energy gives a dog everything they need for their walks, while Extra Energy is designed for dogs with a much more active lifestyle, such as those who regularly train and take part in sports like canicross and bikejor. Lower Energy is designed for older dogs who may have slowed down a little.
Because these foods are designed to work together, you can mix and match and step up and down in the range depending on the energy your dog is expending. So, for example, you can feed Extra Energy during a super-sporty weekend, but Everyday Energy on a weekday when you may just manage a couple of low-key local walks.
We're all hugely grateful to our pets for everything they've given us over the past – often gruelling – year. It's been such a joy to walk or run with them and to meet (at a distance) others doing the same. It's been these small interactions that have nourished and sustained us during this odd and trying time and, at Skinner's, we want to celebrate all that is great about the pets we love.
Whether you're a new dog owner or have a furry companion you've loved for years, we'd love to hear from you. Tell us your stories and send in your pictures. If you've taken up a new sport or your dog has helped you shift a few lockdown pounds, we'd love to know.
As the world opens up a bit more, we'll have some exciting news to share on all we're doing to encourage the human/dog bond through some great fitness initiatives.