Maintaining a healthy skin and coat with Skinner's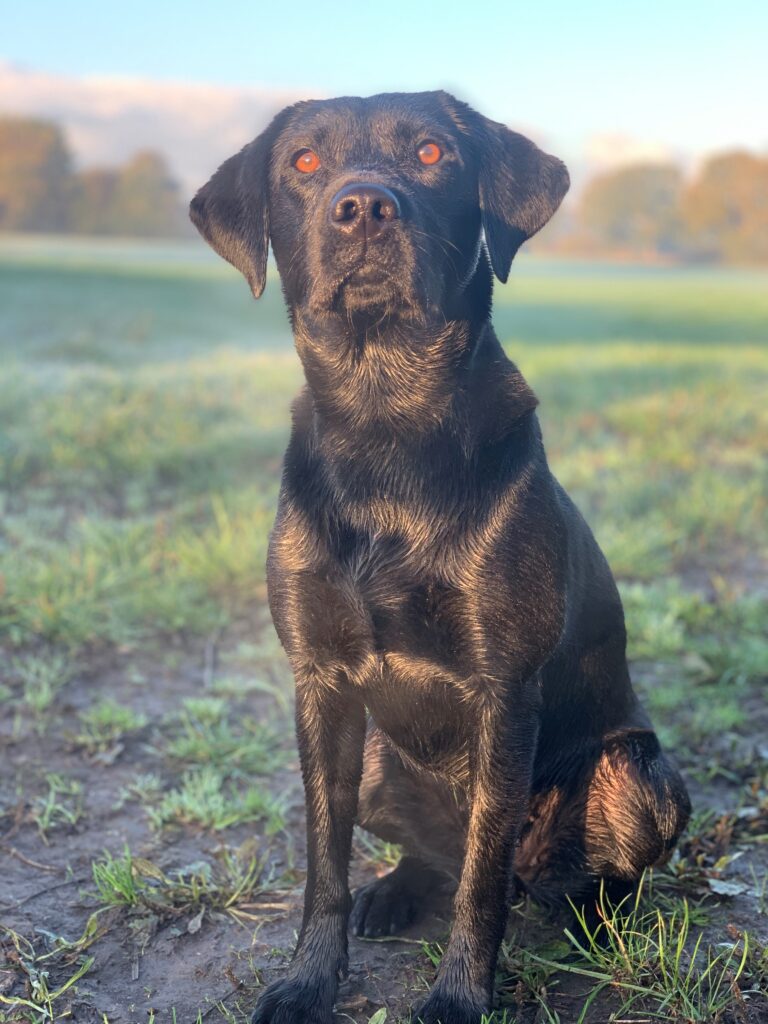 Written by Zoe Russell, BSc (Hons), ANutr
Nutrition Officer, Skinner's
One of the first stand-out signs of a healthy dog, is a good coat. We know that a healthy coat should be clean, shiny and soft, while a healthy dog's skin should be smooth, flake-free and non-greasy. To help maintain a healthy skin and coat, we can provide a high quality, nutritious diet, while also supporting our dogs with regular grooming and skin care.
Nutrition
Firstly, feeding a complete and balanced diet can be a great way to help support your dog's skin and coat health, as it provides the appropriate levels of protein, fat, carbohydrates, vitamins and minerals to keep our dog in top shape. Complete diets are also beneficial, as they don't require additional supplementation. This is important, as over-supplementing diets with nutrients such as vitamin A for example, can be linked to certain skin conditions.
For dogs who suffer from dietary intolerances, choosing the right diet can be crucial. Dietary intolerances can manifest as itchy, dry skin and therefore in these circumstances, a sensitive diet may be what your dog needs.
For those with sensitivities towards ingredients such as wheat, we have a range of sensitive recipes such as Field & Trial Chicken & Rice and Field & Trial Lamb & Rice, which are made without ingredients such as wheat, maize and barley.
Dietary sources of omega-3 fatty acids can help keep the coat shiny and protect the skin. Great sources of omega-3 include fish and algae oils, which is why diets such as the Field & Trial Salmon & Rice provide a good source of this essential fatty acid. Not only this, but a good source of dietary omega-6 can help to support a healthy coat and skin.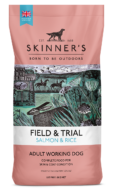 Salmon & Rice
This food is great for skin and coat condition.
£11.60 – £46.99
Good sources of omega-6 include linseed and maize, which can be found in diets such as Field & Trial Puppy.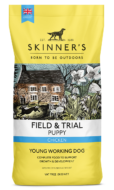 Puppy Chicken
Supporting growth and development.
£11.45 – £50.29
Grooming and skin care
A healthy, balanced diet can be a great way to support your dog's coat and skin health. However this alone can't keep your dog looking their best, as it's important we look after the outside, not just the inside. For this reason, we suggest regular grooming and skin care, to help remove dirt, loose hair and external parasites. Some dogs may require more frequent grooming than others, but regular grooming can be a great way to keep your dog clean and tidy, check for any foreign bodies like grass seeds and parasites, as well as helping to identify any lumps or bumps.
Other factors
If you are doing all of the above but are still concerned about your dog's coat and skin health, then there may be other factors to consider. For some dogs, dry winter conditions can aggravate the skin, while for others seasonal allergies to pollen and plants, or allergies to insect bites can cause problems with their skin. In more serious cases, certain health disorders can influence the coat and skin health, so if you are concerned then we would suggest speaking with your vet.
Contact us
If you need any information regarding your dog's diet, then our nutrition team are on-hand to help. Contact us at nutritionsupport@skinners.co.uk or drop us a call on 01379 384247.
Worth reading