Canicross, the fun way to get fit with your dog
Dog Health , +2
October 6, 2021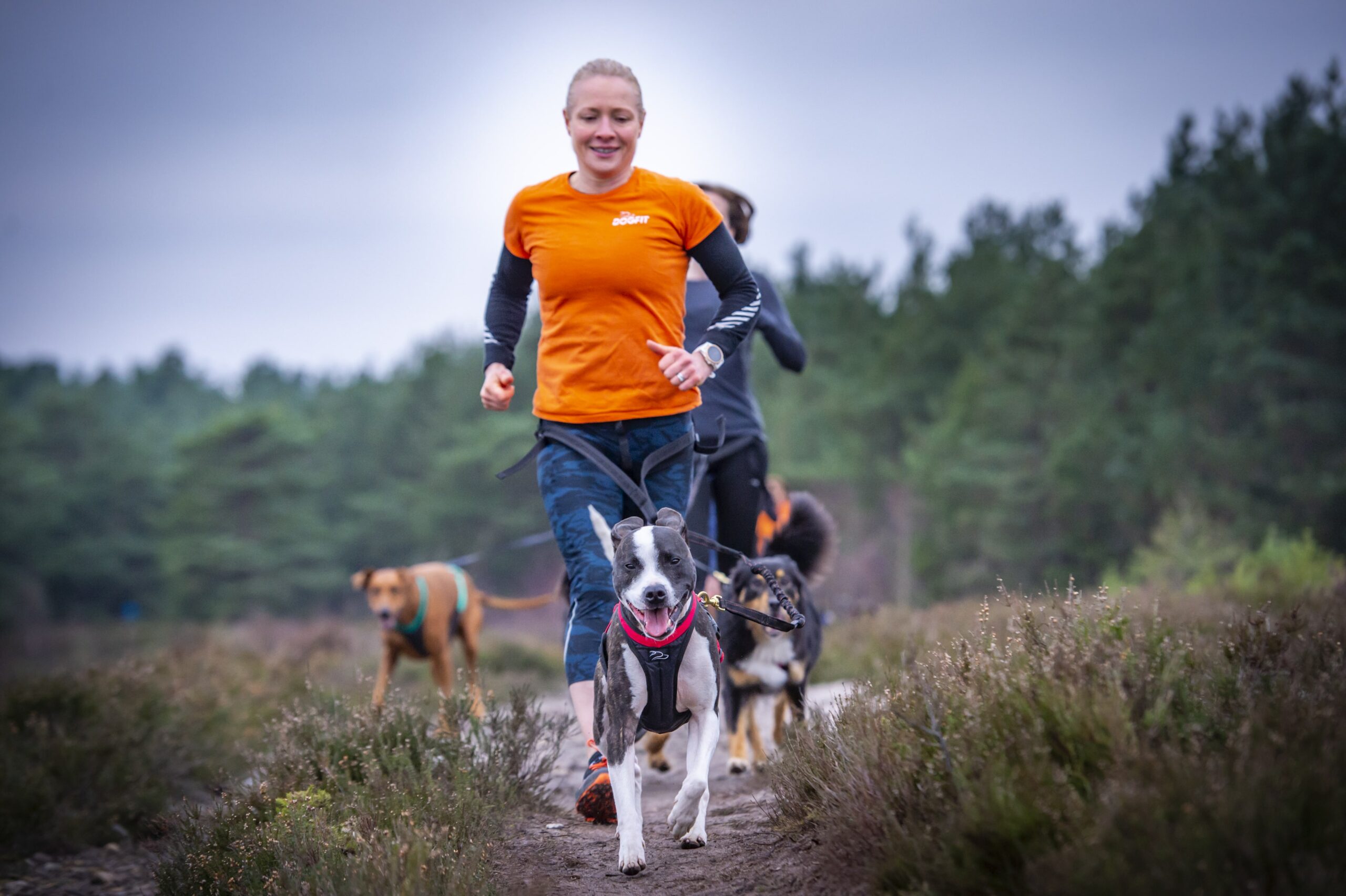 Article by Gail Walker, DogFit UK
If you haven't heard of Canicross then you soon will. Hands-free trail running with your dog is a rapidly growing sport in the UK, attracting both social runners and competitive runners alike. It has also captured interest from TV companies (having featured recently on the BBC's Countryfile), various press and also specialist running magazines.
When Ginetta George and I established our company DogFit over six years ago, Canicross was very much regarded as a niche sport in the UK and so we took it upon ourselves to make it as inclusive as possible in order to help promote the many health, fitness and well-being benefits of the sport.
I was already an endurance runner when I discovered Canicross so being able to combine my love for the trails with my love for dogs was an obvious choice. Plus it meant I could kill two birds with one stone by exercising myself and my dog at the same time!
Training programs – Couch to 5K
As of today we have an expanding network of leading certified DogFit Canicross Trainers that introduce people and their dogs to Canicross, run dedicated training programmes and regular classes. We also have various online training programmes, such as our popular Couch to 5k course, and we sell a range of Canicross equipment including our own top selling DogFit Starter Kit that we manufacture here in the UK.
Did you know canicross is a social sport?
What has particularly struck me is the thousands of people who have taken up the sport through DogFit who have never or rarely run before but Canicross has suddenly given them a purpose and made running an enjoyable experience. This is because, as well as running with their dog, it's a very social sport often enjoyed in groups; as such, many strong and long-lasting friendships are made. But even when enjoyed alone, there is a motivation to get out and get fit with their dog.
This was particularly evidenced during the height of the pandemic where we offered our online Couch to 5k course to people for free to help and encourage people to keep active. We were recently recognised for our work at the prestigious ukactive Awards 2021 where we were 'Highly Commended' in the hotly contested Supplier of the Year category.
We incorporate commands or cues (such as 'left', 'right', 'with me' etc) so just through communicating in this way you are instantly working as a team. We have lost count of the number of stories we have received from customers with reactive or anxious dogs where Canicross has completely transformed them. Running with other dogs in a pack and with a focus on one thing really helps build their confidence and serves as a positive distraction; having that job to do along with listening out for instructions from their owner.
Is canicross for you?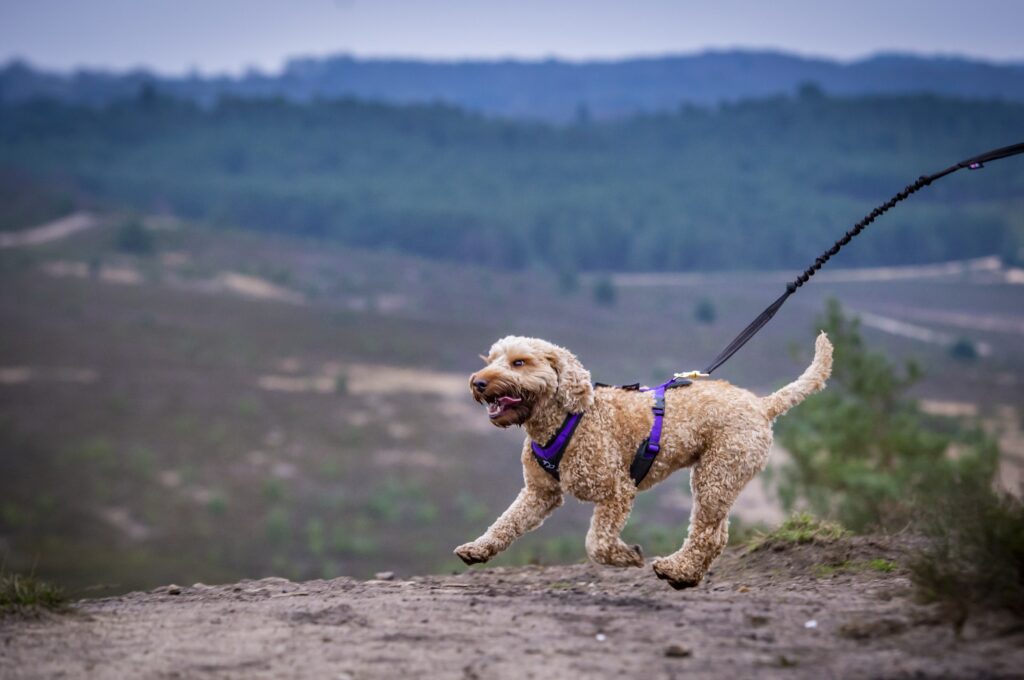 Many people ask who can do Canicross. The short answer is any dog and any person can take part. Some dogs are not built for certain distances or temperatures but it's about adjusting accordingly and there is even the option to Canitrek which is hands-free walking as opposed to running. If in any doubt, we suggest you consult your vet and/or GP to be safe.
So what kit do you need to start doing Canicross? Well, there are just three essential items, aside from a good pair of trail shoes; a belt for you (which is specially designed to sit low so the pull comes through the hips rather than back), a harness for your dog (also specifically made for the sport) and a bungee line that attaches you to one another. The bungee line takes up any slack when the dog isn't pulling so hard but also absorbs any shock when it does.
Positive change and mental health
One thing that really stands out for me, especially over the pandemic, has been the positive impact Canicross has had on people's mental, as well as physical, well-being. We have helped hundreds of people over the past 18 months by offering online support, free training programmes, virtual challenges, and access to expert advice. We even launched a podcast called Talk Canicross which includes an array of fascinating guests and topics.
At DogFit we have a truly special community and we are passionate about supporting and encouraging people longer term. If you are interested in finding out more, you can book a taster session or sign up for a Couch to 5k course with one of our certified Canicross Trainers. They can also recommend which equipment to use, including the best harness for your dog.
Get in touch
Do check out our website as it has a wealth of information about Canicross. You can also find us on Facebook, Instagram and Twitter, as well as subscribe to our Talk Canicross podcast.