Canicross: the importance of using the correct equipment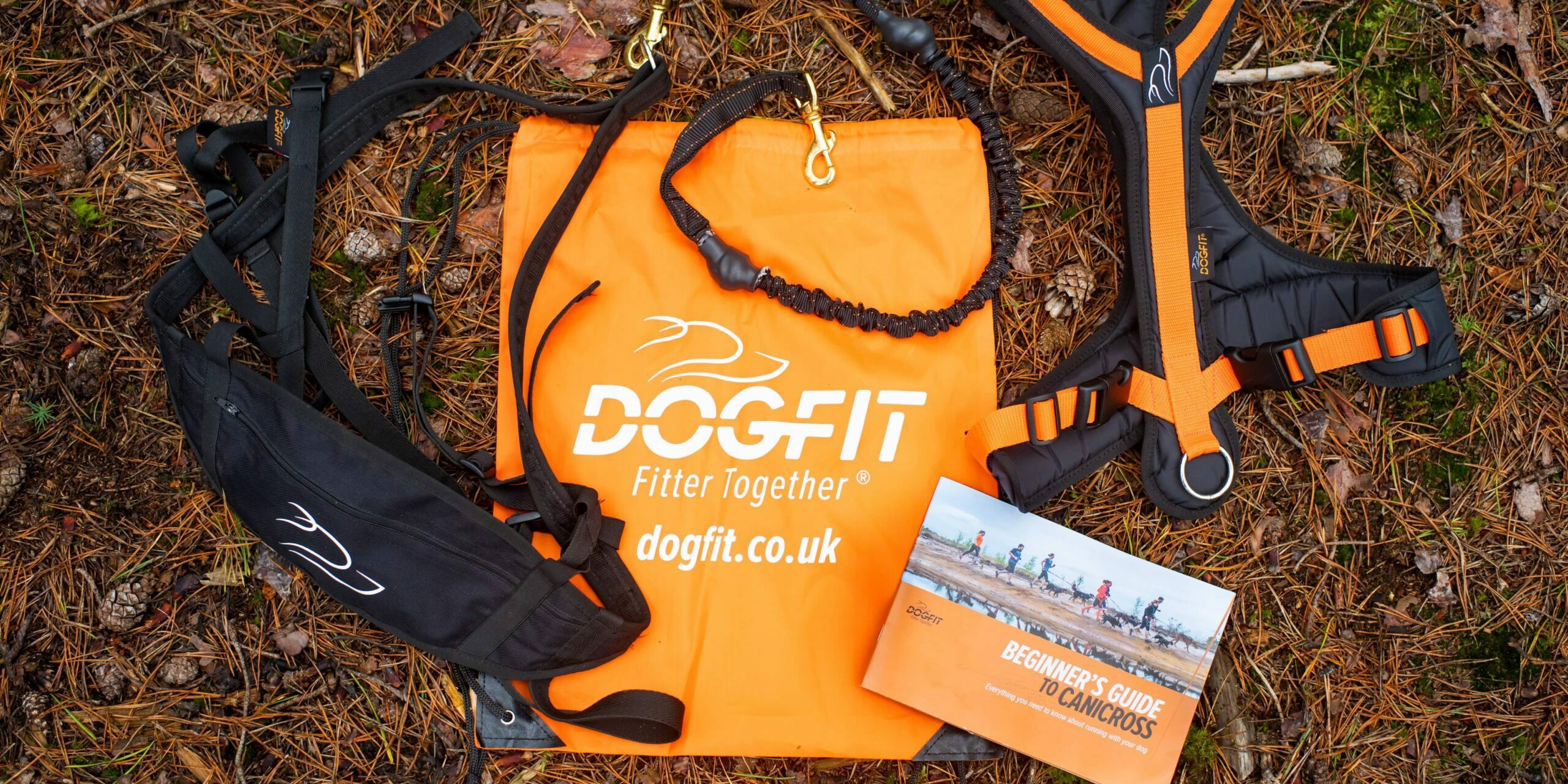 Canicross article by Gail Walker, DogFit
If this is the first time you've come across Canicross, it is the exciting sport of hands-free trail running with your dog. It has been in the UK for some time now but it is only over the past few years that there has been a significant growth in uptake of the sport. This is in no small part due to the work we have been doing at DogFit to not only raise awareness of Canicross but also to support people and educate them on the numerous health and well-being benefits it brings, along with building a special bond with your dog.
But it isn't simply a case of grabbing your dog's lead and heading out for a trail run. Canicross requires the use of equipment specifically designed for the sport, thus ensuing it is enjoyed in a safe, comfortable and effective way.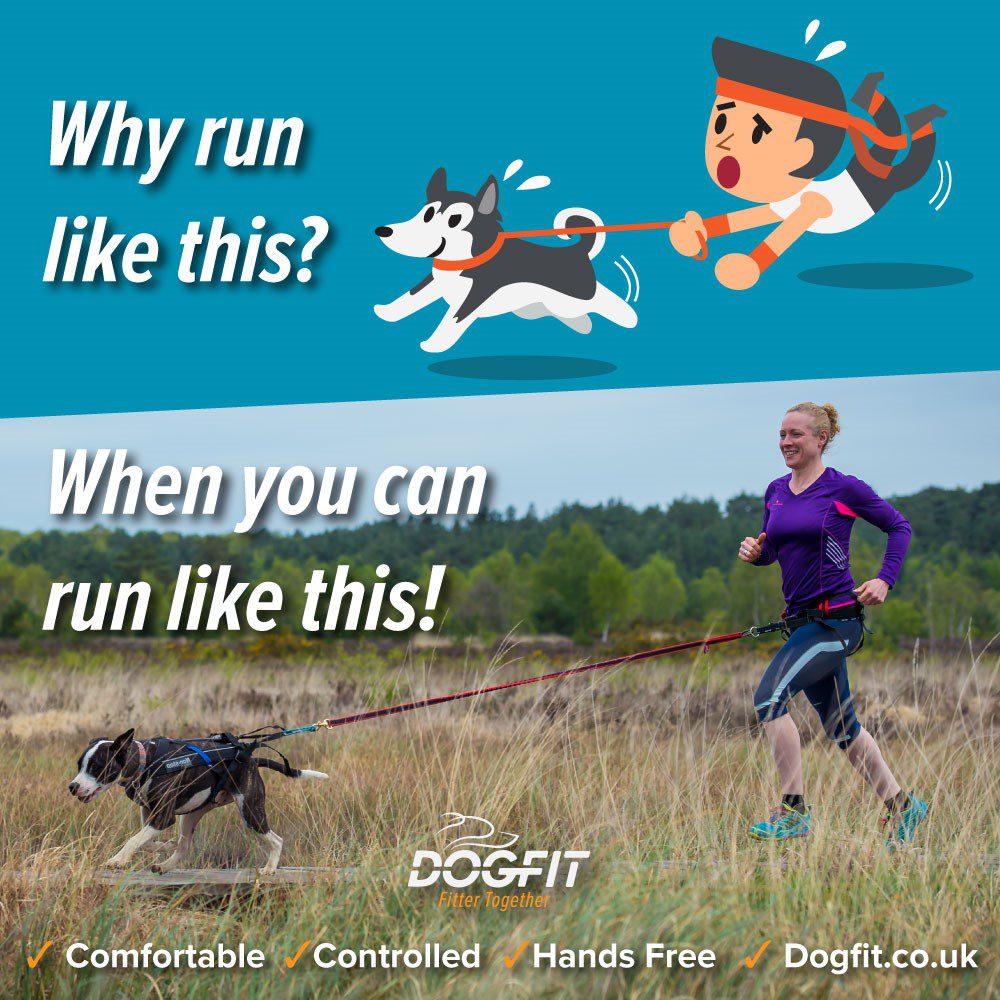 So what exactly do you need to take part in Canicross?
Well, aside from your running kit and a decent pair of trail shoes, you actually only need three essential pieces of kit; a belt for you, a harness for your dog, and a line to connect the two.
You may be thinking, why can't I just run my dog on a collar and lead, or use their current walking harness? The equipment for Canicross is specially designed for both you and your dog's safety. We would never advocate running with a dog using a lead attached to their collar or even their walking harness because it could cause an injury to both of you, especially if your dog pulls hard.
Running with your dog on a lead could cause discomfort (or worse) to your dog's neck and will affect their breathing, all with the possibility of longer term health issues. And by holding onto a lead your own running form is affected, which is not only uncomfortable but as a result of not being able to run correctly this could affect your gait and also lead to injury.
The idea of hands-free is just that; so you can concentrate on running as you would without a dog.
The dog's harness is also important. Normal walking harnesses will not offer the comfort or support for running; in fact many can obstruct movement, again potentially leading to injury. At DogFit, we put your dog's welfare first which is why we offer a free harness consultation to help you select the harness that is best for your dog.
The belt you wear is also very important. It is designed to sit low (at the top of your bottom) as opposed to around the waist. So when your dog pulls you feel the force through your hips not your back, thus avoiding any potential back discomfort and injury.
Lastly we have the bungee line. This may look like a simple piece of equipment but the bungee helps to absorb any shock as the dog pulls. A normal lead or walking belt will not do this.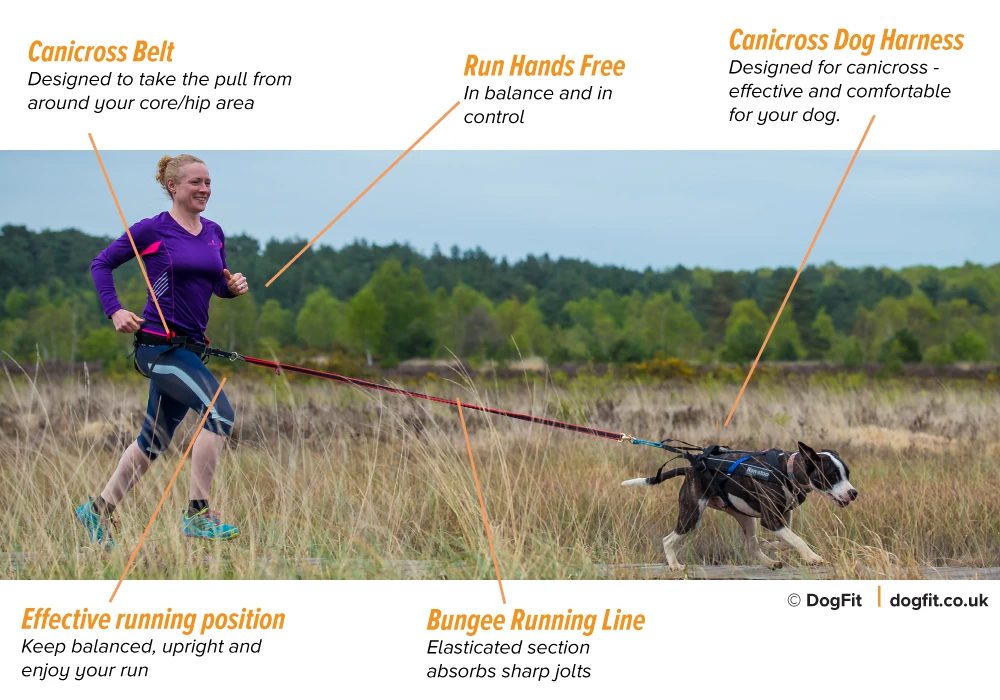 If you are interested in finding out more about Canicross, please take a look at our website and read our blog. Our popular Starter Set could be a good place to start but if you are not sure on which harness to choose check out our free online harness consultation form.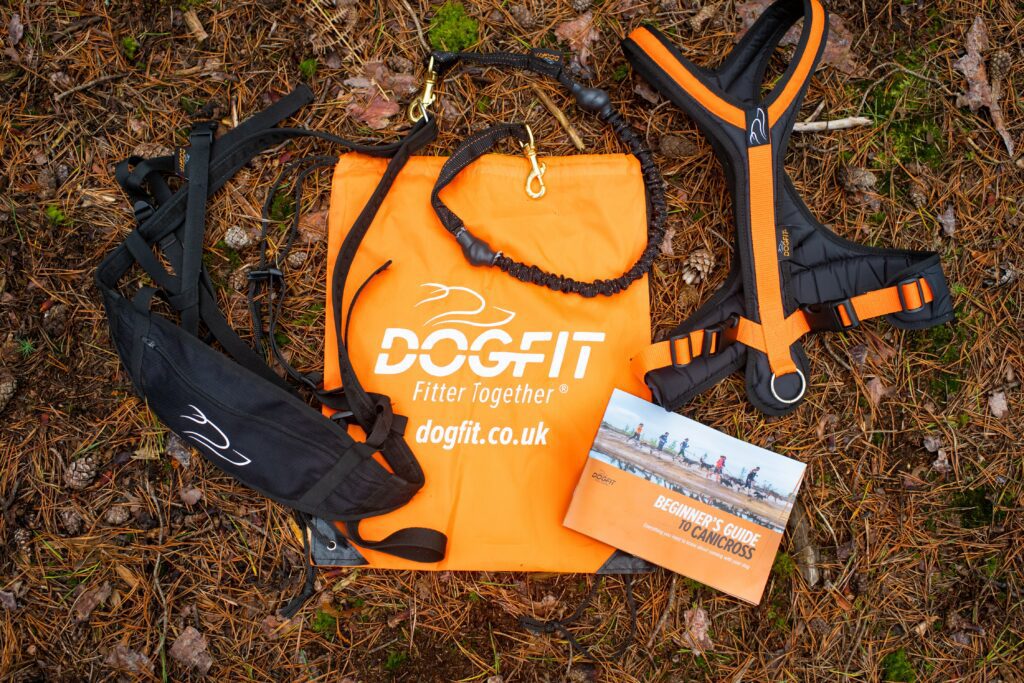 If you would like to join a class, we have Certified DogFit Canicross Trainers located across the country. They can advise you on the correct kit, give you an introduction to the sport and also help you with any running goals you may have; whether it's to run your first 5k or simply enjoy a regular social run with like-minded people.