Meet the Skinner's Team – Pete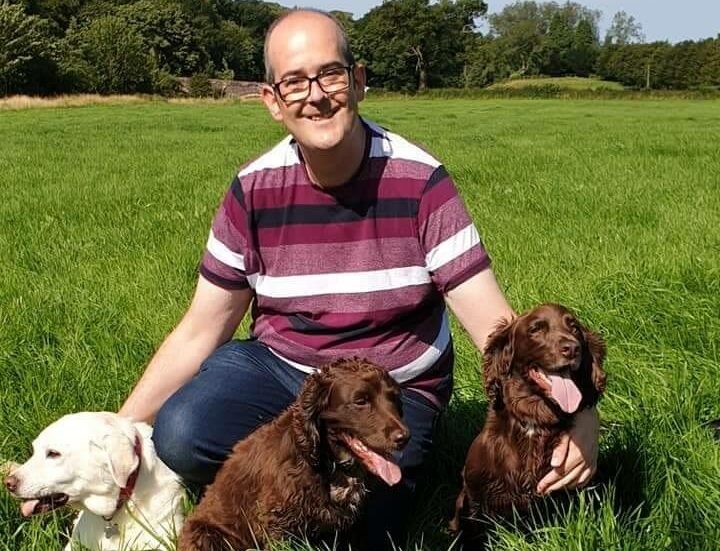 Covid-19 has meant that some of the Skinner's Team's jobs have had to adapt slightly. Our Sales Team would normally spend a lot of time out on the roads, visiting customers. However, they have had to be a bit more creative in how they get their job done whilst still providing the same level of support. Meet Pete, our Area Sales Manager for Scotland. Learn more about him and how he looks after our customers…
Name:
Peter Hannah
Job Title:
Area Sales Manager
Area that you cover:
Scotland
Number of dogs:
Three
What are your dogs fed on?:
Skinner's Field & Trial Salmon & Rice and Muesli Mix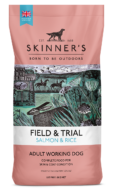 Salmon & Rice
This food is great for skin and coat condition.
£11.60 – £46.99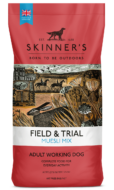 Muesli Mix
An appetising mix of tastes and textures.
£8.10 – £28.49
Hobbies:
I love photography and to get out and about with my camera. I am also getting myself fitter, which means spending as much time outside with my dogs as I can.
What does a normal day at Skinner's look like for you?:
There's no such thing as an average day! Usually I wake up at 5.00am and feed the dogs, then take them for a walk. If it's appropriate, sometimes my dogs will come to work with me. However, they go to a fabulous dog day care if I'm away, it's too hot or impractical to take them with me.
Nowadays, we don't really work 9.00am – 5.00pm; with social media, email and other technology, there's always something to do. When we weren't in a global pandemic, my job would involve me arranging my week to see as many customers as possible in the area that I would be working in. Occasionally, due to the distance of some of my visits, I would stay overnight.
What does your job involve?:
My job involves me dealing with a wide variety of customer enquiries. These customers can range from dog owners to our valued stockists, our wholesalers to charities and anything in between. I get to deal with so many different yet fantastic people.
How has an average day at Skinner's changed for you since the beginning of Covid-19?:
Currently, pretty much most of my time is spent between dealing with enquiries over the phone, via messenger services, Zoom and emails. Whilst I'm trying to get out and visit customers when appropriate, a lot of our shops have challenging schedules to ensure that they keep to regulations around social distancing. Luckily, over the last 6 years these people have become friends as well as customers, which makes it easy (although also sad) to deal remotely with.
What is your favourite part about your job?:
I enjoy meeting a huge variety of people from different walks of life, and most importantly I love that I get to meet their wonderful dogs! I am also very fortunate to see a lot of beautiful places that many would never get the opportunity to see. I'm so lucky to work with a group of individuals who are friends as well as colleagues, and who are all striving to do their best for the dogs!
Are there any difficult aspects to your job?:
Sometimes the travel can be frustrating, and there aren't always enough hours in the day! We build such close relationships with our customers and their animals, and it can be really hard if anything happens to them.
How much travelling does a typical day involve?:
I cover everywhere from Gretna to Shetland, so travel can be fairly extensive. There's also lots of parts of Scotland where there are miles of "nothing. Before Covid-19, I would average 30,000 – 40,000 miles per year.
Are there any shows that you particularly enjoy attending?:
I love all of the shows and events! Whether it be The Game Fair, Scone Game Fair, agility shows, or dog shows that we sponsor, they're all great. I have really missed them this year!
What made you want to work for Skinner's?
I love the company ethos, and I have always valued working for a family company. Skinner's always try to do what's best for the dog and their owner, which for me, makes it an aspirational company. When times have been difficult, the company and my colleagues have always been there for me, and vice versa.
Worth Reading