Maintaining a Healthy Coat and Skin
Dog Health
September 8, 2020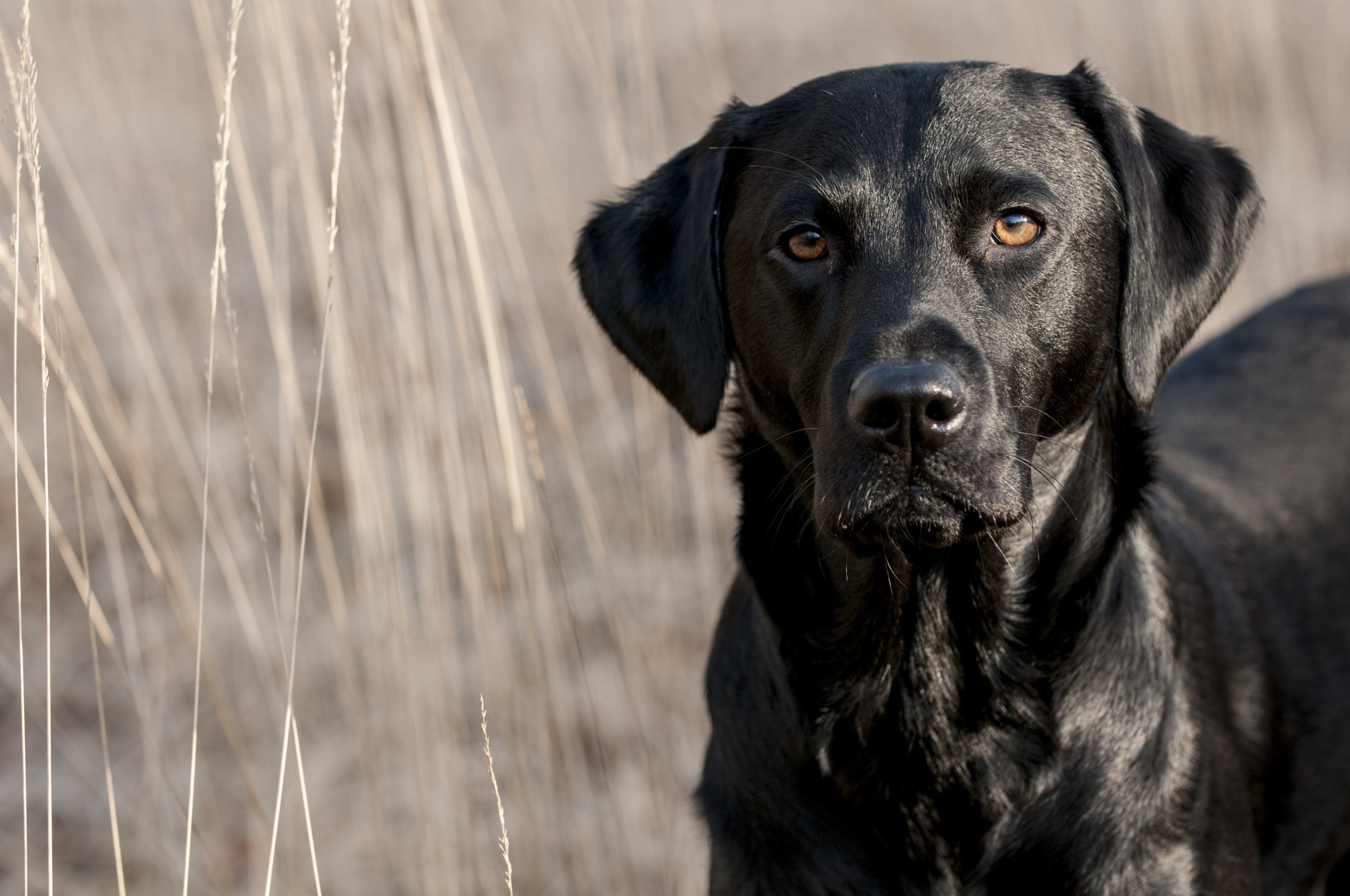 Written by: Zoe Russell, BSc (Hons)
Nutrition Officer, Skinner's Pet Foods 
Taking care of your dog's coat is a key part of keeping your dog in tip-top condition. This involves not only regular brushing and grooming but feeding a nutritionally complete dog food, such as those found in the Skinner's Field & Trial range, to ensure their coat and skin stays healthy.
Brushing
Brushing is an essential part of grooming and may need to be done at least twice per week, depending on your dog's breed. Regular brushing is important as it not only keeps the coat clean and free of dirt, but also helps identify any ectoparasites or injuries and removes knots from the fur (1). It is also suggested that brushing is an important part of the human-animal bond and has beneficial effects on our mood and our health. In fact, evidence suggests that positive interactions between dogs and humans can increase concentrations of chemicals such as endorphins in the body, which have been associated with euphoric states and de-stressful situations in humans (2).
Grooming and clipping
Clipping can be beneficial for some dogs as it can reduce discomfort caused by long hair, help manage body temperature, improve mobility and reduce the risk of skin infections. Clipping can be a hassle-free experience if undertaken by a professional groomer who may even go above and beyond by offering additional services such as anal gland expression. However, it is important to do your research before choosing a groomer, as they will be responsible for the safety and welfare of your pet while in their care. As advised by the RSPCA, good groomers should have reliable references and appropriate insurance, they should also frequently service their grooming equipment, use quality-controlled products and show an awareness of any sensitivities or problems your dog may have (3). Therefore, it's important to do your research before choosing your groomer.
Feeding for coat and skin health
A shiny, glossy coat can be an indicator of a healthy, happy dog- that's why at Skinner's our complete dog foods are formulated to support skin and coat condition. We specially formulate our diets with ingredients such as linseed and poultry fat to provide good sources of omega-3 fatty acids to help support skin and coat health.
From an early age, our puppy foods are there to provide nutritional support for young dogs. In particular our Field & Trial Puppy Duck & Rice is made with marine algae to provide a good source of omega-3 fatty acids, as well as sunflower oil and linseed to support a healthy coat and skin. When it comes to growing up, our Junior diets are made with balanced levels of essential fatty acids to ensure we provide continued support for a developing dog. Once they are ready to move to an adult dog food, our Field & Trial Salmon & Rice is a popular choice, as ingredients such as salmon meat meal provide a dietary source of omega-3 fatty acids to help keep their skin and coat in great condition.
Don't over-supplement!
Some skin problems can be a consequence of over-supplementation with certain vitamins- especially Vitamin A. If you are feeding a complete dog food, then there is no need to supplement with additional foods, as your dog should already be getting all the nutrients he needs. All of the diets in our Field & Trial range are formulated to be balanced and complete and so do not require additional supplementation.
Contact us
If would like any further information regarding our dog food, then please contact our nutrition team at nutritionsupport@skinners.co.uk and we will be happy to help.
References
1. ASPCA. (n.d). Dog Grooming Tips. [online] Available at: https://www.aspca.org/pet-care/dog-care/dog-grooming-tips [Accessed 21st July 2020].
2. Odendaal, J.S. and Meintjes, R. (2003). Neurophysiological Correlates of Affiliative Behaviour between Humans and Dogs. The Veterinary Journal, 165(3), pp.296–301.
3. Rspca.org.uk. (2017). Learn how to choose & find the right dog groomer | RSPCA. [online] Available at: https://www.rspca.org.uk/adviceandwelfare/pets/dogs/health/grooming [Accessed 21st July 2020].
Does your dog have a coat that shines? Why not share your photos with us on social media!