Meet the Skinner's Team – Laura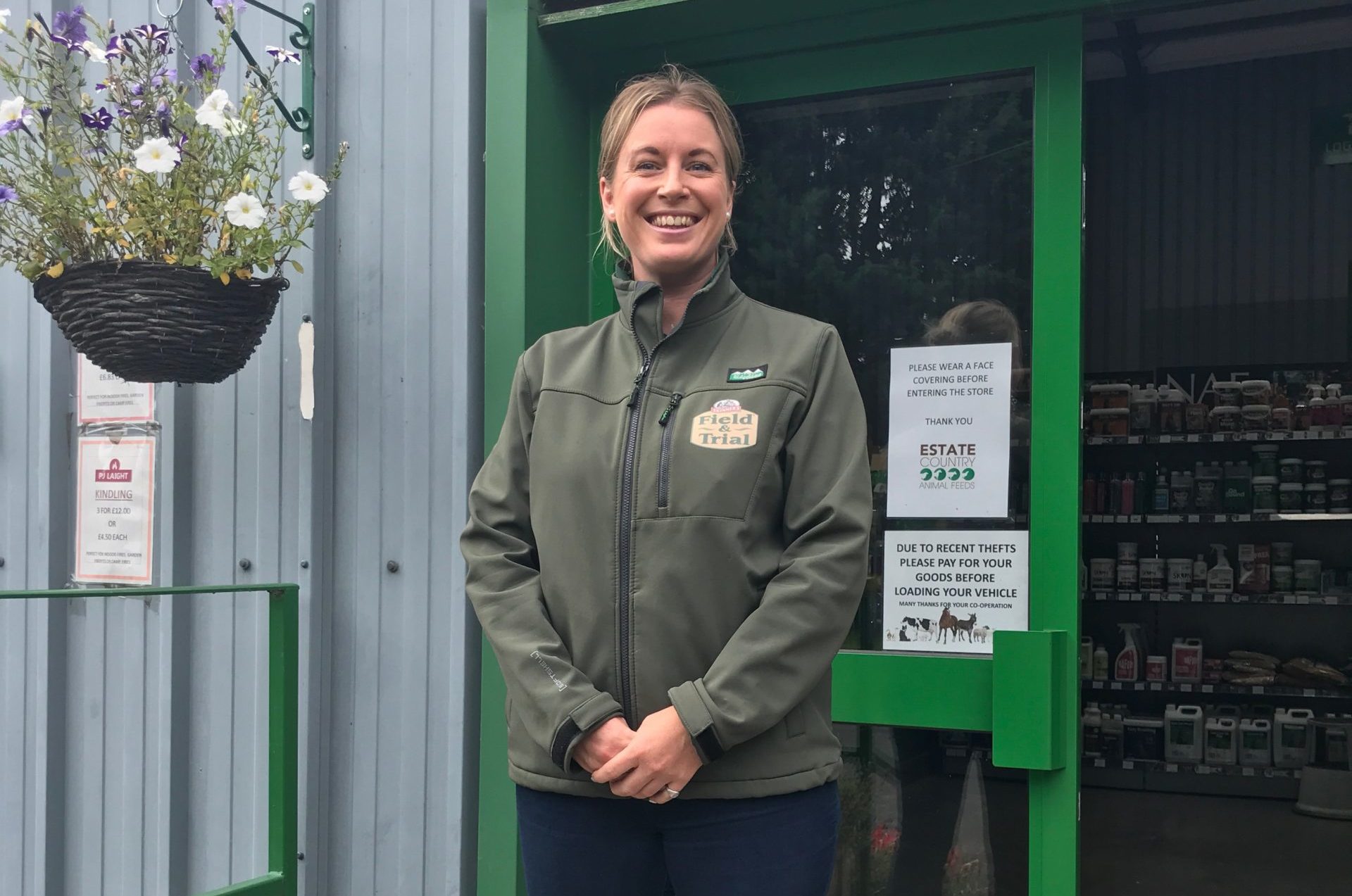 Here at Skinner's we have a fantastic team, all of who have a big passion for dogs! They work hard to ensure your four-legged friends are fed and are always happy to support you and your dog. Over the upcoming weeks we will be introducing you to some of the Skinner's team, to help you get to know us better. In this article, get to know Laura, one of our Area Sales Managers.
Name:
Laura Peakman
Job Title:
Area Sales Manager
Area that you cover:
West Midlands and Wales
Number of dogs:
Three
What are your dogs fed on?:
Skinner's Field & Trial Lamb & Rice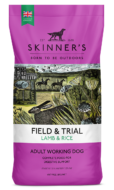 Lamb & Rice
Made with British lamb & easy to digest.
£10.40 – £41.19
Hobbies:
Running, Cycling, Mud-runs, Gundog Training and Mountain Climbing
What does a normal day at Skinner's look like for you?:
I get up at 6.00am to let the dogs out. I feed them and walk them at 7.00am, followed by having my own breakfast and a cup of Earl Grey Tea to start the day. I tend to be on the road for 8.30am, however this may be a lot earlier depending on where my day takes me in my area; sometimes I can be on the road for 7.00am!
My day consists of visiting customers, making sure they have everything they need; from point of sale to orders. Customer relationships are so important – they need to trust you and the information you are providing. Sometimes this includes a feeding trial, to enable them to see the physical difference in their dogs before jumping in and purchasing our dog food. It's mainly about trust with their Area Sales Manager, if they don't like or trust you, they won't buy from you.
It's important that our customers know we are there to support them with any requirements they may have to sell or use Skinner's Field & Trial. This can involve evening calls and messages for advice and support, which I am always happy to do.
My usual finish time can be anything between 5.00pm and 7.00pm, depending on where in my area I have been.
What does your job involve?:
Giving one-to-one advice and help to customers and stockists about the Skinner's complete dog food range
Attending shows and events
Staff training
Strengthening the Skinner's brand
Acquiring new clients and business
Maintaining and growing our existing client base
Being available 24/7 to answer questions or queries from customers
How has an average day at Skinner's changed for you since the beginning of Covid-19?:
Normally I can do anything between 500-800 miles a week, covering my area and seeing my customers. Due to the Coronavirus, the last 5 months have meant no driving and instead switching to calling all our customers to maintain relationships and let them know that we are there to provide the support that they need during these tough times.
I have also been keeping up with evening and weekend calls, emails and messages, to be the support our customers need, want and can rely on.
What is your favourite part about your job?:
I feel so lucky that I love my job! For me, it's working with owners, dogs and retailers; helping to give advice on our products which would most suit their dog's needs.
In my previous job I was a manager of a boarding kennels for seven years, where I fed around 14,000 dogs on Skinner's. These dogs consisted of a huge variety of breeds, so gave me a good understanding of why each product suited various individual needs and pushed me to apply for this job. I loved the results I was seeing from dogs moving on to Skinner's Field & Trial.
I still love that buzz when I get feedback about how well dogs are doing when they change to a Skinner's Field & Trial diet, it's pride and achievement for me!
Are there any difficult aspects to your job?:
It can sometimes be tiring after a long week of driving.
How much travelling does a typical day involve?:
It depends on which area I'm attending, but we have always been advised not to travel more than 200 miles per day which I try to stick to.
Are there any shows that you particularly enjoy attending?:
I love all the shows! I enjoy working with the other Area Sales Managers and the positivity we get from each other.
We hope you have enjoyed getting to know Laura a bit better. If you're ever at a show in her area, make sure you head to our stand to say hello! You can view a list of shows that we attend here.
Remember to stay tuned over the next few weeks to meet some more of the Skinner's team.