Proud to Support Gundog Clubs for over 40 years
Blog , +1
August 17, 2020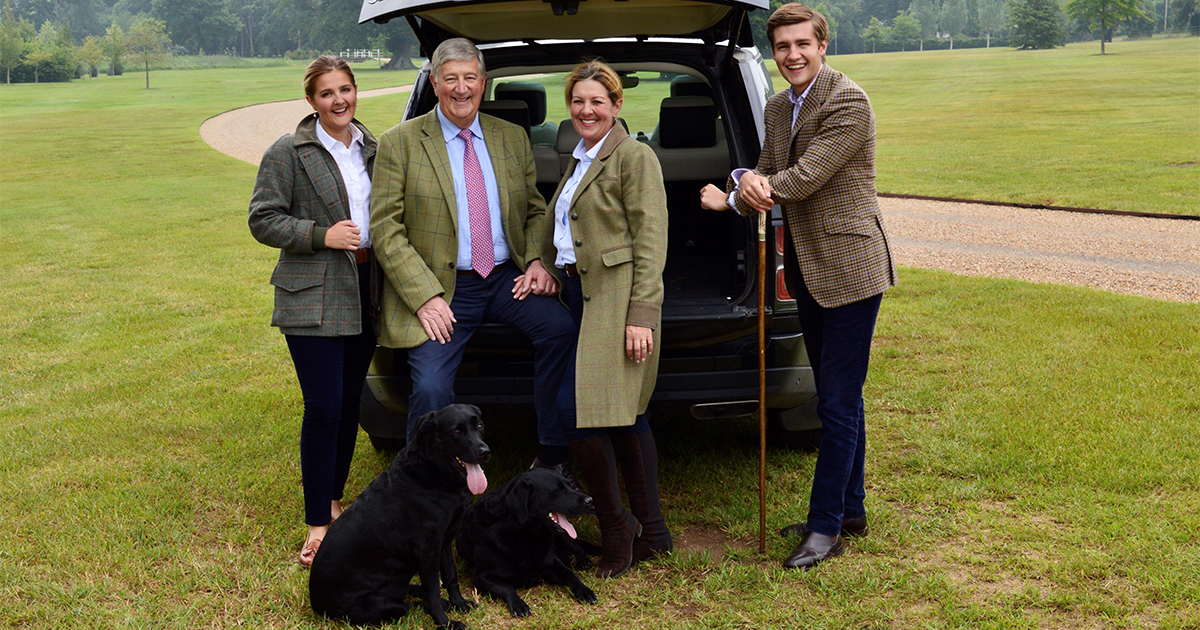 By Anne Greeves and Roger Skinner
*Article originally placed in the Kennel Club Gazette.
It is becoming increasingly difficult to obtain and retain additional financial support for working Gundog events, the cost of which has risen quite sharply in recent years and, with the present situation of Covid-19 leading to the cessation of several shoots and the shutdown of areas for mass gatherings, it is likely to rise even more. Another influencing factor has been that non-sporting sponsorship has been withdrawn due to the "anti-field sports" factor among their customers.
This is why we are so grateful to Suffolk based working dog food manufacturer Skinner's, who have been sponsoring field trials and events within the working dog sector for over 40 years. They currently support the Retriever, Hunt, Point & Retrieve, and two Spaniel Championships and the Kennel Club five Day Working Test. They proudly sponsor the English and Scottish Gundog Teams and numerous one day Working Tests and Club Trials throughout the UK. In addition, they are a BASC Gundog Programme sponsor, headline sponsor for the Kennel Club International Agility Festival and Olympia Agility Finals and sponsor the Point to Point Ladies Open Series in the equine world.
However, I know from my own experience this sponsorship is not just about money, Skinner's get involved with the events providing a team of helpers – carrying flags, game bags, number boards, hosting guests – nothing has been too much trouble. At the beginning of the day, the first question asked by Greg Panter, William Delamore and the Skinner's team was "What would you like us to do?" Without doubt many of you will remember Michael Marjoram, who would always be ready to offer you a lovely mug of coffee or steaming hot soup served from the Skinner's trailer or main marquee. So welcome after a long drive in the early hours of the morning or at the end of a cold and wet trialling day!
The key factor to all of this is communication – not only with their customers and attracting new trade but also gaining a better understanding of the people and the dogs they are providing for.
What is driving all this? It is the history of the Skinner's milling family and the vision of Roger Skinner who is very much the current driving force and it is important that we understand the background to this wonderful enterprise.
The Skinner's Mill as it is now known today, was built in 1688 and the Skinner family have been milling grain from this site for more than two centuries.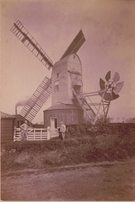 Roger Skinner started working with his father Stanley in 1964 at the age of 15. In those days Stanley Skinner & Co, was an agricultural merchant, manufacturing cattle, pig and poultry foods, trading grain and selling fertiliser and seed corn to local farmers. This was a difficult time for small merchants, and many disappeared due to fierce competition from much larger and better financed national companies. Roger very soon realised that the family business had no future in its current form and thought seriously about how he could reinvent it. It was by chance that while Roger was visiting a local farmer in the Eye area, he was introduced to Billy Howlett, a gamekeeper on Lord Henniker's Estate at Thornham Magna. Billy was complaining bitterly about the quality of a particular brand of dog food he was using, which he said "went straight through" his dogs, leaving them somewhat emaciated. This turned out to be a 'lightbulb moment' for Roger, who returned home to the family mill and proceeded to formulate a highly digestible dog food made from a variety of steam cooked cereals and other quality ingredients.
The first batch of 'Skinner's Dog Food' was produced by passing the ingredients through a rather unusual square die on the family's animal feed plant, quickly followed by the same formula in 'muesli form' following a request from customers. One of Roger's first customers was Harrison Barker, the Chairman of The Norwich and District Wildfowlers' Association, who recommended it to many of his friends and associates. The food became popular with the East Anglian gundog fraternity of the 1970's, such as Frank Clitheroe, Eric Baldwin, Terry Prentice and many more. That was really when the company got off the ground and with his father's blessing, Roger started trading in his own name as Roger Skinner Limited.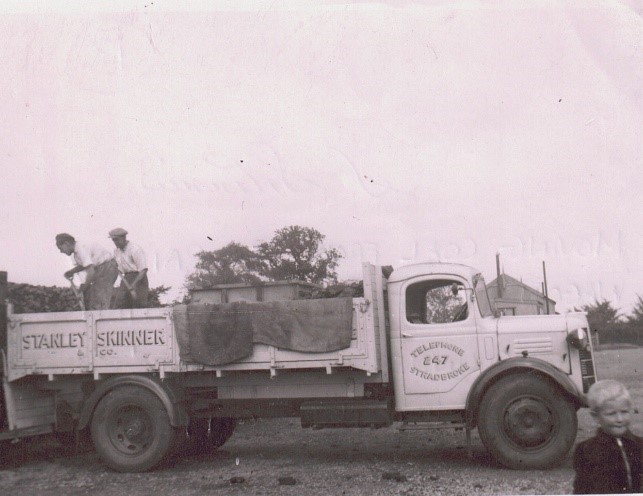 In the spring of 1979, a small advertisement was placed in the Shooting Times, seeking 'agents' throughout the UK, which was the company's first attempt at selling nationally. A number of enquiries were received, one of which came from the spaniel breeder, Christopher Burbidge in Dorset. Roger remembers setting out in his rather battered Ford estate car, which was loaded to the gunwales with dog food. "Christopher placed an order for 50 bags (1 tonne) and sent me on to a friend of his in Devon – I was over the moon. Everyone that I called on referred me to someone else and I ended up in Perth in Scotland!"
The business grew rapidly over the next few years, thanks to the kindness of many people. When the Hall family, who manufactured 'Solo' dog food near Preston, ceased trading, they handed Roger their customer list, to ensure that their agents still had food to sell – unbelievable! When Peter Moxon at Beoley Kennels started using Skinner's dog food in the early 80's, he was so pleased with the product that he promised to mention it in one of his articles. A few months later and completely 'out of the blue' Peter's article appeared in the Shooting Times and sales rocketed again. Over the years, Peter became a great friend and confidant to the family and used Skinner's dog foods up until the time he retired.
Towards the end of the 80's it became apparent that to maintain its growth Skinner's had to modernise and produce new products. So, in 1989 they demolished the old mill and built a new one, which housed a new twin-screw extruder and associated plant – the timing was awful, because the company had borrowed an enormous amount of money and interest rates doubled within months. Worst of all, Roger's father Stanley passed away suddenly in February 1990, which was a great shock, however, the family derived comfort from the fact that he lived to see the business flourish again.
At the beginning of the new millennium Skinner's introduced their new Field & Trial range, which has gone from strength to strength since then. To satisfy demand they installed a larger extruder, dryer and robotic packing equipment, and upgraded the entire mill. Although Skinner's annual sales now exceed £20 million, the company has not forgotten its roots and its ethos remains the same – to produce high quality food for working dogs, to provide an excellent service to its customers and in the owner's words, "do the right thing and give something back to those who support us, by way of sponsorship". The company also recognises the hard work and dedication of its most important asset, its employees and has for many years been a member of The Living Wage Foundation.
Indeed, when I recently visited the Mill, despite the masks, protective clothing and distancing due to Covid-19, it was obviously a happy workforce of 65 – many of whom have been proud to work for the company for years! A massive operation working quietly and very efficiently.
Skinner's is a force to be reckoned with, long may it continue, and we look forward to meeting their staff at the various key events which unfortunately may be few and far between in 2020 but we all look forward to a better 2021.
Skinner's are proud to be affiliated with The Kennel Club Agility and Working Gundog Activities