Meet our new in-house Nutritional Consultant, Dr Jacqueline Boyd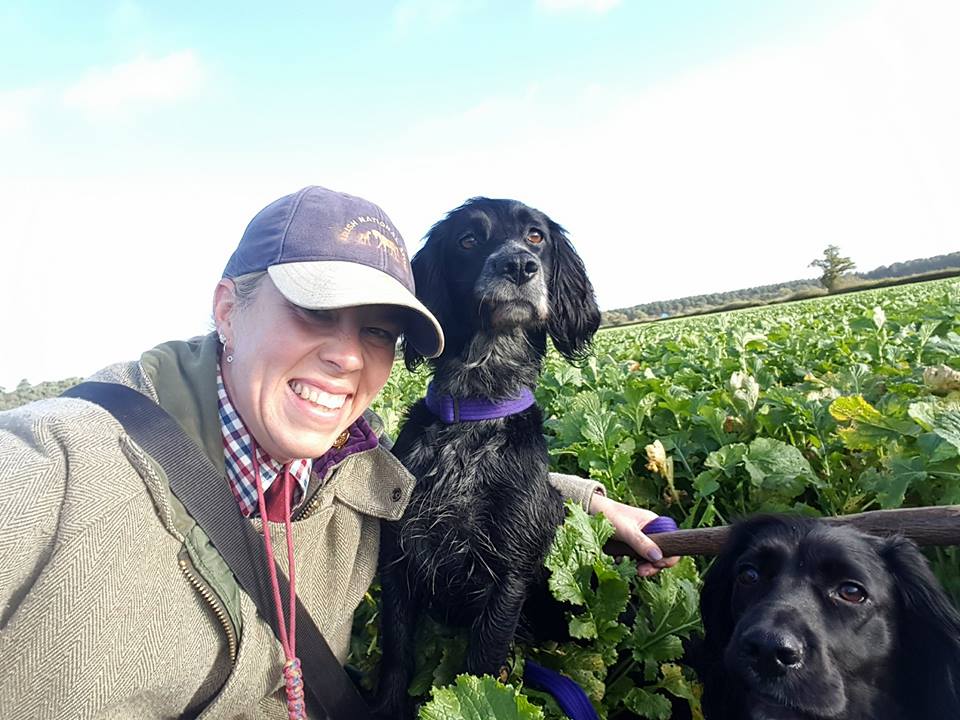 Dr Jacqueline Boyd has recently joined us here at Skinner's as our Nutritional Consultant. We thought we would ask Jackie some questions so you can get to know her!
1. How many years have you studied canine nutrition?
I commenced my formal animal nutrition studies via a MSc in Animal Nutrition at the University of Aberdeen in 1998 and graduated with distinction in 1999. Prior to that, I studied zoology and nutrition was inherent in so many aspects of understanding animal science generally. Throughout my university studies I also acquired extensive practical experience of applying nutrition science in a practical setting, specifically with companion, domestic and production species including dairy cattle, pigs, horses, laboratory animals and obviously dogs, cats and other small companion species. Since then, I have taught, advised and personally applied nutritional science, with an increasing speciality and interest in canine nutrition.
2. What do you see as the most significant factors in animal nutrition?
Animal nutrition is at a really interesting point. As more owners and consumers become interested in their own health and wellbeing, we see that being transferred to concern about what they feed their animals. I am continually intrigued and fascinated about the choices made in feeding our pets and the drivers behind those choices. Especially significant in the pet food market is the fact that we market to the owner, not the actual consumer!
I also think however, there is another driver in animal nutrition more generally, and that is the issue of local and global sustainability of material sourcing, utilisation and waste generation. This has also to be balanced with ensuring quality, healthy and scientifically appropriate diets for animals and humans!
3. What should consumers 'avoid' when choosing the right dog food?
The "right" dog food is one that suits you, your dog, your lifestyle and your pocket. With my scientific training, I always recommend avoiding extreme claims that are not robustly evidenced! Any food that claims to be a magic bullet for a range of conditions/situations would be something I would suggest avoiding.
4. Do consumer trends impact canine nutrition in a positive or negative way i.e. raw food / grain free / vegan etc?
Consumer trends have both a positive and negative impact. I think it is brilliant that many owners now question and are critical of what they feed, how is it produced, where is it produced and so on. I also think that whenever we start to consider fundamental aspects of our animals' health and wellbeing holistically, that is a great thing. However, I do worry about the increased humanisation of some dogs (for example in the provision of lifestyle choices such as vegetarian or vegan diets) and the long-term impact this might have, both for health and wellbeing.
5. Is there ever a 'one food fits all' scenario?
The right dog food varies for individual owners and dogs, based on lifestyles, budgets, breed/types, activity levels, expectations, ethics and so on. While the vast majority of dogs will do "just fine" on a standard diet, there are undoubtedly individual considerations and variations that means typically, one size does not fit all! For example, my own dogs, despite being all the same breed, are each on a specific, tailored diet!
6. What breed of dogs do you own?
I have working cocker spaniels who I work in agility during the summer months and then use for beating and picking up in season. I like their size, attitude, optimism and ability for creating comedic moments, as evidenced by my stalwart, Molly, winning The Field magazine's "Naughtiest Gundog Award" in 2017!
7. What food do you feed them and why?
I feed Skinner's Field and Trial and have done for the last year. I can truthfully say my dogs came out of the last shoot season the best they have ever looked and having just bred a litter of puppies, I am delighted at their progress and development, again something I attribute to the nutritional status of their dam (and of course sire!) pre- and postnatally.
I feed a range of Field and Trial – Salmon and Rice out of season and Crunchy in season. I have also used Maintenance for my elderly cocker and obviously Puppy at the moment! I'm looking forward to experimenting more with the Field and Trial range on my dogs to get an enhanced practical feel for the diets and their effects