Meet the breed – Cocker Spaniel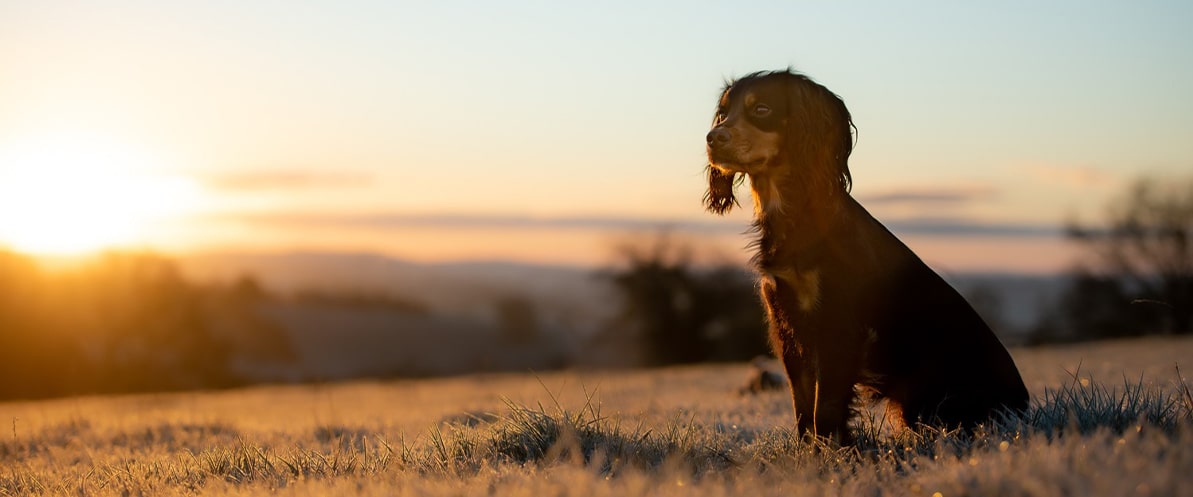 The Cocker Spaniel was once a breed found mainly out in the field, however with its popularity increasing, in 2020 they made the UK's top 5 dog breeds!
Learn more about the breed
The Kennel Club's breed standard doesn't actually give a distinction between Working Cocker Spaniels and Show Cocker Spaniels, however Working Cockers generally have more energy and a stronger more muscular body than Show Cockers.
Here's some things you might not know about the breed:
Also known as:
Cocker, Working Cocker, WCS, Cocker Spaniel, English Cocker Spaniel, Spaniel.
Country of origin:
England, although it is believed that Spaniels initially came from Spain.
Original purpose:
This breed was originally used to hunt woodcock.
Breed standard:
Height: Dogs (39 – 41cms) Bitches (38 – 39cms)
Size: Small
Life Expectancy: Over 10 years
Number of puppies registered in 2020:
25,565.
Kennel Club show group:
Gundog.
Colour variations:
Solid colours include: Black; golden; red; liver (chocolate); black and tan; liver and tan.
Bicolours include: Liver and white; black and white; orange and white; lemon and white.
Tricolours: Black, white and tan; liver, white and tan.
Roans include: Lemon roan; blue roan; liver roan; orange roan; blue roan and tan; liver roan and tan.
Coat length:
Medium.
How often do they need grooming:
Every day.
Kennel Club priority gene testing:
Eye screening scheme.
DNA Test: Progressive rod cone degeneration – Progressive retinal atrophy (prcd-PRA).
DNA Test: Familial nephropathy (FN).
DNA Test: Acral mutilation syndrome (AMS).
Gonioscopy eye testing.
Temperament and breed characteristics:
Cockers are known for having a very "merry" nature. They are always busy, often with their nose to the ground and tail wagging. They can easily find and follow a scent, whilst being fearless of heavy cover they might have to go through.
This energetic and intelligent breed is also very gentle and affectionate making them great with children and an ideal family dog.
Excersise:
This is a dog that is full of energy, which means that when channelled in the right way, their abilities are hard to beat on a shoot day.
This breed requires around 1 hour of exercise a day, however a Working Cocker can go for a lot longer than this; making them the perfect companion for a day out in the field.
Meet some of our Skinner's fed Working Cocker Spaniels…
Name: Fern
Age: 2 years old
Describe Fern in 3 words: "Simply the best"
Fed on: Field & Trial Muesli Mix, with Chicken with Root Veg as a topper. Fern isn't particularly fussy, but our Muesli keeps her interested in mealtimes.
She also has our wet food in a Kong or on its own for training sessions.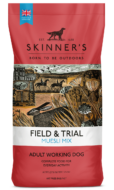 Muesli Mix
An appetising mix of tastes and textures.
£8.10 – £28.49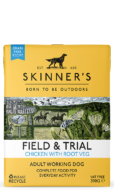 Chicken with Root Veg
All-round nutrition for adult working dogs.
£1.43 – £25.75
Favourite activity: Fern's favourite thing to do is retrieving, she absolutely loves it!
Family: She lives at home with her human family, along with three dogs Bella, Millie and Mitzi, and Gus the cat (who likes to give Fern the runaround!). She is also adored by her owner's two nephews, who frequently tell her that they are going to take her home with them!
Favourite place to walk: Unfortunately Covid-19 has prevented Fern from exploring too much, however they do love the Malvern Hills.
Fern's job: She is a working dog, which is what she is regularly trained for. Alongside this role, she is also a therapy companion; she loves a cuddle and is very empathetic.
Fun fact: Fern can nearly always be found carrying something around with her!
What advice would you give to someone getting a Working Cocker Spaniel: "Research the breed, understand what the dog needs and make sure your lifestyle is adequate for a Cocker Spaniel.
Research the dog's line/pedigree, if the pedigree has solid working lines and you're looking for more of a pet, then you might end up with a highly strung, frustrated dog. All in all – they are fantastic little dogs, they learn quickly and are incredibly loving; but remember they don't suit every family."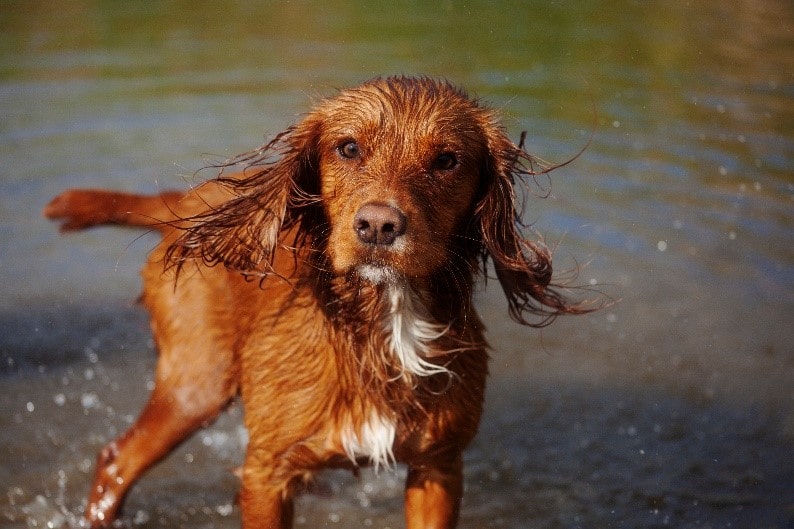 Name: Rupert
Age: 2 years old
Describe Rupert in 3 words: Loyal, loving, and a poser!
Fed on: Field & Trial Salmon & Rice, which supports his shiny coat and skin. It's ideal for him during the "off" season due to it not being too high in protein, plus his favourite food flavour is fish, so it has been a big hit!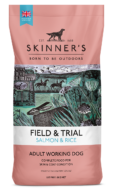 Salmon & Rice
This food is great for skin and coat condition.
£11.60 – £46.99
Favourite activity: He loves to be by his human's side, so picking up on a shoot day is definitely at the top of his list!
Family: Rupert lives with his two humans, Alannah and Rob, and his 5 month old Springer Spaniel brother, Barnaby.
Favourite place to walk: He loves to go for a walk at the beach, where he can run and swim!
Rupert's job: Rupert has quite a few jobs. He goes to work with his human each day which is at a veterinary practice, where he is often used as a demo dog for students practicing bandaging. He helps on his owners' small holding with the sheep, and his favourite job is picking up during the shooting season!
Fun Fact: He has been in multiple magazines, websites and social media!
What advice would you give to someone getting a Working Cocker Spaniel: "Be ready to have a "Velcro" dog, they just love spending time with you and being centre of attention!"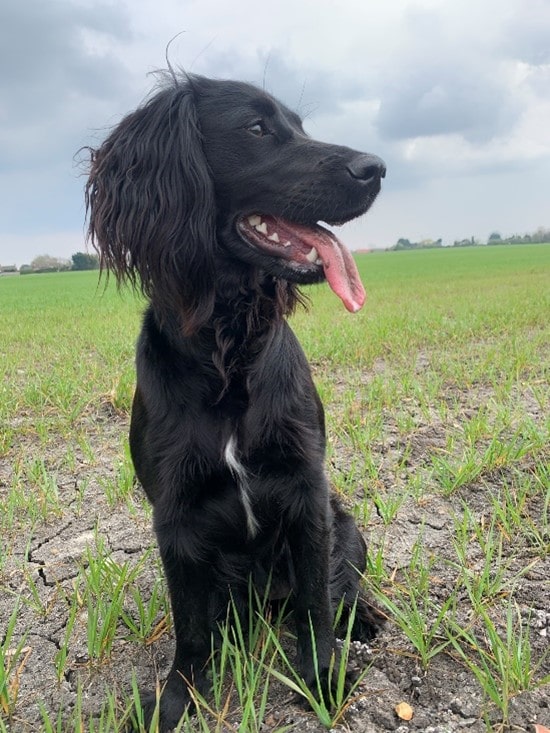 Name: Willa
Age: 1 year old
Describe Willa in 3 words: Full of beans, eager to learn, very well behaved!
Fed on: Willa absolutely loves the new Wet Range, with her favourite being the Salmon with Steamed Veg as a tasty topper to Field & Trial Lamb & Rice.
The new compact packaging makes it super easy to feed if they're on the go, the dry food also helps slow her eating down; she's a typical greedy spaniel!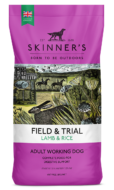 Lamb & Rice
Made with British lamb & easy to digest.
£10.40 – £41.19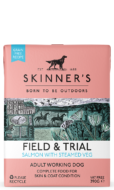 Salmon with Steamed Veg
Natural Ingredients & rich in Omega 3.
£1.43 – £25.75
Favourite activity: She loves to go swimming!
Family: Willa lives with 'Fig' the Whippet, and her two humans.
Favourite place to walk: She enjoys walking along the river on the farm.
Willa's job: Willa is a gundog in training, however she's also the queen of sofa snuggles!
Fun Fact: Willa loves to swim on command and displays some impressive diving skills that would give Tom Daley a run for his money!
She has also been known to 'help' collect the chickens' eggs from their coop, often surprising her owner unexpectedly by placing an egg at her feet. Luckily, she has a very soft mouth…
What advice would you give to someone getting a Working Cocker Spaniel: "If you plan on getting a puppy, crack on with the training as soon as you can. They are highly intelligent and will pick up the basics incredibly quickly. Working Cockers like stimulation, lots of exercise and a job to do, but are equally as loving and affectionate and love spending time with their humans."
Is a Cocker Spaniel the right breed for me?
Cockers are a lovable dog, but their high energy demands do mean that they're not suited to every household.
If you'd like more information about the breed, The Kennel Club have a page dedicated learning more about them. We also recommend speaking to fellow Cocker owners to hear their advice on them.
Tag us on social media
Are you getting a puppy? We would love to see your photos! Simply tag us on social media; we may even use your pictures on our page! #borntobeoutdoors