Skinner's fed puppy breaks world record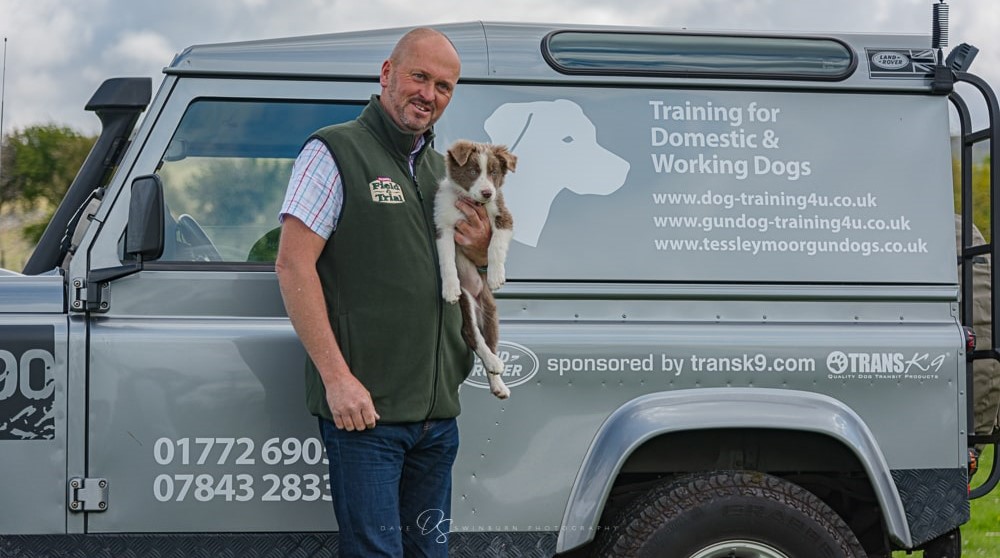 It's always exciting when our customers have a new puppy join their team, and it was no exception when our Ambassador, Damian Barson of Tessleymoor Gundogs, gave us a call about his new addition.
Damian's puppy isn't just any dog though. This Border Collie hit a new world record price for a Sheepdog puppy! Keep reading to find out what makes this pup so special, and how much she was sold for…
Learn more about this world record breaker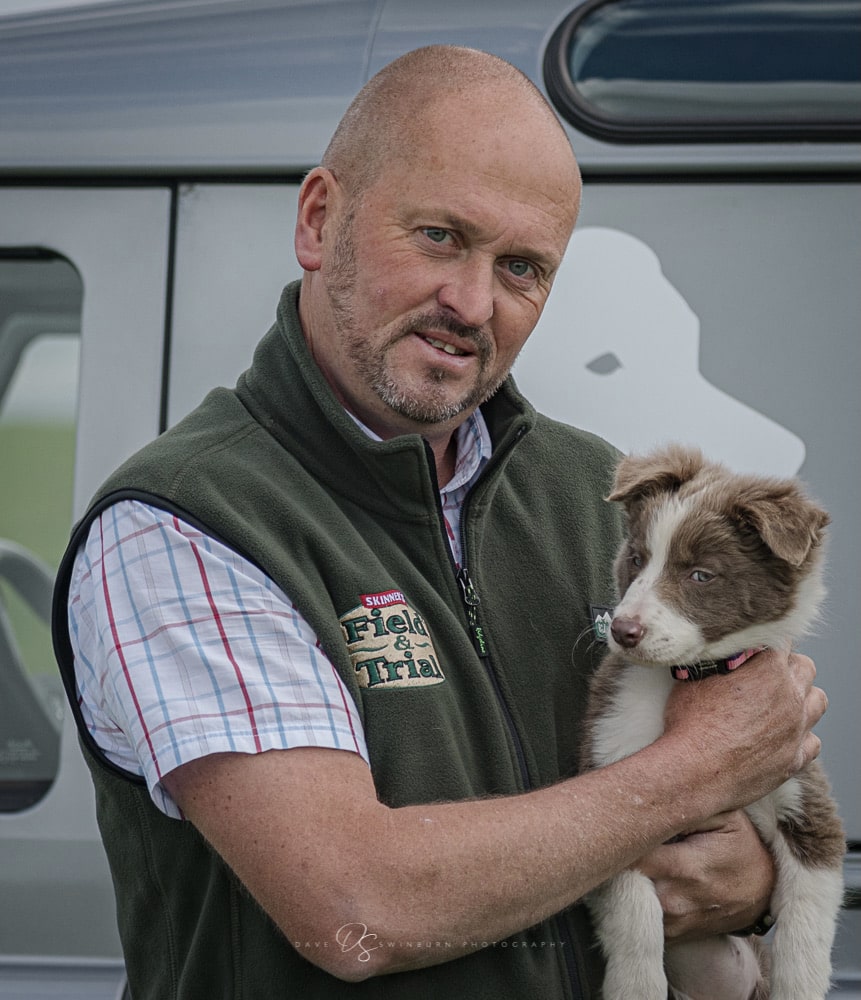 Damian's background:
Damian first started working with dogs when he was just 16, beginning with two Doberman Pinschers and a Border Collie.
Today he specialises in training working gundogs, and believes that you don't have to work your dog to benefit from the training; he claims that gundog training can also be used to create great bonds with your family dog.
The latest addition to his kennels is different kind of working dog. With his Tessleymoor Farm growing, he has taken the decision to invest in a sheep dog.
How did Pentir Lassie end up at Tessleymoor?
Damian had been thinking about getting a Border Collie for some time and had admired the dogs of Emma Gray, a shepherdess featured on the BBC programme 'This Farming Life'.
When he heard that there was a litter coming from her dog, Reiver Gray, he got in touch with Glynne Jones of Pentir Sheepdogs. Glynne bred the litter with his own Graylees Cêt, producing stunning puppies, some of which carry the rare lilac colour.
What is the highest price paid for a sheepdog puppy?
So, how much did Pentir Lassie sell for? This collie pup sold for £7,600 at Skipton Auction.
Damian paid this high price in recognition of her top-quality breeding from the best DNA tested bloodlines in the UK. He says, "This is a pup with everything, and I can't wait to get started with training her.".
What will this collie puppy be fed on?
We're sure you're wondering the all-important question 'What will Pentir Lassie be fed on?'.
A high-quality puppy deserves high quality food, which is why we are thrilled to say that she will be fed on Field & Trial Puppy & Junior Duck & Rice dry food and our Puppy & Junior Chicken & Garden Veg wet food.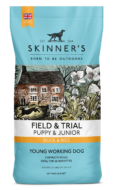 Puppy & Junior Duck & Rice
Ideal for sensitive puppies.
£13.70 – £59.99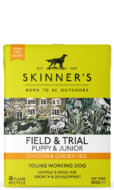 Puppy & Junior Chicken & Garden Veg
Complete wet food for puppies and Juniors.
£1.43 – £25.75
Keep up with her journey
We look forward to following Damian, Pentir Lassie and the rest of his pack, as they train and grow together. We're sure it won't be long before she's out helping him with his herd.
Don't forget to follow @skinnersfieldandtrial and @tmgundogs on Instagram for regular updates on this record breaking pup!
#borntobeoutdoors