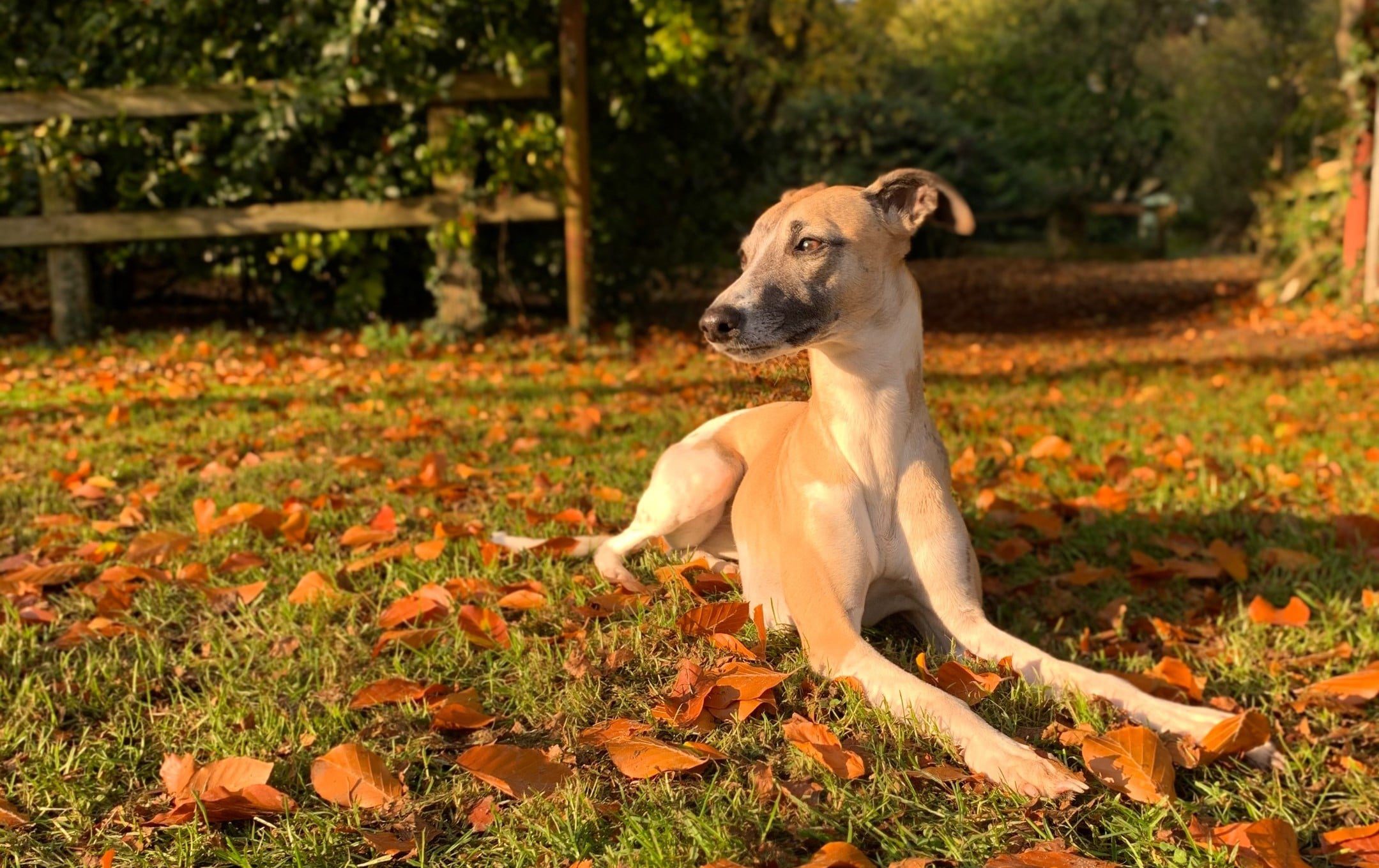 Renowned for their speed and agility, Whippets are the descendants of the Greyhounds. Originally bred for coursing rabbits, they are sighthounds, relying on their speed and sight for hunting.
There are a staggering 40 different breed standard colours for the Whippet, meaning they are an incredibly varied breed in terms of appearance.
Learn more about the breed
How much do you already know about this athletic breed.
Also known as:
English Whippet, snaphound
Country of origin:
England
Original purpose:
Whippets were originally bred for coursing rabbits
Breed standard:
Height: 45-55 cm

Size: Small/Medium

Life Expectancy: 12+ years
Number of Whippet puppies registered by the Kennel Club in 2020:
4061
Kennel Club show group:
Hound
Coat length:
Short
How often they need grooming:
Once a week
Kennel Club priority Gene testing:
It is strongly recommended that all breeders carry out the following tests:
Heart testing (auscultation)
Inbreeding calculators
There aren't currently any gene testing or screening schemes for Whippets that are advised.
Temperament and breed characteristics:
Whippets are elegant, sleek and lightning-fast, but did you know that they are also very quiet, intelligent and affectionate dogs? If you give them something to chase, they'll be happy to show off their agility and speed, which makes them good at sports such as flyball and equally hunting game, such as rabbits. Whippets are sighthounds meaning they hunt predominantly by sight and speed, as opposed to scent hounds that hunt by scent and endurance. That said, Whippets certainly know how to stretch-out and relax and enjoy the comforts of domestic life, making for a wonderful family dog.
Exercise:
Whippets are renowned for their athleticism, so it may come as a surprise that they only need up to an hour of exercise each day. Their hunting instinct and unrivalled speed mean it's important to keep a close eye of them when let off the lead, because if they see a rabbit they'll be off!
Meet some of the Skinner's fed Whippets
RUPERT
The Whippet-Greyhound Cross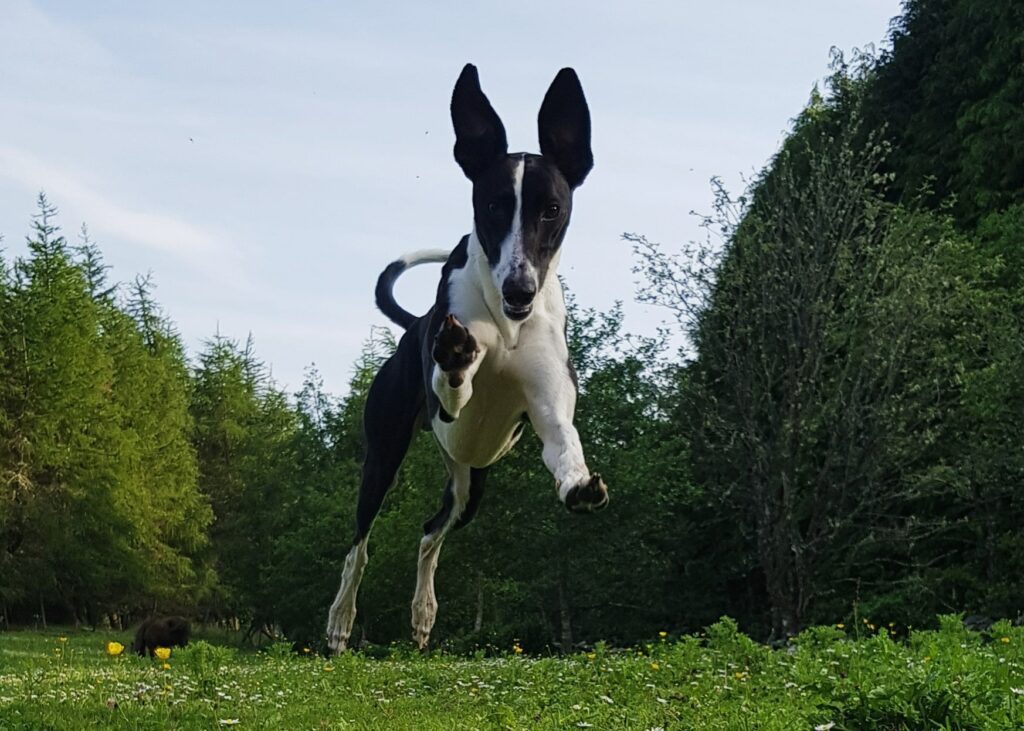 Name: Rupert, also known as Roo.

Age: 3 years old

Describe him in three words: Warm, Wossy, Wacky… and 100% Worshipped
Which food is he fed on and why? His favourite Skinner's food is Field & Trial Chicken & Rice because it makes his coat very shiny, and it stops his tummy issues as he is wheat free.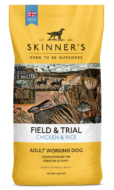 Chicken & Rice
Great for everyday activity.
£9.89 – £38.89
Favourite activity: He loves the laser pen, especially when he gets out with me in the dark mornings and nights, they are the best kind of walks we have. He loves getting treats and hiding them all around the house and if they have moved he runs to put them back!
Who does he live with? We live in beautiful inverness with myself (Andrea) and his cat sisters and brother, Karma, Echo, Rolo and Mew.
Dog's job: He's not a working dog, but he does enjoy taking care of me and being the best support dog anyone could ask for.
Favourite place to walk:
He absolutely loves the beach. There is a beach near inverness called the "secret beach" and it's the best place for mad dashes as its quite.
We have a place called "the field" in inverness where it can be hired out for an hour. It's enclosed and safe for Rupert to be able to have his big runs.
What advice would you give to someone getting a Whippet?
My advice is to always remember that they have a very high pray drive, if something tries to zoom off in front of them then they will always be up for a chase.
Whippets are very sensitive, Roo once had a tissue land on his back which he couldn't get off and started crying. I would highly recommend getting a Whippet if you are after a family dog, they are amazing with children, very gentle and understanding. Also, everyone loves a lap dog but Whippets honestly give the best cuddles. They love being part of everything going on with the family, they just want to be included, even if it's drives in the car.
Fun fact: Whippets are fast, faster than a horse some would say.
FIG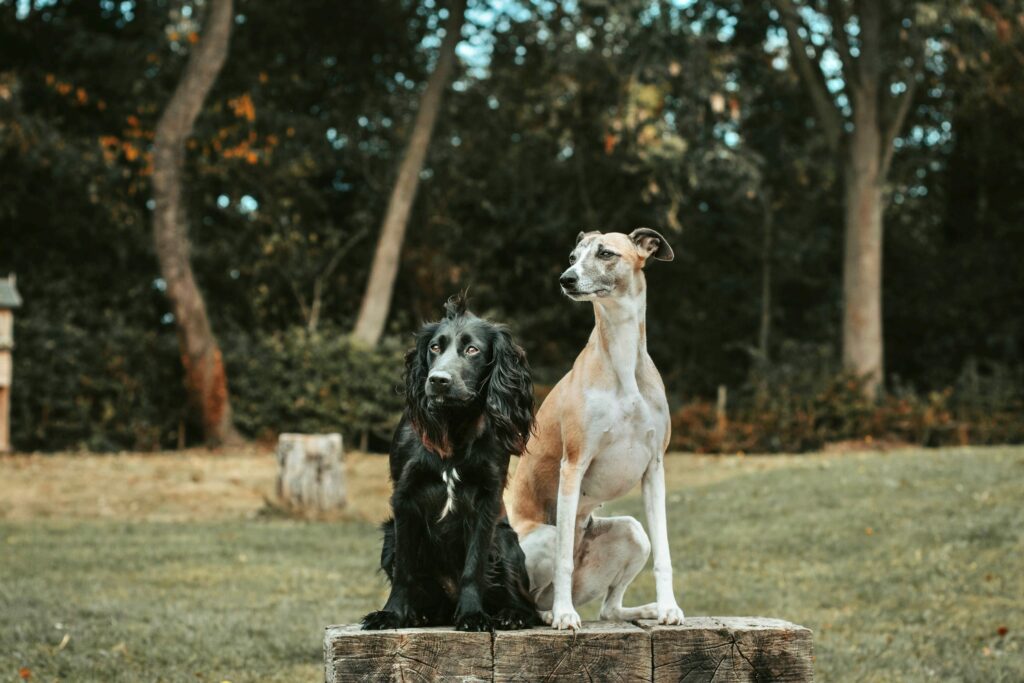 Age: 3
Describe her in three words: Sneaky. Aloof. Adoring.
Which food is she fed on and why? Skinner's Field & Trial Chicken & Rice, perfect for her sensitive stomach and gives her sufficient energy for "crazy runs". It's a whippet thing…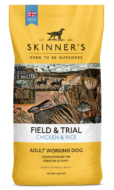 Chicken & Rice
Great for everyday activity.
£9.89 – £38.89
Favourite activity: Picking up on shoot days.
Who does she live with? She lives with her Working Cocker Spaniel sister, Willa and her doting owners.
Dog's job: The majority of the time, Fig's job is to keep the sofa warm. On shoot days she's out helping pick up and showing Willa the spaniel the ropes.
Favourite place to walk: Around the farm.
What advice would you give to someone getting a Whippet? A warm whippet is a happy whippet. Invest in lots of blankets, soft furnishings and fleecy dog jumpers. Also, be prepared to share your bed!
Fun fact: Fig's motto in life: Eat, sleep, sleep, repeat!
Is a Whippet the right breed for me?
If you want to know a more about Whippets, take a look at the Kennel Club's page on their website, where you can learn more about this sporty, loveable breed.
Tag us on social media
We would love for you to tag us in your photos and tell us about yours; you may even feature on our page! #borntobeoutdoors