Meet the Skinner's Team – Callym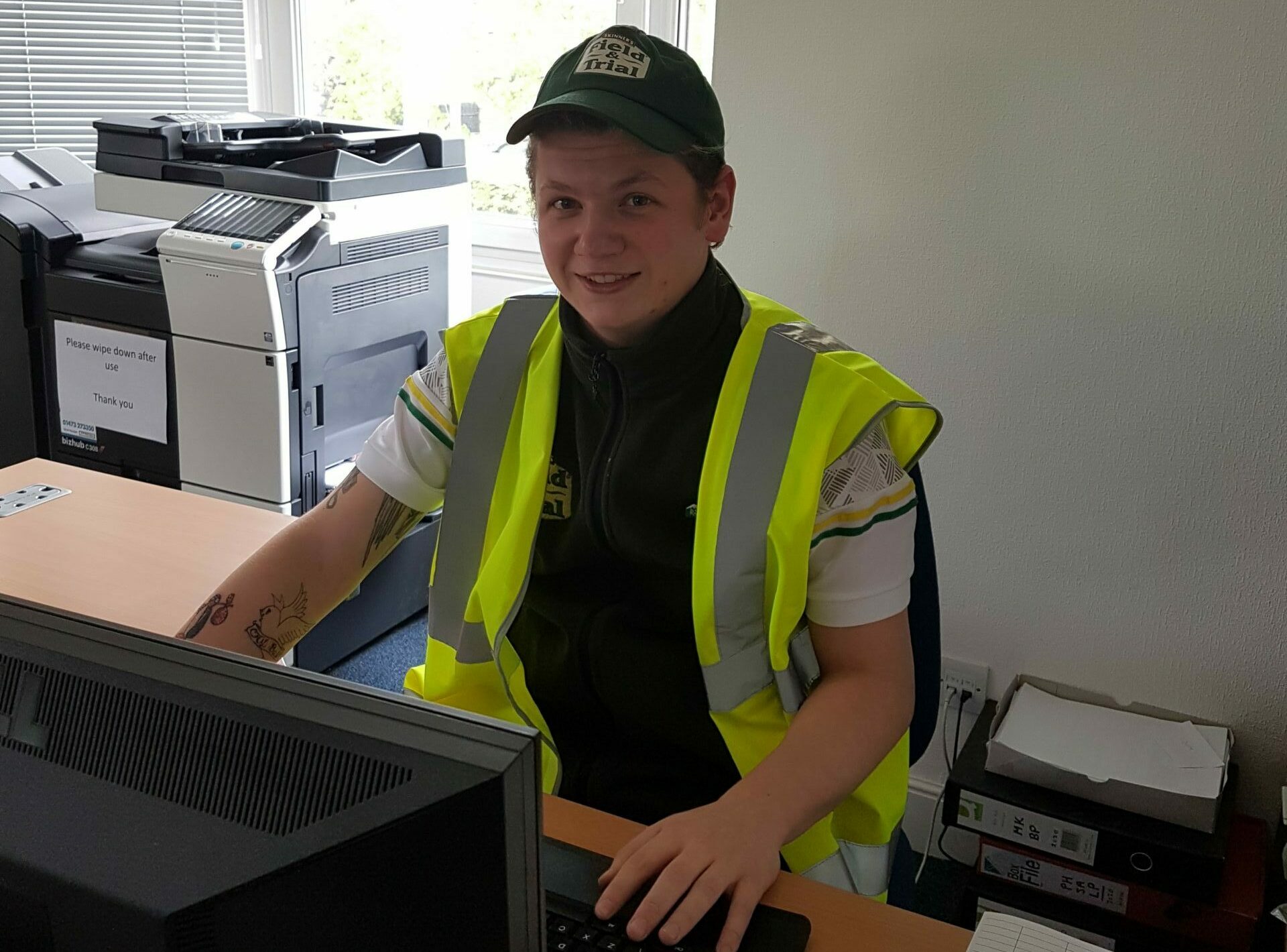 Whether working from the office, out on the road or in the factory, all at Skinner's work as a team to deliver you with the best possible service. Someone who bridges the gap between the factory and the office is Callym. Callym ensures that all our web orders are processed quickly and efficiently so that your dog will never go hungry! If there are ever any challenges with delivery or placing your order, he always goes above and beyond to help customers out. We're not quite sure where he gets his energy from, but his coffee with three sugars may have something to do with it! Learn a bit more about what he gets up to on an average day here…
Name:
Callym Hoddy
Job Title:
Customer Services Administrator
Department that you work in:
Skinner's Customer Services
Number of dogs:
Sadly, I don't have any dogs at my house. However, my family have two Siberian Huskies, who are both fed on Field & Trial Duck & Rice dry kibble.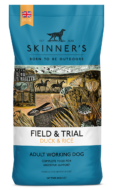 Duck & Rice
Wheat-free recipe for dogs with sensitivities.
£11.60 – £47.29
Hobbies:
I enjoy playing and watching football and basketball. When lockdown restrictions lift, I'm looking forward to catching up with friends, socialising, going camping and travelling again.
What does a normal day at Skinner's look like for you?:
I wake up at 6:30am (6:45am on a bad day), make a coffee before getting into the shower. I drink my coffee (with three sugars!) and get ready for work, then set off at around 7:40am.
I arrive at work for 7:55am, and the day starts by discussing with my colleagues how the previous day went. I print out all the orders for dog food that have been placed overnight on our website and produce the DPD labels for each individual order as they come in throughout the day.
If it's a busy day, I will help the team out in the warehouse packing bags of Skinner's Field & Trial into boxes, ready to be delivered to our customers. Throughout the day I deal with customer enquiries and telephone calls that come in, which is a great opportunity to get to know them and their four-legged friends a bit better.
I finish for the day at 4:30pm and usually get home between 5:00-5:15pm. I usually watch any football that's on the tv; if there's no football on then I'll play on the PlayStation. Before lockdown, I used to visit friends a lot more, and sometimes go to the pub.
I go to bed between 10:00-11:00pm, wake up and get ready to go again!
What does your job involve?:
Processing Field & Trial orders that come in through our website.
Dealing with any website enquiries.
Communicating with DPD to arrange deliveries and sort out any issues.
Supporting customers and resolving their enquiries.
What is your favourite part about your job?:
I love being able to help people with their enquiries and resolve any issues. Most people are so thankful when you help them out, and I love that! It makes me feel like I have done a good job and it's very fulfilling.
What made you want to work for Skinner's?:
The fact that they are such a reputable company. When the job came up, I jumped at the chance; and I'm so glad that I did!