Meet the Skinner's Team – Rebekah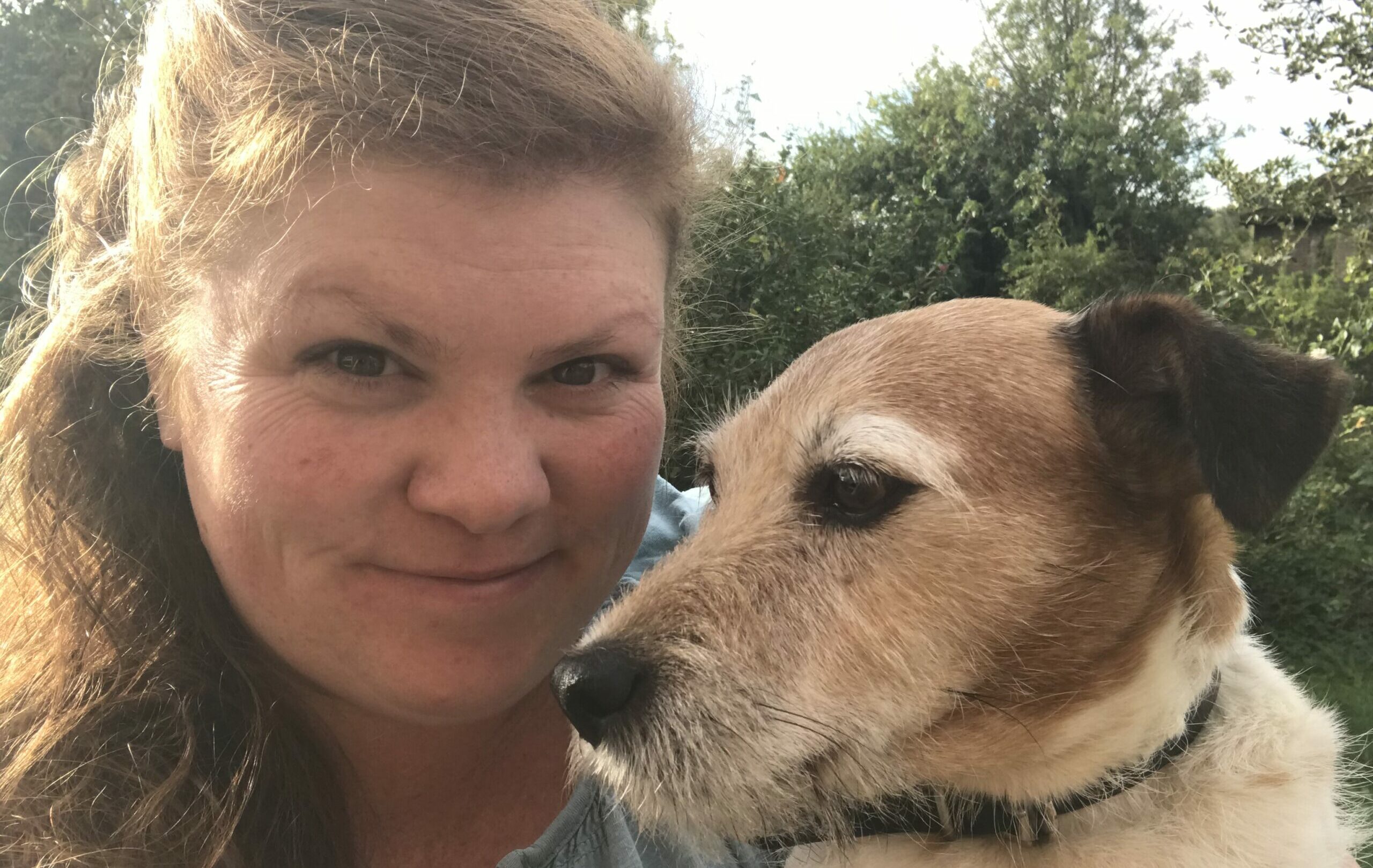 Sometimes it's nice to put a face to the person you talk to over the phone, or who you send a message to on social media; especially when they provide such valuable support regarding your dog's food. If you have contacted us regarding the nutrition of your four-legged friend, then it's likely that you have spoken to Rebekah. Get to know a bit more about her and her role at Skinner's below.
Name:
Rebekah Thompson
Job Title:
Senior Customer Services Advisor (Nutrition)
Department that you work in:
Nutrition
Number of dogs:
I have three. Two Jack Russells called Biscuit and Sassy, and a Fox Terrier Cross called Hector.
What are your dogs fed on?:
Skinner's Field & Trial Salmon & Rice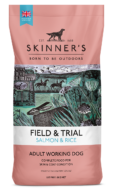 Salmon & Rice
This food is great for skin and coat condition.
£11.60 – £46.99
Hobbies:
Walking the dogs, swimming in the sea (whenever I can), reading, going to the cinema and dancing very badly!
What does a normal day at Skinner's look like for you?:
I am usually awake by 6:30am and then it's straight out of the door for a walk with the dogs. I live on a farm, and my most favourite mornings are in October and November when the air is crisp and cool, and the sun is rising. When we get back, it's breakfast time for us all. I then get the kettle on so that I have a cup of tea ready to start my working day.
During lockdown I have been working from home which Biscuit, Sassy and Hector are thrilled about! They have their beds arranged at my feet and we're all ready to start the day by 9.00am. I always deal with emails and Facebook enquiries which have come in overnight. On Mondays and Wednesdays, I have a Zoom meeting with my colleague Zoe Russell (Skinner's Nutrition Officer). We always keep each other updated with feeding trials and the latest research, so that we are working effectively together.
I have lunch at around 1.00pm and manage to snatch 10-15 minutes outside with the dogs, unless it's raining; if it is raining they flatly refuse to leave their beds! The day is then usually made up of answering phone calls, replying to emails, responding to any enquiries that come in via Facebook and keeping up to date with research.
The day finishes at 5.00pm and then it's straight out for another walk.
What does your job involve?:
Advising customers about our products via telephone, email and social media.
Answering customer queries.
As a company first aider, I keep a check on first aid supplies.
Collating data about customer queries and assimilating this into a report for the Area Sales Managers and other members of staff.
Researching canine nutrition, making sure I am aware of current research.
What is your favourite part about your job?:
One of my favourite parts of the job is seeing pictures of our customer's four-legged friends. Puppies or Senior dogs, large or small, crazy or sedate; they are all fabulous! I love them and I love helping people, in this job I get both in equal measure!
Are there any difficult aspects to your job?:
It's difficult hearing about old dogs which have passed away and how distressed the owner is, but I know that they had a wonderful life with an owner who loved them which helps.
What made you want to work for Skinner's?:
Skinner's is a local, family owned firm with an excellent reputation. Dogs are my passion and getting to speak with owners who care so much about their four-legged friends and helping them find the best food for their dog is highly rewarding! I wouldn't want to work anywhere else.
Rebekah along with the rest of our Nutrition Team, is always more than happy to answer your questions regarding canine nutrition and the Field & Trial complete dog food range. Simply give us a call on 01379 384247, email nutritionsupport@skinners.co.uk or send us a message via social media.
Don't forget to continue to keep an eye out on the News section of our website to see who we will be introducing you to from our team next. Any guesses on who you think it will be?